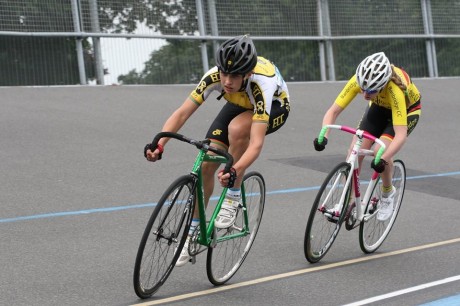 A number of Errigal's youths travelled to Dublin at the weekend to take part in the National Youth Track Championships and came back with gold galore!
Ciara Doogan put in a fantastic performance by winning everything available to take three gold medals back to Donegal, it is an altogether more incredible result when you realise that the track is a discipline that the girl from Gortahork does not normally take part in. Ciara was accompanied by Errigal's head of youth Coaching Peter McBride who congratulated her on a performance that he described as a powerful master class in track cycling.
Also on the gold trail at the weekend and continuing his amazing season of results so far was Conor Halvey who put in a great performance winning two gold's and a silver in the boys U14 category, whilst teammate Amanda Gallagher from Dunlewey won a gold and two silvers in the girls U12 category. Once again Errigal has come out on top at a National Event and further enhanced their reputation for youth development.
Those youth who did not take part in the weekends track racing travelled to Ballymoney on Saturday where Odhran Doogan and Donal Walsh made it a one-two for Errigal in the U12 race with team mate Adam McGeever coming in 4th in what is turning into a great first season of racing for all of Errigal's U12's. PJ Doogan and Dylan Traynor represented Errigal in what was a very pacy U14 race with the U16'S being caught for three minutes. PJ attacked throughout but had to settle for 3rd with Dylan in 6th.
The Churchill Festival Races took place on Wednesday around the tough Keelogues circuit with Cathal Gallagher taking the honours in the U12 race from Donal Walsh in 2nd and Odhran Doogan in 3rd. In the U14's Dylan Traynor won his first of the season with Michael McGlynn in 2nd and Shauna McFadden in 3rd, the young lad from Crolly obviously likes this circuit having won the same race last year and the stage on the Youth Tour. The A4 race was won by Errigal's Michael McBride in emphatic style as he went on a solo breakaway from the start of the 2nd of six laps.
Posted: 4:32 pm July 23, 2014
"I was feeling so good and wasn't having to wait for the alarm clock to wake me"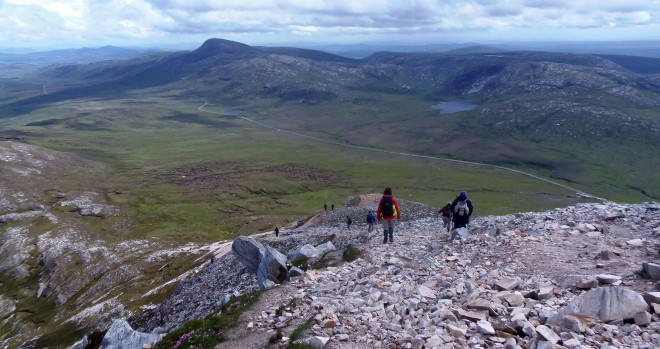 THE Donegal Branch of the Living Links suicide support group will tomorrow host their third annual New Year's Day...