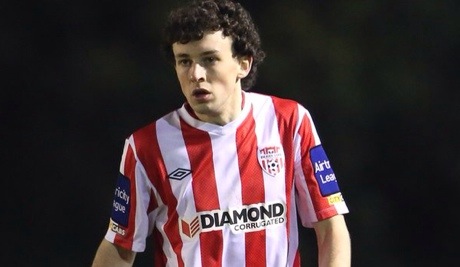 BY CHRIS MCNULTY
BARRY McNamee insists that Derry City's Europa League dream isn't dead just yet.
Although City fell to a 1-0 defeat against Shakhytor Soligorsk of Belarus at the Brandywell on Thursday night, the Ramelton man is confidence that his team can turn the tie around. City head for the Stroitel Stadium on Thursday night knowing they have to win after Nikolai Yanush's 28th minute winner.
The match-winner is a goal that will give Shane McEleney sleepless nights.
McEleney's attempt at a backpass to Gerard Doherty went horribly wrong.
The defender didn't get near enough weight on the ball and Yanush nipped in, with Doherty stranded and applied the easiest of finishes.
It was enough to give the visitors a clear advantage heading into the return leg.
"It's bitterly disappointing," McNamee said. "We couldn't get going in the first half at all and we probably gave them too much respect. We stood too far off them and gave them too much time on the ball. They're very good on the ball, very good technically.
"We got it together a bit in the second half and could have got an equaliser. We didn't know what to expect and they caught us off-guard.
"We were much improved and kept the ball in the second half, but Gerard made two or three brilliant saves to keep the tie alive. We had a couple of chances and it was just unfortunate that we couldn't take them."
Doherty thwarted Siarhei Balanovich, Yanush and Dmitri Asipenka, while Shakhytor twice hit the woodwork. City weren't without their chances, with Rory Patterson having one attempt cleared off the line.
Although their hopes are now in danger, McNamee says Derry can do the business in the second leg.
He said: "We're still in it.
"I fully believe that we can go to Belarus and get a result. If we stand off them they'll take us apart. It's up to us to get out and get at it from the first whistle.
"We know now what to expect. We have to go there and win the game. It's a huge incentive for us, getting through in Europe.
"We have to go there and make it happen."
Posted: 12:00 pm July 22, 2014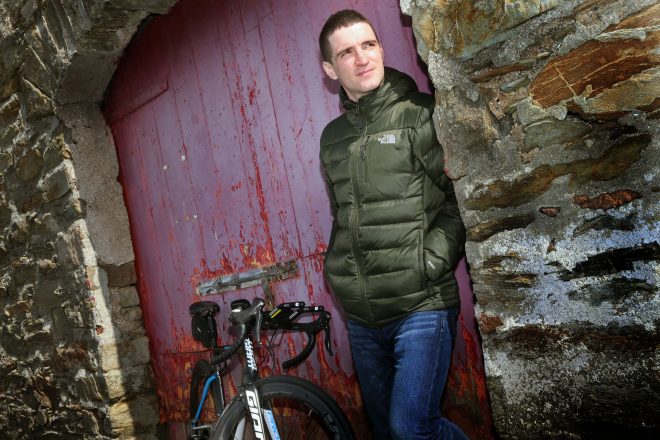 Marty Lynch is lighter, leaner, stronger and smarter. While the prospect of going for three-in-a-row next year is appealing,...
Derry claimed the spoils.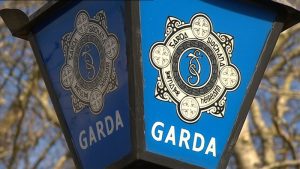 BURGLARS broke into a home in Ramelton in the early hours of Sunday morning using a stolen key. Gardai...