By Harry Walsh
TOO many patients, too few beds and a downturn in the economy mean Letterkenny General Hospital must increasingly divert ill patients onto trolleys.
According to the daily 'trolley watch' figures published online by the Irish Nurses and Midwives Organisation (INMO), the number of patients on trolleys without a bed in Letterkenny has been the highest countrywide on each of the last three Tuesdays.
There were 18 people on trolleys in the Emergency Department in Letterkenny on Tuesday morning with a further ten on beds, trolleys or in chairs on wards over and above the bed number designated for that ward.
While hospitals have always experienced sporadic spikes in demand for emergency services, especially during the winter flu season, recent figures show emergency room diversions are now a year-round problem at Letterkenny.
A spokesperson for the HSE said that the ED had been extremely busy recently with above average numbers of very ill patients requiring admission to the hospital.
"In addition a greater than average number of patients are requiring longer hospital stays due to the nature of their illness and/or the need for longer rehabilitation," she said..
The hospital hasn't returned to the full bed capacity that existed prior to the catastrophic flood of last July and the fact that the hospital still has 19 fewer beds and that some patients are requiring longer hospital stays has meant that it is more difficult to find beds for patients who come in through the Emergency Department and require to be admitted.
The hospital is taking all steps possible to deal with the situation and the measures being put in place include:
* Deferral of elective surgery if necessary. We regret having to postpone any elective procedure and recognise that it can be distressing for the patients and their families;
* Opening of all available wards for patient care;
* Use of day services unit for inpatient care;
* Ensuring there are no unnecessary delays for diagnostic tests for patients in our Emergency Departments and our wards;
* Convalescence beds are being purchased when required from private nursing homes to facilitate discharge; and
* Working closely with all the hospitals in the Group – Sligo Regional Hospital, Galway University Hospitals, Roscommon Hospital, Portiuncula Hospital Ballinasloe and Mayo General Hospital – to ensure that capacity on all sites is maximised.
The hospital is planning to open a new 19 bed ward later this month (where the interim ED had been located) and is in the process of recruiting additional nursing staff.
"Monday is traditionally busy due to the return of GPs to regular service after the weekend break. There is traditional spill-over into Tuesdays as the majority of new presentations on Monday still require treatment on Tuesday.
There is an unpredictable nature of the number of presentations each day so Tuesdays may not necessarily be our busiest day of the week," she added.
Ms Maura Hickey, Industrial Relations Officer with the INMO, is a former in-patient bed-manager in Letterkenny General Hospital.
"In Letterkenny, the problem is that demand for beds is greater than the number of beds available.
"I know that things were bad up there last week, particularly on Monday and Tuesday, and unfortunately it's the staff in the Emergency Department who get the brunt of people's frustration. Instead, they should be venting their anger in the direction of the Government of the day and the politicians," she said.
"The general public have to be responsible for their own health and think before presenting at the ED, potentially compromising seriously ill people who require and need urgent attention," Ms Hickey said.
The 'trolley watch' figures are updated daily and published online by the Irish Nurses and Midwives Organisation (INMO).
It provides a picture of whole hospital overcrowding.
There are no is age profile or clinical prognosis data offered in the weekly figures on trolley and ward watch, nor is there a 'picture' of discharges or transfers to step-down hospitals and homes in the region.
On Tuesday, June 24, there were 34 patients without a bed in LGH (24 trolley, 10 ward) while the figures for Tuesday, July 1 were 24 (19/4). On each occasion, Letterkenny had the worst daily trolley and ward watch figures for the Republic of Ireland.
Trolley Watch, which commenced in late 2004, relates to trolleys in Emergency Departments. Ward Watch, launched in April 2013, is a count of the number of additional patients on beds, trolleys or chairs, on inpatient wards/units above the stated complement of that ward/unit.
The stats compiled by the INMO for Letterkenny Hospital for the first ten days of July show a five-fold increase on twelve months earlier when the trolley/ward watch counted 22 people on trolleys.
The majority of these, 16, were on trolleys in the hospital's Emergency Department, with 6 on wards.
In 2013, there were a total of 1,277 people on trolleys during the year in Letterkenny. Of these, 847, were on trolleys in the hospital's ED, with 430 on wards.
This was a dramatic increase on twelve months earlier when the trolley/ward watch counted 539 in Letterkenny General Hospital in 2012.
Posted: 8:16 am July 14, 2014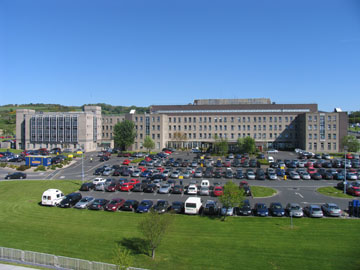 The Department of Surgery has requested extra operating lists as they feel that two operating lists a week is...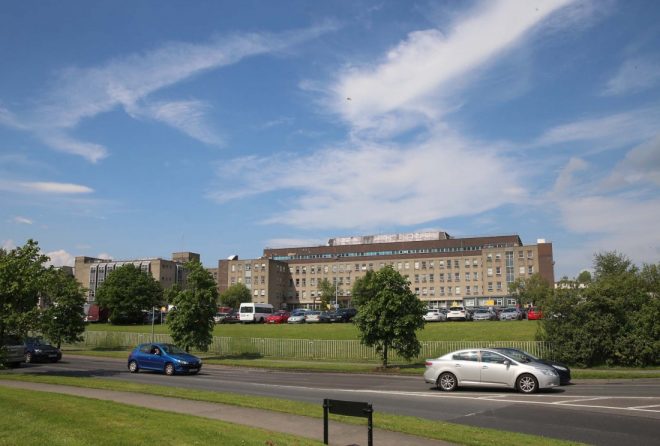 The escalation policy has been partially invoked almost continually over the past six weeks in order to deal with...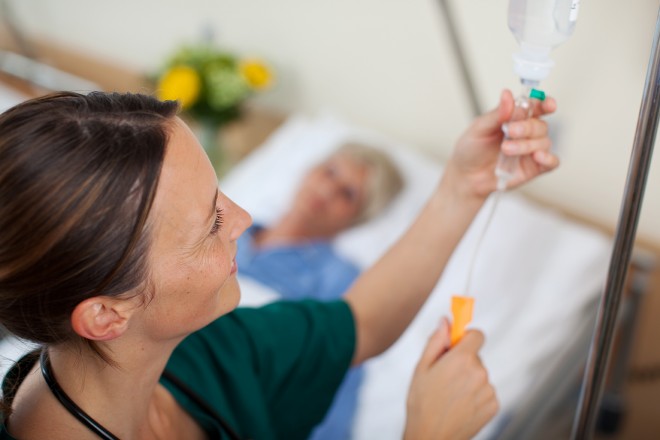 Nursing staff are gravely concerned for the safety of their patients and feel no one is listening to their...