BY CHRIS MCNULTY AT THE NATIONAL STADIUM
THE MORAN household was toasting the arrival of its eleventh All-Ireland win on Saturday.
The Illies Golden Gloves family is once again back at the top of the roster. Darryl Moran's triumph in the Under-18 49kgs final on Saturday was his fifth national title win – and it was bagged in impressive style.
The explosive Letterkenny IT student was the clear victory against Stephen McKenna (Old School, Monaghan).
Moran landed a sharp left hand to McKenna's body in the early seconds which set the tone. The nifty Buncrana man is always on the attack, jabbing incessantly and McKenna just couldn't sustain the pressure turned up by the diminutive and busy Moran.
McKenna did have his moments, especially in the third round, but Moran's tight guard kept the door shut.
Brother Leigh Moran already has five All-Ireland wins while Darryl entered this competition having had four previous titles to his name. In the recent Boy 4 finals, young brother John added his name to the list for the first time.
"He boxed it well," Illies GG coach Eamonn Duffy said.
"He three plenty of three and four-punch combinations. In each round, he was the busier boxer."
Moran overcame Carndonagh's Liam Callaghan 3-0 in a semi-final on Friday night and blitzed into action in Saturday's final. Moran was the unanimous victor, taking a 30-27, 29-28, 29-28 verdict on the score cards.
Duffy said: "The problem at this weight is that the boxers probably don't get enough contests, but Daryl has had a good few weeks behind him. In the last six weeks, he had three contests before the Championships and that really stood to him."
As well as a fight in Belfast and another in Monaghan, Moran also fought at a tournament with the Kincorth BC in Fraserburgh, Scotland when the Illies club visited.
Duffy: "He has put in a lot of work. He's been training twice a day – not bad when you think he's at college in Letterkenny all day every day too."
This was Moran's last bout at under-18 level and will step up now to Intermediate level and his win came the morning after the Illies club suffered the loss of Andy McLaughlin, their club president, who passed away on Friday night.
Duffy said: "It's great for the club to win an All-Ireland on this weekend when we suffered the sad loss of Andy."
There were final defeats for Dungloe's Mark McCole and Letterkenny's Michael McConigley.
At 64kgs, McCole again missed out at the final stage, losing out to Holy Family's Martin Stokes. Burdened by a bout of flu in the last fortnight, McCole had beaten Francis Barrett (Olympic) in Friday's semi-final, but was out of wind in the final and couldn't find the gears at all. "It's disappointing that we couldn't give it our all, but the thing about the finals is that you just can't delay them because of a flue," said Jim McCole, Mark's father and coach.
McConigley entered the 91+kgs final with Aaron Kelly (Mount Tallant) as the favourite having beaten Sean Maher (Spartacus) in Friday's semi-final, but the big Letterkenny man lost out to Kelly, who took a 3-0 decision. McConigley, the quarter-final winner against Terence Ward of the Bluestack club last weekend, just couldn't find the rhythm and it was Kelly who emerged with the title.
Meanwhile, Carrigart ABC's Maeve McCarron scored a walkover win in the women's 81+kgs division.
Posted: 7:59 pm June 2, 2014
Athletes Castlederg's Sommer Lecky and hammer thrower Dempsey McGuigan - Finn Valley AC - and Raphoe's Rachael Darragh, badminton,...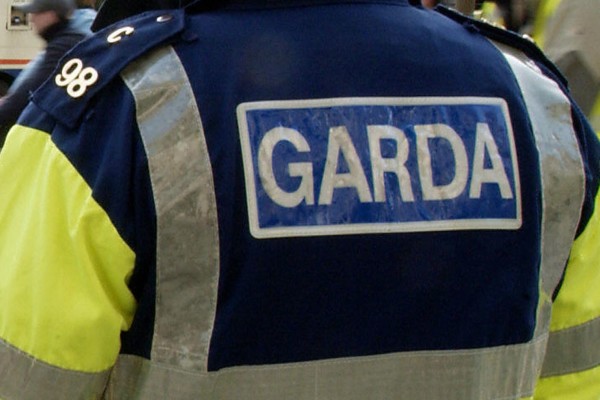 A serious road traffic collision occurred in the early hours of this morning in Burnfoot.    Gardaí...
A 27 year old man faces trial on five sex-linked offences, including the exploitation of a child. A book...