Termon 5-12 Moville 3-06

TERMON Ladies picked up a valuable win on their way to retaining the Donegal senior ladies league title at the Burn Road.
Termon opened brightly and had two points on the board before Moville posted a point.
Therese McCafferty provided the opening for the returning Geraldine McLaughlin to raise a green flag for Termon.
Moville's Ciara Hegarty, who was well marshalled by Shannon McGroddy, broke free and the crossbar saved Termon.
While Moville bemoaned what could have been, Maureen O'Donnell added a goal and two points to leave the Gaeltachta Lár team six to the good at the break.
At the resumption Termon made several positional changes to curb any Moville threat and scores by Geraldine McLaughlin, Maureen O'Donnell, Dara Kelly and two from the lethal left foot of Gráinne McDaid left the Burn Road team winning by a comfortable margin.
Termon: Roisin McCafferty; Lauren McElwaine, Emer Gallagher, Grainne McDaid; Maria Carr, Therese McCafferty, Olive McCafferty; Shannon McGroddy, Sharon McLaughlin; Lucy O'Flynn, Dara Kelly, Nicole McLaughlin; Maureen O'Donnell, Geraldine McLaughlin, Jamie Lee Murray.
Moville: Lynne McKinney; Emma Holmes, Katy McLaughlin, Catriona Gillespie; Niamh Cavanagh, Michelle Logue, Ciara Hegarty; Blathnaid McLaughlin, Melissa McDermott; Sarah Jane McDonald, Nicole McDermott, Noelle Friel; Sharon Kelly.
Posted: 3:30 pm June 30, 2014
Ciara Hegarty – a current All-Star – believes that Donegal are capable of building up a head of steam...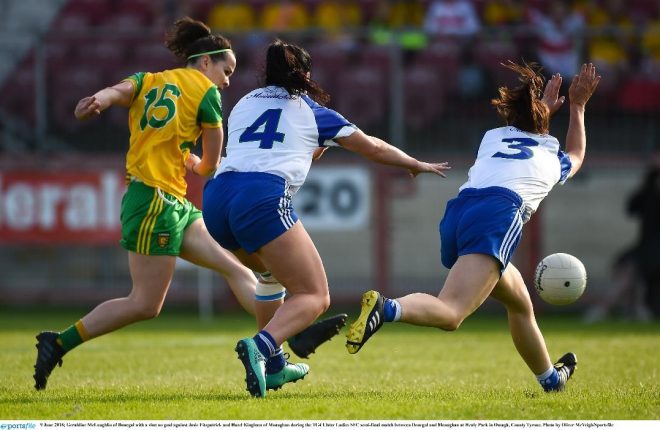 Geraldine McLaughlin is back to her devastating best and is gunning for Ulster SFC glory once more.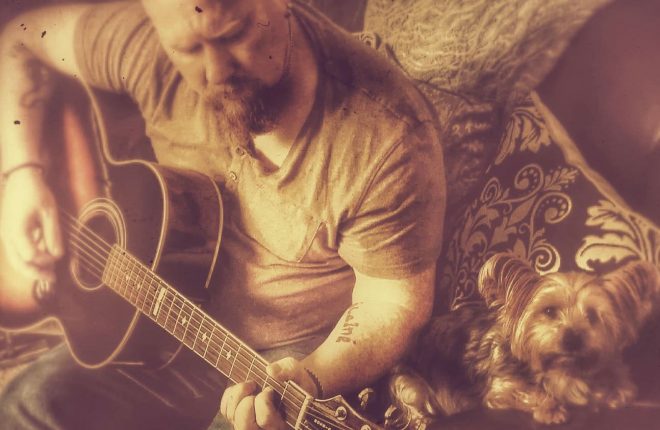 Derry singer, Paul Casey will be making a special appearance. The show begins at 9pm.