BY CHRIS MCNULTY
DONEGAL athletes brought back a trailor load of medals from the Special Olympics Ireland Games in Limerick last weekend.
Letterkenny's Patrick Quinlivan, from the North-West Special Olympics Club, was one of the stars of the show, winning six gymnastics gold. The popular Aura Leisure Centre employee cleaned up in his discipline and is now in line to be chosen to represent Ireland at The Special Olympics World Games in Los Angeles next year.
Thirty-five athletes from Donegal took part in Limerick.
The biggest success for the county and its athletes came in the Motor Activities Training Programme section, where eight golds were returned to Donegal.
The Special Olympics website explains this competition as being 'designed to prepare athletes with severe or profound intellectual disability, including athletes with significant physical disabilities, for sport-specific activities appropriate for their abilities'.
Little Angels pupils Kevin Coyle, Kyle Glackin and Clodagh Harkin-McCloskey each won two gold medals, while Sean Diver and Sheila McBride of the Sean O'Hare Unit also won two golds.
"This was the first time ever that Team Ulster athletes competed in the Motor Activities – and every one of them came back with a medal," said Churchill resident Angela McGee, Head of Delegation with Team Ulster.
"Chrissy Slevin from Convoy is the Head Coach for those athletes and she has done so much to develop their skills.
"It's an incredible step for them to take. It would seem like a small step for many people, but for them it is huge. They were a big achievement for us at the weekend."
On Tuesday night, Kyle was given a hero's welcome back into his native Glenfin, where a joint homecoming reception was held in Cloghan for him and Marian Gallagher, who was a member of the basketball team which won a silver medal.
"It was a fabulous weekend, very enjoyable for us all and we were treated so well," said Marian's proud dad, the famous Glenfin weatherman, Michael Gallagher, who was basking in the evening sun beneath Altnapaste. "The Special Olympics is a magnificent organisation for us – there are people who give up their week's work just to volunteer. They deserve so much credit."
In 2007, Marian was a silver medal winner in the 400m walk in Shangai at the World Games in 2007. At those Games, Buncrana man Oliver Doherty was a gold medalist in golf. Last weekend in Limerick, Oliver retained his Irish gold medal.
Quinlivan's half-a-dozen haul continues his stunning exploits in his sport.
"Patrick is a fantastic athlete and he competes at the highest level possible," said Angela McGee.
"He trains with the Salto Gymnastics Club in Belfast so he qualifies for the British team. Here, we don't have the full range of equipment that he needs for his competition. He was back in England recently where he qualified again to stay the British squad. He's a great competitor."
Letterkenny Jump n Jacks Special Olympics Club athlete Meg Carr was another to star in gymnastics, winning three gold and a silver.
In all, Donegal athletes won 26 golds, four silvers and 12 bronzes, while the men's and women's basketball teams won silver and the five-a-side football teams won three golds.
"It was a resounding success," Angela McGee said.
"For a lot of these athletes it would have been their first time away from home, away from their parents. That independence does them the world of good and being in a competition like the Special Olympics lets them make new friends.
DONEGAL COMPETITORS
Cleary Centre Donegal Town (Athletics) -Cherie Doherty 1 gold, 1 silver, Aisling Eaves 2 bronze, Brid Thomas 1 bronze, 1 fourth, Tracey Murphy 1 silver, 1 bronze; Inishowen Special Olympics Club (10 Pin Bowling) – Aidan Bradley 1 fourth, Michael Gormley 1 gold, Michael McGonagle 1 fourth; Jump n Jacks Special Olympics Club, Letterkenny (Gymnastics) – Meg Carr 3 gold, 1 silver; Little Angels Special School (Motor Activities Training Programme) – Kevin Coyle 2 gold, Kyle Glackin 2 gold, Clodagh Harkin-McCloskey 2 Gold; Errigal Special Olympics Club, Gweedore (Equestrian) – Eileen Ferry 1 bronze, 1 fourth; Nemo Special Olympics Club, Ballyshannon (Aquatics) – Eoin Rooney 1 silver, 2 bronze; North West Special Olympics Club, Letterkenny – Patrick McElhinney (Athletics) 1 gold, 1 bronze, Patrick Quinlivan (Gymnastics) 6 gold, Michael Barrett, Eugene McGeever, Shaun McCusker, Stephen McCallion (Basketball) team silver, Marian Gallagher, Denise Kerr, Vikki McGill, Nicola McIntyre (Basketball) team silver, Ciara Harkin, Ethan Loughrey, Mark McElwaine, Martina McGrath, Nigel Porter (Five-a-side football) three team gold, Oliver Doherty (Golf), 1 gold, Nuala Brown (kayaking) 2 gold, Libby McFarland (Kayaking) 2 bronze, Beth McGettigan (Kayaking) 2 bronze; Sean O'Hare Unit, Stranorlar – John Hegarty (10 pin bowling) 1 sixth, Emmett Rodgers (Equestrian) 1 gold, 1 sixth, Sean Diver (Motor Activities Training Programme) 2 gold, Sheila McBride (Motor Activities Training Programme) 2 gold.
Posted: 10:00 am June 20, 2014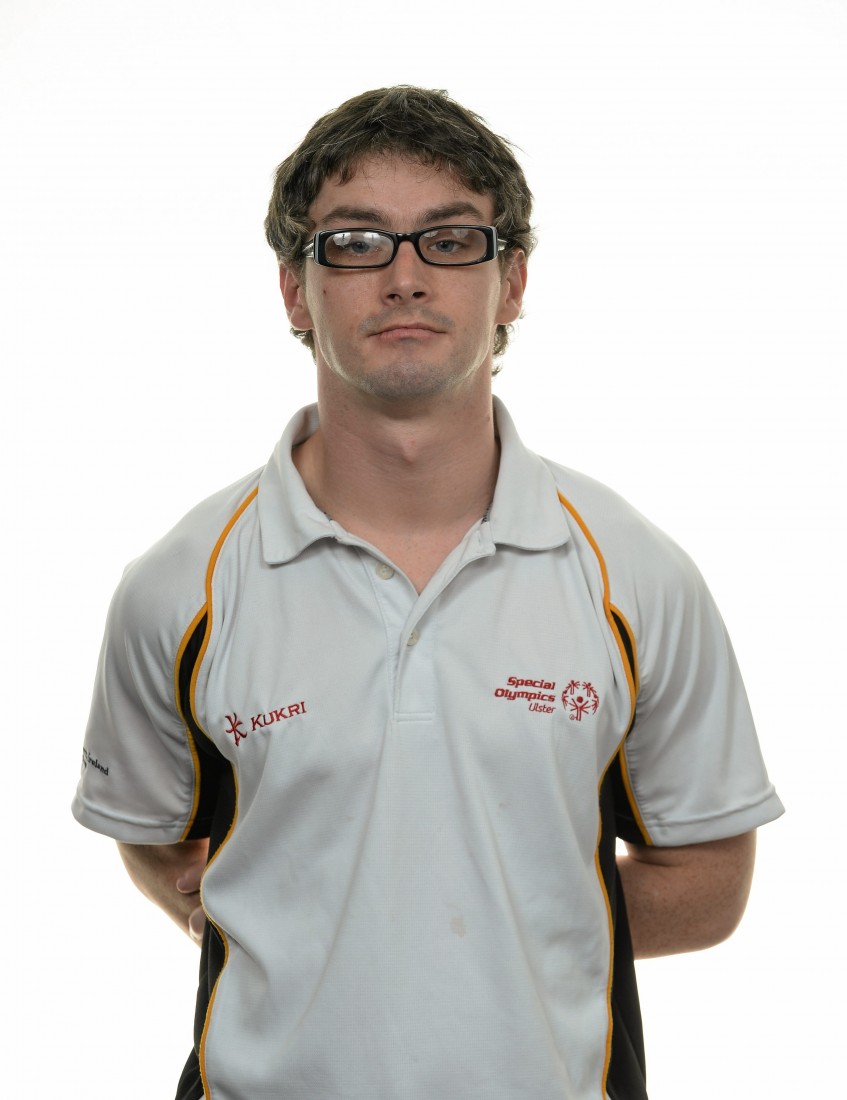 DONEGAL athletes Patrick Quinlivan and Oliver Doherty and their Irish team-mates will arrive back into Dublin airport with their...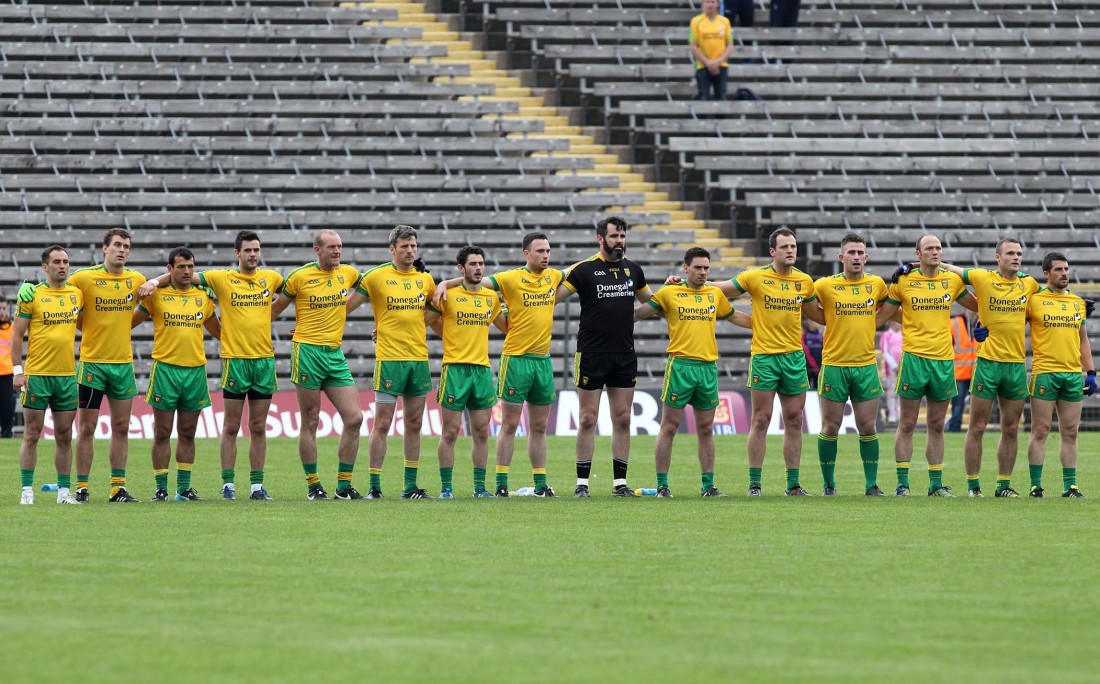 IT WAS 2009 when John Joe Doherty spoke about the 'last sting of a dying wasp'.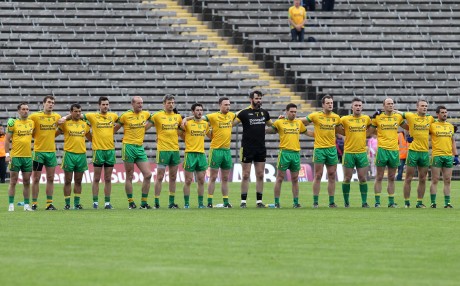 A MONTH ago, Letterkenny mountaineer Jason Black headed across the Port Bridge on his most dangerous expedition.