BY UNA MCCRORY
AS THE momentum builds for Letterkenny's first Café Jerusalem next Thursday evening in the Grianan Theatre, Fadl Mustapha, one of the organisers spoke to the Donegal News about the authentic Middle Eastern food, which will be served up on the anticipated evening.
A night that will celebrate Middle Eastern culture with music, cabaret, comedy and of course copious amount of delicious dishes and a few "surprises". It seems fitting it will be taking place in the Grianan, where Fadl and Idan Meir, fellow Café Jerusalem ally, first met at a reading of Meir's play 'Bassam'.
With the unstinting support of theatre manager Patricia McBride, the play evolved into a highly acclaimed full production that reached and touched hundreds of people. Fadl played the title role and it was a transformative experience for both men and audiences alike as it depicted the haunted suffering of a bereaved father in the Palestine Israeli conflict. It was created to examine the humanity of the innocent caught up in war by understanding people's lives. In a way, that's the theme of Café Jerusalem, to throw open the doors and welcome people in- to learn and experience another culture and traditions.
Many of the recipes, like Matbucha, are steeped in tradition, handed down from one generation to the next. David Khavia's version, a kind of ratatouille salad, has been in his Moroccan mother's family for years. Ironically, David also found himself in Donegal thanks to the influence of his Kerry wife, Jane. Fadl and Idan also arrived in the county because of their Letterkenny partners. All three men lived in Ramelton at the same time. David, an Israeli doctor who has been living in Donegal since 2003 has, he admitted, experimented with variations of the formula, much to his mother's horror. His early attempts were not nearly as successful and he soon returned to the original-which is still strictly under wraps. "The ingredients?" when asked, "I'm afraid I'd have to kill you," he retorts.
In a strange coincidence, David had tried for many years to come up with the perfect blend of hummus. He eventually found it in the cookery book entitled 'Jerusalem' a collaboration between Yotam Ottolenghi, an Israeli and Sami Tamimi, a Palestinian.
And Café Jerusalem is a venture shared by Idan and Fadl also Israeli and Palestinian. "It's funny how a dish can bring two cultures together," says Fadl. And that is what the evening is about 'coming together' to share a Middle Eastern experience.
Other dishes, says Fadl are, " Mutabal also known as baba ghanouj, made from roasted egg plant, garlic, lemon and Tahini (sesame seed paste) it's very similar to hummus but has a distinguished kick due to the roasted egg plant (aubergine). It's my speciality. Another is Falafel, made up from fava beans, chickpeas, parsley, onions and Arabic spices. This recipe is again passed on to me from my mother and from her mother. It's a famous dish served across the Middle East region. Another is Fatoush, a legendary salad made of fresh vegetables, green leaves, sumac and the secret weapon, fried or toasted Arabic bread which is broken into small pieces and spread over the salad." The vine leaves have been delegated to Team Kate Brown, Idan's partner, they are explained Fadl "basically vine leaves stuffed rice parsley or mint tomatoes. They are rolled and then put into a pressure cooker filled with water until the vine leaves are covered and steamed until the water disappears, they are served either warm or cold, preferably cold and they are delicious with a sprinkle of lemon juice on top."
No wonder Middle Eastern cuisine is considered to be one of the healthiest due to its ingredients of fresh vegetables, pulses and olive oil.
"We are very excited about the evening. We have had tremendous support with people volunteering to help out from family and friends. David, along side his family, is putting his expertise, talent and commitment to this event, his support is invaluable and is very much appreciated. The Grianan Theatre and in particular Patricia McBride, has really been very generous with her support and time. Idan and I want to share this unique night with friends, family and guests and enjoy a very special summer evening. "Come join us," says Fadl, "Let there be food, music, wine, love and peace"
Catch Café Jerusalem on Thursday evening at 8.00pm June 26th, Tickets Grianan Theatre Box Office on 074 -9120777. €15/€12
Posted: 2:38 pm June 23, 2014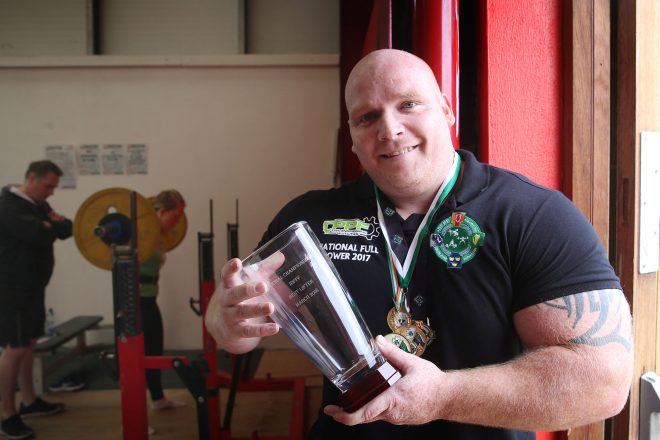 This is John's first trip to the World Championships where he will come up against full-time professionals.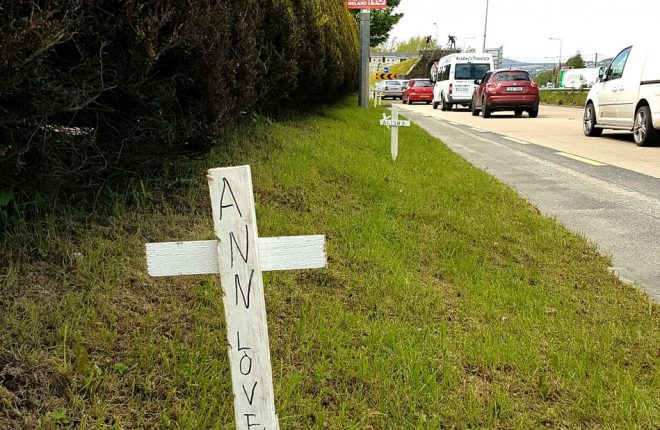 The Referendum on the Eighth Amendment takes place one week from today.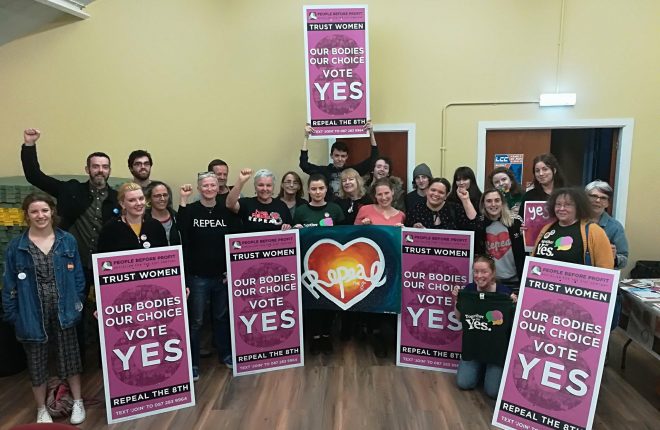 "This campaign is ours to lose and it's ours to win," Brid Smith, People Before Profit TD, told a...