BY CHRIS MCNULTY AT FINN PARK

OLLIE Horgan still believes that Finn Harps have an uphill battle on their hands to work their way into play-off contention in the First Division.
Ruairi Keating's goal on Friday night saw Harps defeat Waterford United in Ballybofey and go to within six points of the third placed team in the division, Galway FC. The Tribesmen will be at Finn Park in three weeks' time.
Harps head for Shamrock Rovers B this Sunday before taking on the League's bottom side, Cobh Ramblers, at home the following week.
Harps boss Horgan is not looking too far into the distance, but says supporters must be realistic in their expectations.
"That is the first of the top teams that we've beaten," Horgan pointed out.
"That's calling a spade a spade and I'm not trying to be a killjoy. It's a good win, against a good side, but that's the first top side that we've beaten and we need to be beating more of them.
"Until it's mathematically not possible we'll say, yeah, we can close the gap.
"Longford are a serious outfit, though, but they scraped through here and it was doom and gloom. But we lost to a serious side with five minutes to go.
"Galway have a lot of footballers and they'll have a fair say by the end of the season. Shelbourne won tonight again, so they're looking very strong. I feel that Shelbourne, Longford and Galway will be hard to catch. It'll be very difficult to catch those three but, until it's mathematically impossible we'll keep at it."
Keating's sixth goal of the term came on a night when Harps showed a little more adventure than they'd done in their previous outing on home soil, the one-nil defeat to Longford a fortnight previous when they managed to go the entire game without managing a shot on goal.
With Gareth Harkin showing good promise on one flank and Michael Funston eager on the other, Harps were better balanced and were full value for the win.
Horgan said: "It's a good start to the second half of the season for us. We were positive, we were bright and we deserved to win it.
"There were other games where we scraped draws out of and were hanging on. One-nil was probably a fair result. It probably hinged on the two chances Jack Doherty had, where he cut inside in each half. To be fair to our lads, they and I've been critical of them at times, they deserve praise for the manner that they took the game to Waterford. They deservedly won it, I think.
"It was a matter of who was going to get the first goal. When we got the goal, they came out, got at us and we had loads of chances to break them down because they had pushed. Had they got the first it would've been a mountain to climb. Our goal came after Jack Doherty had whizzed the ball over the crossbar and the goal was thirty seconds after that."
Keating sped away, after a clearance by Paddy Barrett flew back off Brian Nolan and the striker made no mistake.
"From then on I thought it was only a mistake that they'd get back into the game with," Horgan said.
"I thought we played well. We played a fair bit of football there. We kept possession quite well and we tried to create a lot with different personnel. It's a good night for us, but it's just tonight.
"We probably should have got a second, but there's no disappointment when you get the three points.
"We had three savage games in a row a month ago: We drew against Wexford with ten men; we drew at home to Shelbourne with ten men; we drew in Galway with ten men. All we got out of those games were three points.
"They were three great, battling performances with great energy and passion. We got three far handier points tonight than those three points. We need plenty more to move up the table, but it's a start."
Marc Brolly, Thomas McMonagle and Mark Anthony McGinley could come into the squad ahead of the weekend's clash with Shamrock Rovers B. Left winger Brolly and defender McMonagle have returned to the club, but are awaiting the granting of international clearance, while goalkeeper McGinley, who hails from Dunfanaghy, has joined from UCD and played last week for the club's USL team against Swilly Rovers.
Harps will also welcome Damien McNulty back as he returns from suspension to reclaim his place in the squad in Tallaght.
Posted: 10:00 pm June 30, 2014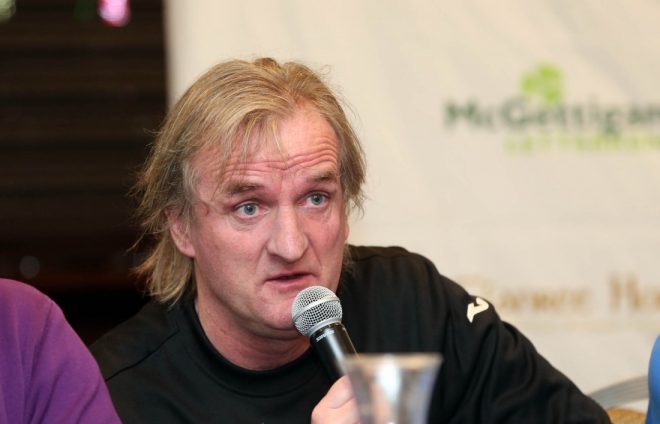 With the summer transfer window opening this Sunday, July 1, the Harps boss is instead content to spend every...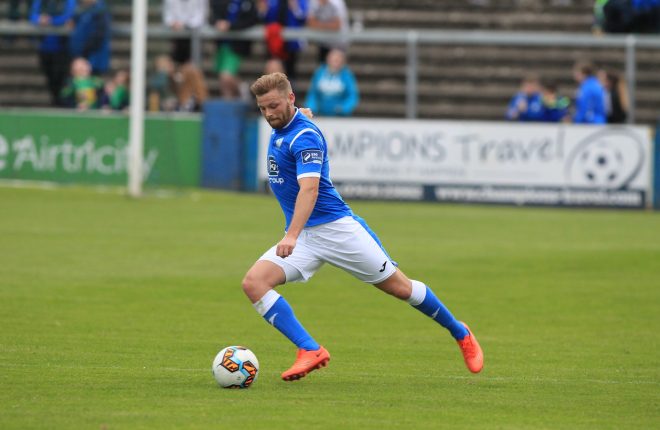 Cobh made the long journey home with the three points.