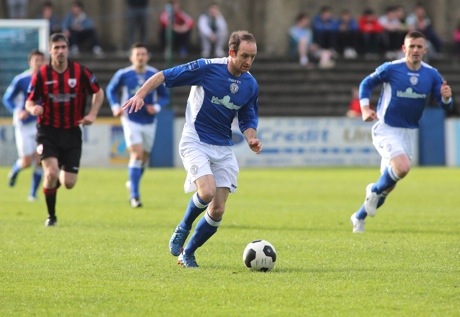 By Chris McNulty at Finn Park
FOR Ollie Horgan it was a night when his words of the early moments of the season continued to reverberate.
Three games into the season, Harps found themselves atop the First Division on goal difference, but Horgan looked into his crystal ball and could tell the future.
Following a five-nil annihilation of Cobh Ramblers in Ballybofey, Horgan warned: "It's easy scoring goals when you're two-nil up or three-nil up. Let's see when we've a tight game against Galway if they can score those goals, or a tight game against Longford or Shelbourne. We're realistic."
Since that night, three months ago now, Harps have won just one League game – a 2-0 win away to Cobh – and have found themselves in danger of being left behind in the race for those promotion spots, something Horgan has always been reluctant to discuss.
Friday's defeat to Longford brought home, just over two weeks before the transfer window opens, the deficiencies that Harps have to deal with. The ninety minutes came and went without a notable attempt on goal.
"We didn't do enough to win the game," Horgan acknowledged.
"We struggled a bit to be creative. We had very few chances in that game. Longford didn't have many clear-cut chances, either. The little bit of experience they had showed at the end.
"Longford are a decent side. They have huge experience, You only have to look at their bench to see the experience they have. We matched them for honesty, we matched them for endeavour, we matched them for commitment, but it was that little bit of quality that we couldn't do. That is the difference between the top sides and ourselves.
"I said it at the start of the season, Longford have a huge panel there to keep happy. That might be a different type of problem that Tony Cousins has."
There could be no disputing the quality of Glen O'Connor's execution from the 85th minute free kick tahat won the game. The substitute – only on the field as a first-half replacement for Willie Tyrell, withdrawn on a booking as he walked a tightrope – delivered a magnificent effort into the top left-hand corner of Conor Winn's net.
Horgan said: "We spoke about it before the match and said that the game would be decided by free kicks and corner kicks – and so it was.
"The free from O'Connor, it was a bit of quality. We had one or two in a similar area that we put over the bar."
The replays of the move in the run-up to the awarding of the free will not make comfortable viewing for the manager as he watches Josh Mailey penalised for a foul on Stephen Rice.
The Harps manager said: "I was disappointed in the lead up to it, where Damien did well to deal with the ball in the left corner, but he came across his goal, then Josh got caught in possession by Stephen Rice.
"To be fair to Josh, that's his first game back in a number of weeks. I said inside to them, I possible should have taken him off the field a bit earlier. To expect him to do 90-95 minutes not having played a competitive game for a couple of weeks due to a suspension came back to haunt me. I'll take some responsibility for that one.
"In fairness, they had turned the screw and had more of the possession. They had us pinned back."
Friday's game at Finn Park was the season-so-far in a nutshell for the ex-Fanad United manager.
He said: "We are very difficult to beat, as it proved tonight, but as has also been proved in the last number of weeks, we find it very difficult to beat an opposition.
"We make it hard, we work very hard, we're organised and the discipline side of things came through – but we have been caught with sendings off in other games – but we knew exactly what we were coming up against."
Horgan has given his players a rest week and will regroup on Sunday next ahead of a home game against Waterford United the following Friday to get the second half of the season underway. He believes the break has come at a good time for his side.
He said: "We looked bit leggy out there, a little bit tired. There are a fair amount of training sessions on the clock, a fair amount of miles. We kind of went to the well a number of weeks in a row there to dig stuff out in Wexford and here against Shelbourne. It caught up with us in the last ten minutes there."
While he hopes to have added to his squad by the time the page on the calendar turns to July, Horgan anticipates an even tighter second half to the campaign.
He said: "There are no easy games here. We talk about Cobh, but Cobh will turn the corner in July with players coming in and they'll be difficult to beat.
"Look, it's relentless. It's a marathon, but we'll take every game. The last game of the season is against Longford in fourteen games' time and we'll prepare for that equally as well as we did for this one or for the first game of the season."
Posted: 11:30 am June 16, 2014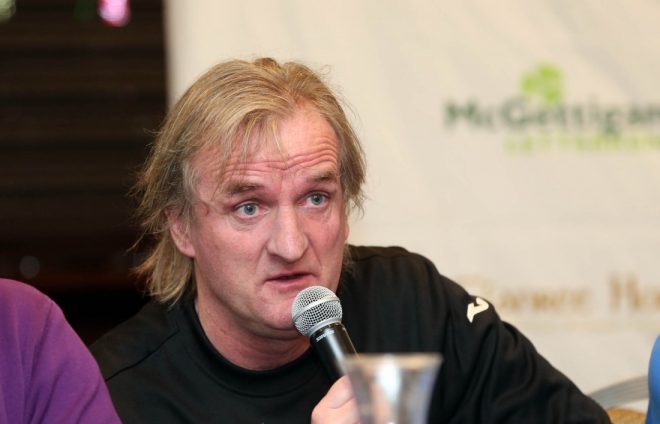 With the summer transfer window opening this Sunday, July 1, the Harps boss is instead content to spend every...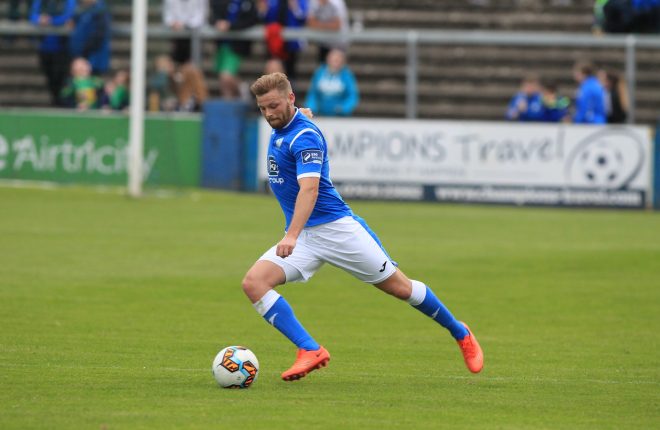 Cobh made the long journey home with the three points.