CHILDREN from 6th class at Scoil Colmcille in Newtowncunningham will be headlining an art exhibition on the life of Nelson Mandela to be opened by His Excellency Mr. Ahlangene Cyprian Sigcau, South African Ambassador to Ireland at the Regional Cultural Centre, Letterkenny, tomorrow, June 12, at 6pm.
The exhibition project sponsored by the South African Embassy in Dublin invited children throughout Ireland to commemorate the legacy of Nelson Mandela through art. It features drawings and paintings from schools in Dublin, Galway, Cork, Kerry and Donegal and has already been shown in Dublin and Galway to great reaction from visitors.
The ambitious artwork made by pupils of 6th class from Scoil Colmcille in Newtowncunningham is the centre piece of the exhibition. It is a large ceramic mural where the children each took a tile and depicted an incident from Mandela's life to tell his story and how his life inspired them.
They were assisted by their teacher Anne Marie Kelly and ceramic artist Brian McGee. Elizabeth Mulville the South African Embassy Information Officer said that the piece by the Donegal pupils has proved one of the most popular pieces with the public and the Ambassador. This is a great opportunity for the people of Donegal to see the exhibition, which will run until Friday June 27th.
The Regional Cultural Centre will also host the 2014 Graduate Exhibition by students from the Department of Design and Creative Media at LyIT, which will be shown at the RCC for the first time from June 10th to 20th. Come and explore the work of the final year students from the varied disciplines within the Department.
The students have produced innovative and exciting work in the realms of Digital Media, Product Design, Motion Graphics and Visual Communication and Graphic Design. Exhibition opening hours ar 11am to 5 pm Tuesday to Friday and 1pm to 5pm on Saturday. Admission is free and everyone is welcome.
Posted: 11:02 am June 11, 2014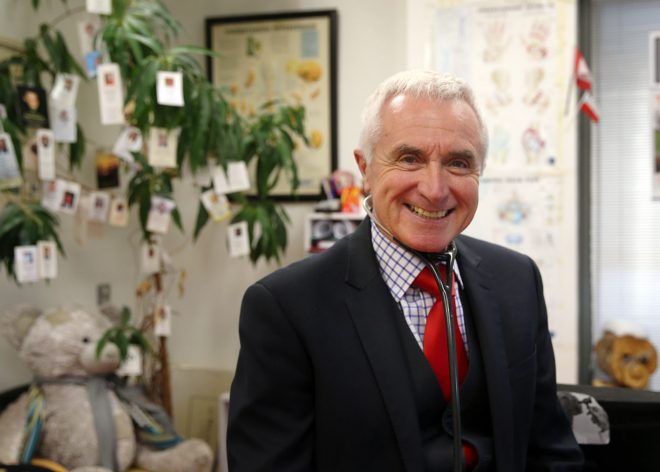 Letterkenny based GP Dr James McDaid said that an 'awful' lot of people across Donegal were using benzodiazepines.