THE monthly Arts Night, North West Words, takes place this Thursday, June 26, at Cafe Blend in Letterkenny from 8pm and as always there is a full line-up of special guests.
Alan McMonagle
Alan is an award-winning writer based in Galway. He has performed at many festivals at home and abroad, and his stories have appeared in many journals includingThe Stinging Fly, Southword, The Penny Dreadful, Grain, and Prairie Fire.
His first collection of stories, Liar Liar, appeared in 2008 and was nominated for the Frank O'Connor Short Story Award. The title story from his recently published second collection, Psychotic Episodes, was nominated for a Pushcart Prize. Earlier this year, his radio play,Oscar Night, was produced and broadcast by RTE.
Siobhán McNamara
Siobhán is a journalist and creative writer from Donegal Town. She works for River Media, contributing to the company's traditional and online news publications.
Her short fiction has been published in Revival, the UK flash fiction anthology Scraps and several online magazines and writing websites.
She has won or been placed in a number of competitions, most recently coming second in the Read DL 2014 flash fiction competition and the Short Writes short story competition. She also writes poetry and children's stories and is working on a collection of books for younger readers that combine her love of writing with her love of nature.
When not writing, Siobhán is a busy mother of four daughters. Her many other interests include cooking, gardening, photography and kayaking. Her blog siobhanmcnamara.wordpress.com is a mixture of fiction, non-fiction and photography.
Maryann McDonnell
Maryann is a 19-year-old singer-song writer based in Letterkenny. She has been song writing for the past year and is currently working on her debut EP.
Musical tastes and influences include Bob Dylan and Lianne La Havas.
Maryann performs locally regulary, most recently at the 'Save the Church Lane' charity event held in The Green Room and at the monthly 'Clubeo' hosted by Clannad's Moya Brennan in Leo's Tavern, Crolly. Future events Maryann will perform at include 'The Swell Festival' on Aranmore, which is running from July 11 to 14.
Admission Free + Open Mic. All Welcome.
Posted: 4:40 pm June 23, 2014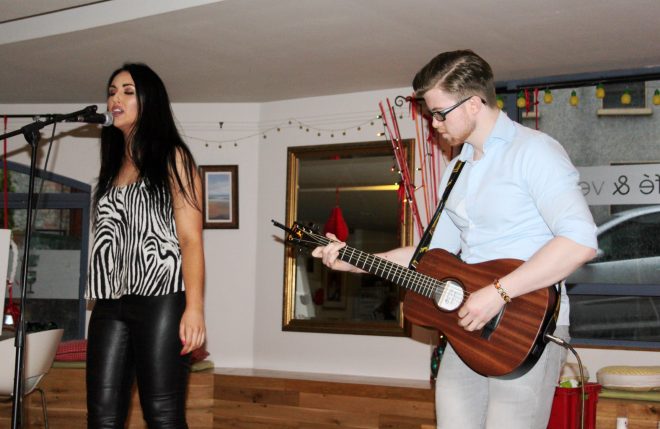 NORTH West Words (NWW) is moving its reading series to Florence Food Company at 63 Upper Main Street Letterkenny,...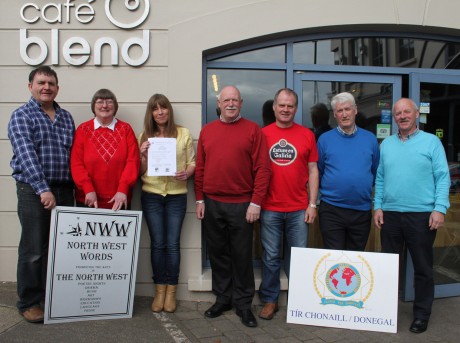 ENTRIES are invited to the 2014 North West Words schools poetry competition.
THE monthly Donegal arts night, North West Words, will take place at Café Blend, High Road, Letterkenny, on Thursday,...