BY CHRIS MCNULTY
COCKHILL Celtic dip their toes into the shiny blue waters of the FAI Ford Cup for the first time ever on Friday night as the reigning Ulster Senior League champions travel to face SSE Airtricity Premier League outfit Drogheda United (United Park, kick-off 8pm).
Donal O'Brien's team are on track to retain their USL title, unbeaten in nine games this season and leading Derry City by two points at the summit.
Having reached the last sixteen of the FAI Intermediate Cup, the Inishowen side take their first steps in the Senior Cup this week with O'Brien hopeful that his side can pull off an upset.
Drogheda were hammered 6-0 by St Patrick's Athletic on Monday night, just two weeks after shipping seven goals against County Louth rivals Dundalk.
"We don't want to be the backlash, but we aren't going to United Park to make up numbers," O'Brien said this week.
"Drogheda need a win to kick-start them again. We have to be mindful of that."
O'Brien has targeted a solid first twenty minutes against Robbie Horgan's under-pressure Drogs.
Cockhill have conceded just five goals in their nine League games, with Gavin Cullen having six clean sheets to his name. However, in their EA Sports Cup game at Finn Harps, Cockhill were two down by the 20th minute and last week in the Donegal News Cup they were two in arrears against Drumkeen United before they hit back to win 3-2.
"The first twenty minutes are key," O'Brien said.
"When we went to play Finn Harps in the League Cup we were two down by that stage. We also went a man down just when we looked like we were getting back into the game. It was a frustrating night for us. But for long spells that night we looked like we could compete at senior level.
"Sometimes when you go two down it's too late to turn it around. We have to shut up the shop, clear everything and do all it takes to keep it as tight as we can.
"It's about keeping our positions and keeping the ball. After twenty minutes of hard work like that, anything can happen."
O'Brien is without Garbhan Friel, who is on holiday, while Peter Doherty is sitting his Leaving Certificate and will be unable to travel. Oisin McColgan is 'tough and go', but Jonny Havlin returns to the fold and Jimmy Bradley is available for selection.
O'Brien will include youngsters Michael Noone and Paul McDermott in his panel. He said: "They are two good lads, two very promising young players. What a chance for them – playing Drogheda up in United Park."
It has been a busy time for Cockhill over the past fifteen months with little in the way of a break in that period.
Having been on the go for all of the 2013 season, their Intermediate Cup exploits took them over the winter months.
O'Brien said: "I was afraid of how we would maintain it for so long, but we haven't been beaten yet so we've managed it well. The boys are very hungry for it. They want to keep on going. This was a great draw for us to get. It's nice for them to be playing against a Premier Division side from the League of Ireland."
O'Brien has no fears about the challenge of facing Drogheda and has full faith in his own players, such as the current FAI Intermediate Player of the Year, midfielder Malachy McDermott.
The Cockhill boss said: "I've seen Drogheda playing and I came back, looked at some of the individual players at Cockhill and I know they could fit in at senior level. Malachy doesn't train as much as he'd like because he's based down the country working. He's 24, he's strong and, by God, he's a good footballer. I wonder why no club has taken a punt on him."
His opposite number at United Park, meanwhile, has dismissed any suggestions that his position could be under threat. He said, following Monday's hammering by Pat's: "I'm not a quitter. It hurts me and I want it to hurt my players a lot more than it's hurting me. To say all the goals were preventable is an understatement. They were too soft. It's a soft-centre at the back and it's killing us."
Posted: 11:00 am June 6, 2014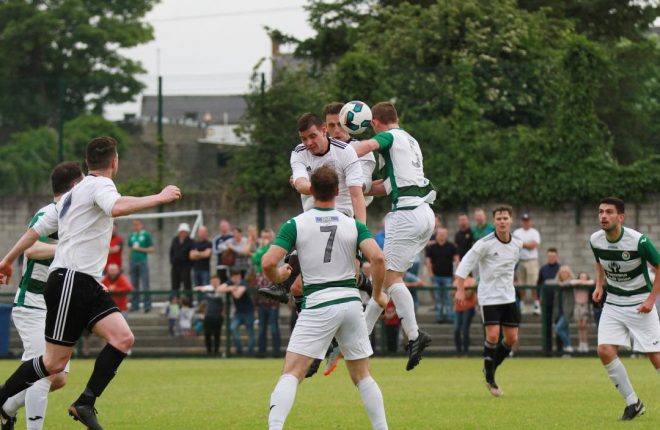 The big game kicks off at 7.30pm at Bonagee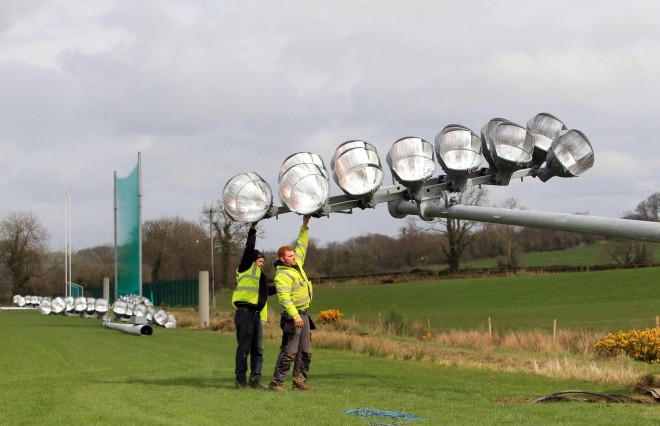 False start for Harps as tonight's game against Drogheda United at United Park is called off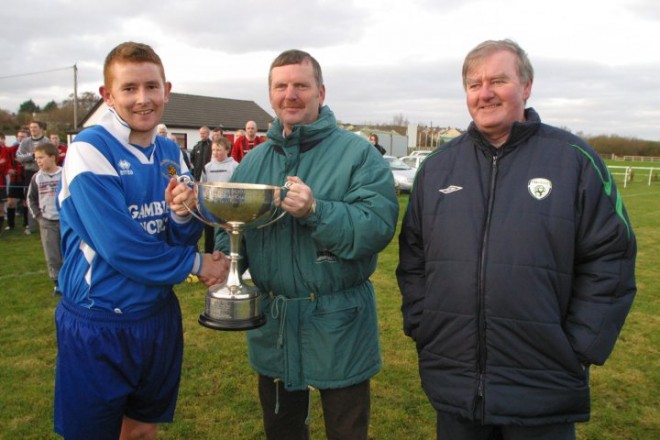 The selection, to celebrate 30 full seasons of the Ulster Senior League, which first came into being in the...