THE Regional Cultural Centre in Letterkenny features a feast of good Earagail Arts Festival music once again this year.
The RCC has five first class concerts ranging from a classical recital by acclaimed Japanese pianist Satoko Inoue (July 23) to flamenco guitar king Eduardo Niebla (July 25) via award winning English folk with the Emily Portman Trio (July 14), new Irish African trio Treelan (July 21) and sizzling Irish Americana four-piece We Banjo 3 (July).
Emily Portman Trio
The RCC's impressive record of attracting the best in English folk continues with a concert by the highly regarded Emily Portman Trio, holders of the BBC Radio 2 Folk Award for Best Original Song 2013, on Monday, July 14.
Her ethereal voice and the trio's enchanting harmonies belie a world of dark storytelling, part inspired by traditional balladry and part by rich literary sources.
The trio, featuring Emily, Lucy Farrell and Rachel Newton bewitches audiences with hypnotic harmonies and haunting arrangements for harp, concertina, banjo, strings and saw.
Treelan
This groundbreaking trio of percussionist Éamonn Cagney, Donegal accordionist Martin Tourish, and Nigerian born guitarist Niwel Tsumbu extends beyond the boundaries of Irish traditional music, with African, Jazz and World rhythm influences, infused by a musical electricity, energy and passion that makes for an incredible live show.
The group recently completed an innovative project where their composition process was documented online for a week in a series of video blogs shot by videographer Colm Walsh. Their first visit to Letterkenny coincides with the release of their debut album.
Satoko Inoue
Pianist Satoko Inoue is renowned as a leading interpreter of contemporary solo piano music. She has premiered works by some of Japan's foremost composers and is known for recitals of works by contemporary composers.
For this special concert she will perform a selection of Irish and Japanese composers' piano works including Toru Takemitsu, Jo, Yori-aki, Yuji Itoh, John McLachlan and a world premiere by Paul Hayes.
We Banjo 3
This award-winning quartet from Galway combine Irish Music with Old-Time American and Bluegrass influences to reveal the banjo's rich legacy and roots.
Collectively the group have been at the forefront of Irish banjo and fiddle for two decades, while their competitive success is unrivalled, with Martin holding 7 All Ireland titles, Enda with 4, while Fergal and David hold All Ireland accolades on Banjo, Fiddle, Bodhrán and Guitar.
We Banjo 3 have made a name for themselves as one of the best live music acts at folk and world music festivals across Europe and North America in recent years and their concert at the RCC on Thursday, July 24 is likely to be one of the highlights of the Festival.
Eduardo Niebla
In a career spanning four decades, guitar virtuoso and composer Eduardo Niebla has been acclaimed as one of the most potent forces in flamenco music.
His highly lyrical style, with explorations into Indian, Arabic and classical music, has resulted in some of the most poignantly poetic guitar playing on the world circuit. He has recorded 23 albums and has written music for films and documentaries.
In what promises to be a spellbinding evening of fleet-fingered virtuosity, Eduardo Niebla and his trio will present a repertoire of stunning flamenco jazz from his latest albums at the RCC on Friday, July 25. He will be joined by the Donegal Youth Choir and The Errigal Singers in two specially composed pieces.
All concerts are seated and start at 8pm. Tickets priced €15 and €12 concession can be booked at An Grianán Theatre on 00353 74 9120777 or online at eaf.ie.
Posted: 11:47 am June 25, 2014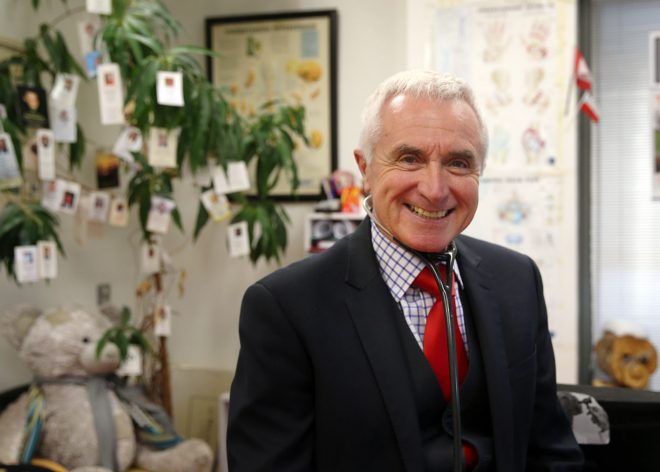 Letterkenny based GP Dr James McDaid said that an 'awful' lot of people across Donegal were using benzodiazepines.