FARMERS in Donegal were forced to pay out nearly €500,000 in penalties under the Single Farm Payment scheme in 2013, it emerged this week.
In reply to questions from Fianna Fáil, the Department of Agriculture has said admitted that more than €5 million was taken in penalties from farm payments last year.
Farmers in County Donegal were hit with among the highest level of penalties in the country, totalling what the senator described as an "extortionate" €499,118.
Senator Brian Ó Domhnaill said the hefty fines were causing real hardship to farmers across the county.
"These fines are extremely harsh and totally unnecessary in most cases. Many of the penalties imposed are for innocent errors made because the process is overly complicated and bureaucratic," said Senator Ó Domhnaill.
He added that he knew many smaller farmers across Donegal who are already struggling with cuts to supports and increased operating costs. On top of all of this, they are being hit with hefty fines for errors mainly caused by the unreasonable level of red tape they must go through to receive their Single Farm Payment.
"It's disgraceful that in Minister Coveney continues to allow Donegal farmers to pay the highest price when it comes to cuts and penalties. It's further evidence of the Minister's failure to stand up for the smaller farmers across the North West who are crippled by cuts to supports and unnecessary bills.
Posted: 2:26 pm June 6, 2014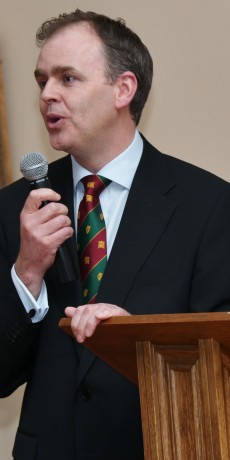 MINISTER Joe McHugh has welcomed news that farmers in County Donegal are to receive almost €21 million under the...