BY CHRIS MCNULTY
THE circumstances will be different, but the message comes from the same experience.
Cockhill Celtic manager Donal O'Brien is aiming to guide his team to an FAI Ford Cup upset when they tackle Premier Division Drogheda United at United Park.
Just up the M1, at the compact Frank Cooke Park on Dublin's Griffith Avenue, Finn Harps captain Kevin McHugh will be facing Leinster Senior League outfit Belgrove/Home Farm, hoping to avoid slipping on the banana skin.
Fifteen years ago Harps reached the final of the FAI Cup. Long before that marathon of three finals ended in heartache against Bray Wanderers, Harps almost fell at the first hurdle.
Charlie McGeever's team were drawn against non-League Belgrove, but they needed a replay to progress – and they did so following an emphatic six-nil win. They only survived the first game at Finn Park by the very skins of their teeth.
McHugh and O'Brien were in the Harps squad of the time.
"Jesus, they should have wrapped it up that night," McHugh says, recalling the moment, 71 minutes into the game, when Stephen Dixon blazed over Brian McKenna's crossbar, with Finn Park breathing a collective, relieving sigh.
"The man had a tap-in at the back post. He was almost away celebrating it."
Belgrove – who have since merged forces with Home Farm – were managed by ex-Derby County player Tony Macken at the time and proved more than a match for Harps, who had been beaten in a semi-final replay, controversially, by Shelbourne the year previous. Harps had their chances, but Gavin Dykes, Tom Mohan, Fergal Harkin and James Mulligan all spurned openings.
The memory of Dixon's chance will be relayed to his team-mates by McHugh prior to Harps' meeting with Belgrove/Home Farm.
"As a senior club you can't take the eyes off the ball at all in games like this," he says.
"You have to be prepared as best you can. It's too late when the game starts to look around and go: 'Hey, these aren't bad players'. If that happens, you'll end up with egg on your face – which should have happened us in '99. That miss probably still haunts the man."
In the 1999 replay, Harps weren't twice shy, with Mulligan netting a brace to go alongside goals from Mohan, Harkin, Shane Bradley and Jonathan Speak.
"I didn't play in the first game, but I remember it well," says O'Brien.
"How could I not?"
O'Brien, then a long-haired midfielder, would play an integral role in that year where Harps reached for the stars, scoring the winner in replay against Cork City and getting on the scoresheet in the Easter Sunday semi-final against Galway United at Terryland Park.
The Dubliner says: "I got back into the team for the replay against Belgrove and I never looked back. That was one of the best years I had in football with us getting to the Cup final."
It could all have been so different.
"We had a good win in the second game against Belgrove, but we were lucky to get that length," O'Brien says as he prepares to run the gauntlet with Cockhill.
"When boys stare at you in the face and want to prove something to you and to themselves it can be very tricky. When junior teams play senior teams they will do what they can to make that point. It's saying: 'We won't give this to you on a plate here'. That makes it really hard for a senior team."
McHugh can also draw from the experience.
The Killea man – who made his 400th League of Ireland appearance last week – is well aware of the pitfalls as Harps head to face a side from the second tier of the Leinster Senior League.
"For the replay against them in '99, we did everything right," he says.
"We stayed down the night before and prepared as we would for any other game.
"That's the way it has to be. We have to remember that no-one will be giving us a pat on the back if we win it. If we lose it…
"Ollie and James have been preaching it to us all week. We need to be as professional as possible.
"I've seen it before where junior and intermediate teams lift it so much to play a senior club – especially if the senior team is away from home."
Posted: 12:30 pm June 6, 2014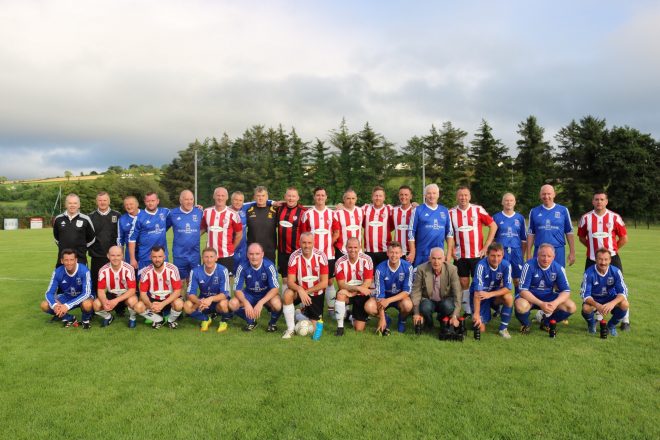 'Busty' would have enjoyed the craic while no doubt he would also have approved of the 'ground' football on...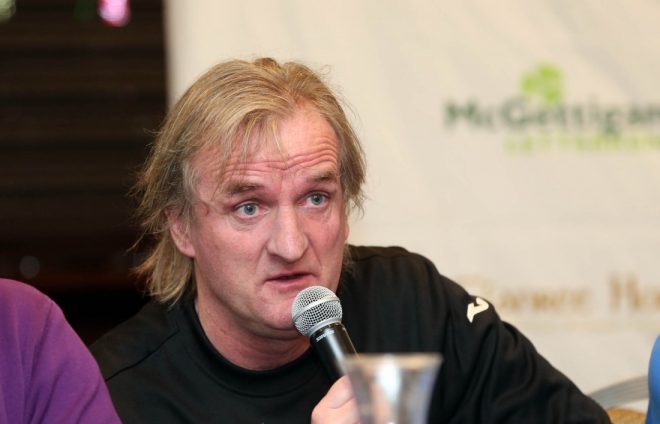 With the summer transfer window opening this Sunday, July 1, the Harps boss is instead content to spend every...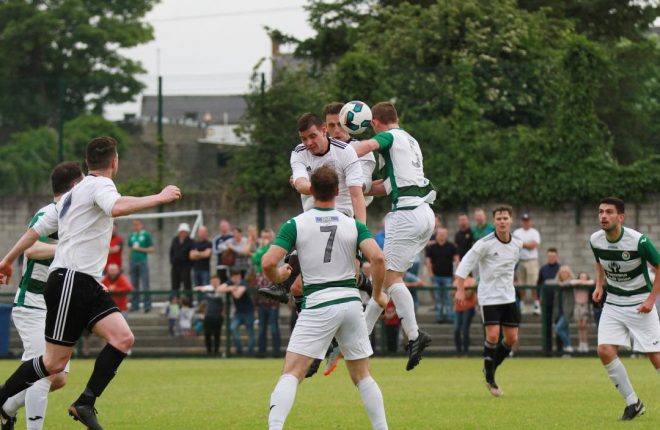 The big game kicks off at 7.30pm at Bonagee