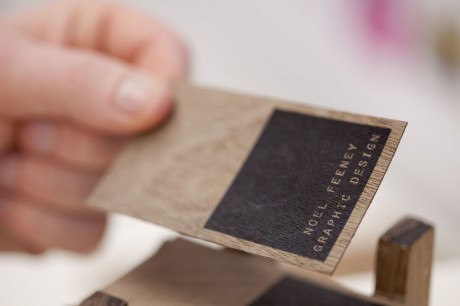 THE Design students at Letterkenny Institute of Technology opened their Graduate Exhibition last Tuesday evening, June 10 at the Regional Cultural Centre, Letterkenny.
This is the first time the Design department has showcased the work at the RCC for the exhibition but judging from the reaction of the large crowd in attendance on the opening night which took place on Tuesday 10th of June it won't be the last time.
The exhibition features work from the graduate students from the Digital Media Design and Product Design and Visual Communication & Graphic Design programmes.
Lauren Bradley, from Buncrana, took inspiration for her final Product Design project from the illustrations in the Dr Seuss books.
Her project was to design a product that addressed the children's fear of the dark and help build confidence. Her Lumepuff trees allow the child to customise the shape of the branches and the lights while the built in dimmer allowed the brightness to be lowered over time until the child as happy to sleep in the dark.
As Lauren said: "Good design should go beyond function, I think design should be fun and give products their own personalities."
After successfully finishing her studies here, Lauren is going onto Belfast to study furniture and product design at University of Ulster.
Meanwhile, Digital Media Design graduate Robert Attewell has spent the past four months working on a live project brief with Dilligent Games, a computer games company located in CoLab, LYIT's business development centre.
Robert created a promotional film trailer for the 'Immortal Glen', one of the projects currently being developed by Dilligent Games. Featuring a cast of twenty actors and filmed in some of some of Donegal's most spectacular scenery, 'Immortal Glen' combines beautiful cinematography, spectacular special effects and original sound design to create a visual feast teasing the viewer with intriguing hints at the narrative.
Visual Communication & Graphic Design graduates are busy designing everything from websites that change depending on if you are looking at them on your phone, iPad or computer to branding both the design department and themselves.
Noel Feeney's space showcases the quote unquote poster exhibition he organised earlier this year when over 50 design students and professionals submitted posters based on famous quotes from film, music and literature. The side rooms in the gallery feature an eclectic range of designs as the students promote their own design agencies.
Cormac O'Kane, the Head of Design at LYIT, spoke at the opening praising the graduates exhibition, acknowledging the huge effort the students had put into their work and also the support given to the students by the Regional Cultural Centre and Donegal County Council.
The students had titled the exhibition themselves as 'Hello Goodbye' and O'Kane picked that theme up saying: "For too long, it was a case of graduates saying hello world, goodbye Donegal, but with the Honeycomb project, a scheme involving LYIT along with Dundalk IT and University of Ulster providing training, skills development and start-up assistance for the creative industries, it was time for the graduates to stop saying goodbye Donegal and hello to staying and setting up the creative industries within the region, building on the networks made in college and demonstrating to the outside world what LYIT graduates were capable of."
The exhibition continues until Friday, June 20. The Regional Cultural Centre, Letterkenny is open Tuesday to Friday, 11am to 5pm (closed on Mondays). You can also view an online showcase of the students work at www.lyitdesign.com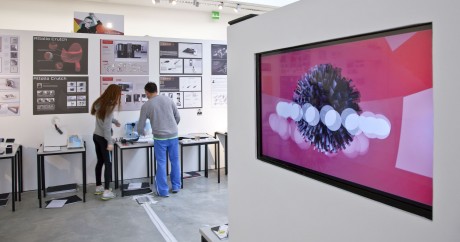 Zara McDaid can be contacted on Facebook, search 'Zara Mc Daid Art', www.zaramcdaid-art.blogspot.ie or e-mail is zaramcdaid@hotmail.com
Posted: 7:30 am June 18, 2014