THE annual Féile Ghabhla (Gola Island Festival) takes place this Sunday, June 29 and is the ideal opportunity to visit one of the county's hidden treasures with natives and descendants of the island on their annual visit.
There are a number of events and activities line up for the day so be sure to book your place on the ferry early to avoid disappointment.
11am Taispeantás 'An tAsgard – Ceiliúradh 100 Bliain'
Exhibition 'Asgard Centennial' sa Teach Beag
12noon Siúlóid Stairiúla le treoraí/Guided historic walk.
2pm Léacht 'An tAsgard – An ceangal le Gabhla'
Asgard the Gola Connection i Mullach an Aird
3pm Aifreann na Féile/Festival Mass ag cé Thráigh na mBlathán.
4pm Taispeántas Rámhaíochta/Rowing Exhibition
le Cumann Curach Ghaoth Dobhair
The ferry will be leaving Bunbeg Pier at 11.00 and at regular intervals thereafter from Port Úr Pier at Magheragallon. Return fare: €10pp. Please call one of the following numbers to book your place – 087 7718424/086 3434362
Posted: 3:07 pm June 24, 2014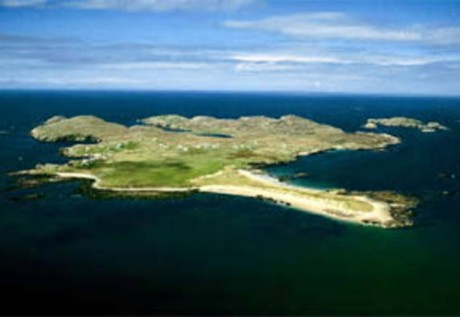 NATIVES and visitors are invited onto the beautiful island of Gola off Bunbeg, Gaoth Dobhair, this weekend for the...