BY CHRIS MCNULTY
DONEGAL'S Ulster Championship clash against Derry at Celtic Park on May 25th is likely to be a sell-out, the Ulster Council has confirmed.
Last week, 2,000 tickets for the game sold out within two days after being made available for purchase online and in Centra and SuperValu outlets.
Donegal will receive an initial allocation of 5,000 tickets and Ulster officials are anticipating that the 'full house' signs will be up at the Lone Moor Road ground for the game.
"The interest has been massive so far and we're heading for a sell-out," Ulster Council President Martin McAviney told the Donegal News.
We are confident, with the level of interest and with the sales that we have already had, that we'll have a 17,000 capacity game at Celtic Park.
"We're delighted that all of the online tickets and all of the tickets that we had in the stores sold out in record time. We had 2,000 tickets sold out in the space of 48 hours. We have now given a significant allocation to both Derry and Donegal.
"Obviously they will be the best tickets that anyone can get for the games. These can be purchased through their clubs or their county.
"The best tickets will go through the GAA channels and the season ticket holders will get well-placed tickets."
Should Donegal's first allocation of 5,000 be snapped up they can request a further allocation from the provincial body.
Derry are managed by ex-Donegal boss Brian McIver and both sides reached their respective League finals, although Derry were beaten by Dublin and Donegal lost to Monaghan.
Mr McAviney said: "This is a big one. For the Division 1 and Division 2 finalists to be meeting each other is a  big one. Both teams are doing well and we're hoping for a big game. It's a big occasion for Derry city and it'll be the biggest sporting occasion in the city this year."
Posted: 12:30 pm May 2, 2014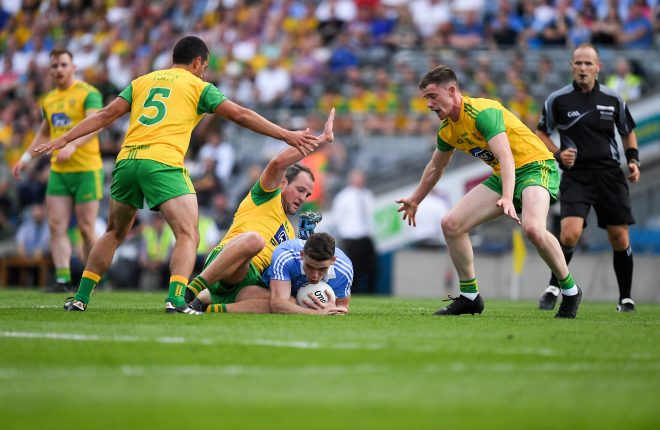 There were high hopes ahead of the first weekend of the Super 8s, but unfortunately the football didn't live...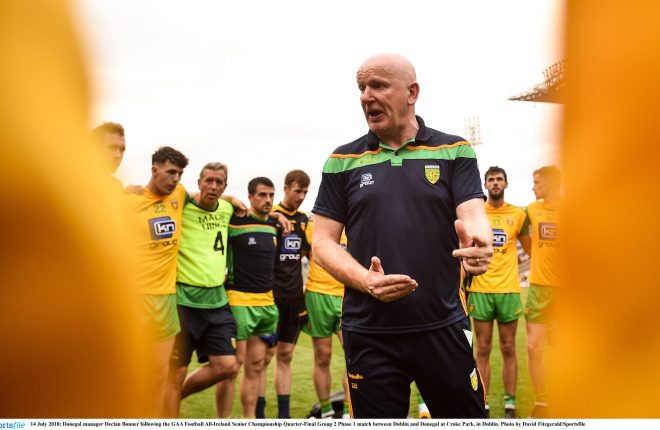 Donegal face Roscommon in Dr Hyde Park on Saturday at 5pm.