LAST Thursday I was invited down to Dobhar to visit Mary Ferry's unique place of business, Genesis Laser and Skincare Salon, and I have to say, I could easily have stayed there all day.
Under the one roof there is everything you could possibly need. A beauty salon, hair salon and hair training facility upstairs.
They offer a wide range of treatments including one specific to cancer patients. I was there for the iS Clinical Harmony Cancer Care Facial. I will walk you through my experience as from start to finish, I was very well taken care of. 
I was told to arrive ten minutes early to fill out a consultation form. While doing this I was offered coffee, which instantly made me happy as I love the stuff.
My first thought as I walked through the door was how relaxed the decor made you feel. I'm a big fan of interior design so I always notice small details and I must say I was very impressed with the over all look of Mary's salon.
After a quick chat with Mary herself, I was introduced to Breda Boyd who would be preforming my treatment. I was led down the hall into the specialised treatment room and all I could think at this point was 'WOW'. The room was incredible.
Lit by candlelight and small spotlights, the room was both fragrant and warm making you feel instantly at home. I thought I was there for a facial, but Breda informed me that we would start with a back massage. I was delighted!
For months my back and shoulders have been tight due to prolonged crutch use and training so this was a very welcome surprise.
As I mentioned, I tend to notice small details and one thing that really impressed me was the fact that a foot rest was placed under my feet while I lay face down on the treatment table. This takes pressure off your back. Due to my hip issues, lying on flat surfaces is usually uncomfortable for me so to have my feet lifted ever so slightly behind me made a huge difference. The back massage was amazing. It became clear very quickly that Breda was excellent at her job and that was comforting as it made me relax all the more.
As I imagined, my back and shoulders had quite a few knots but 15 minutes later that was no longer the case. Once I was knot free it was time for my facial.
I lay on my back this time and a rolled cushion was placed behind my knees. Just as I was thinking how much they take the clients comfort into consideration, Breda placed a duvet over me! Cosiness personified! At this point I was ready to leave my old life behind and just move into this magical room. 
Breda explained the process of the facial before we began so I knew what to expect. Having gone through chemotherapy and being on certain medications for the past ten years, I have noticed my skin has thinned and fine lines have formed around my eyes.
I feel self-conscious when I smile sometimes so this treatment was perfect for me as it is designed to treat patients in similar situations to myself.
We started with a double cleanse and a skin analysis. Breda examined my skin under a bright light. After this I was treated to a facial scrub to exfoliate the area and heated mitts were applied to my face neck and shoulders. It felt gorgeous.
I had my eyes closed the entire time so it was fun not knowing what was coming next. The various smells and textures of each product was both surprising and pleasant. 
At one point a cool cream was applied to my eye area which was shocking to the skin but in a great way. I would recommend that you keep your eyes closed if you get this treatment as it really adds to the over all experience.
A specialised mask with a peppermint smell was the final component of the facial. While this worked its magic on my face, Breda worked her own magic on my head with a scalp massage. I was also given an arm and hand massage which I have never had before but will definitely have again.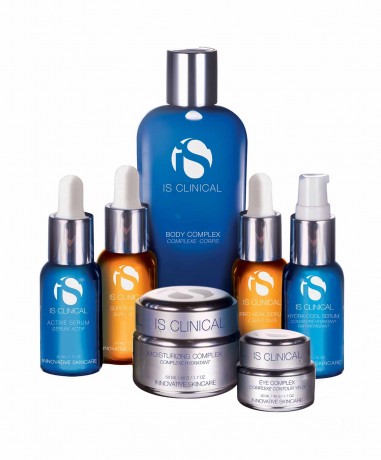 Posted: 7:30 pm May 27, 2014