DONEGAL Rose Tamara Payne is rallying her supporters to follow her to Portlaoise, Co Laois for the Rose of Tralee Regional Festival from May 29 to June 1.
It's a major tourism event on the Irish Festivals calendar attracting 60 Roses, their families, friends and festival-goers from Ireland and around the world.
Rose of Tralee Host Dáithí Ó Sé will interview each of the 60 Roses over three nights before two Judging Panels select 23 Roses to go forward to the International Festival in Tralee next August.
The 2014 Donegal Rose, Tamara Payne, said: "I am looking forward to meeting the Roses from all over the world in Portlaoise. I've had such an exciting since being selected as the Donegal Rose and I am grateful to everyone who given me such wonderful support along the way. It's been a truly memorable experience to date."
Each of the 60 Roses has her own story to tell, yet they are connected by their Irish heritage and they are all outstanding ambassadors who exemplify the true spirit of modern young Irish women.
Laois has been home to the Regional Finals of the Rose of Tralee since 2008 thanks mainly to the support of Laois County Council, Laois Tourism and the local hotels and business community.
Throughout the June Bank Holiday weekend in Laois, the Roses will take part in three selection nights at the Portlaoise Heritage Hotel, enjoy an Irish music evening at the Maldron Hotel Portlaoise as well as a vintage Car Parade, funfair, street disco and a visit to the magnificent Castle Durrow.
Roses representing 29 counties in Ireland, 13 regions in the United States of America, Scotland and eight major cities in England, Melbourne, Dubai, Abu Dhabi, Bahrain, Oman, Canada, Luxembourg and Germany will all take part in the Regional Festival.
23 Roses will go forward to the Rose of Tralee International Festival where they will be joined in August by Roses from Kerry, Cork, Dublin, Sydney, New Zealand, Darwin, Perth, Queensland and South Australia.
This year's extended Rose of Tralee International Festival will take place from 15 to 19 August.
For details on how to book tickets for all Rose of Tralee events in Portlaoise and Tralee, visit www.roseoftralee.ie or contact the Festival Office on +353-66-7121322.
Posted: 2:10 pm May 19, 2014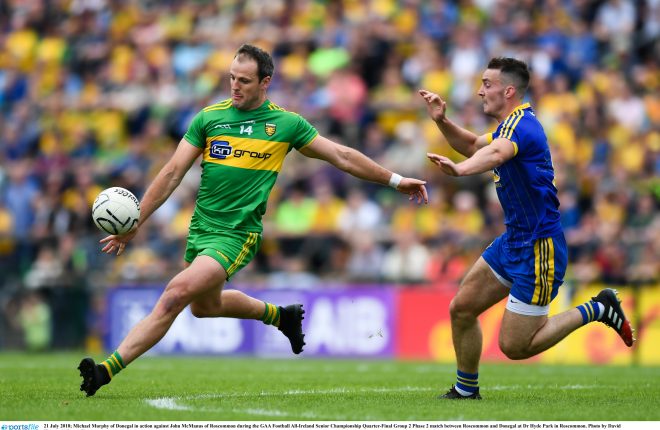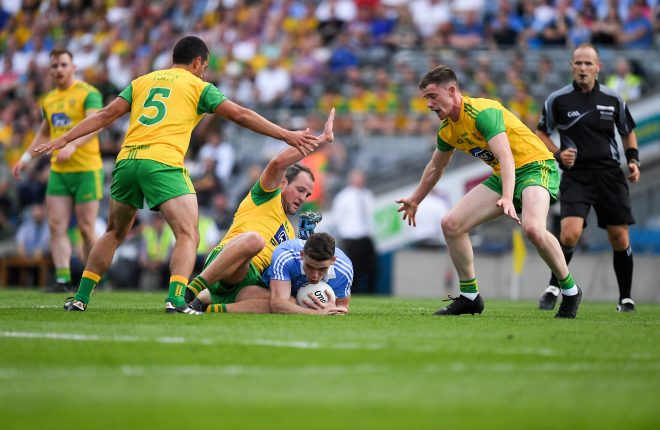 There were high hopes ahead of the first weekend of the Super 8s, but unfortunately the football didn't live...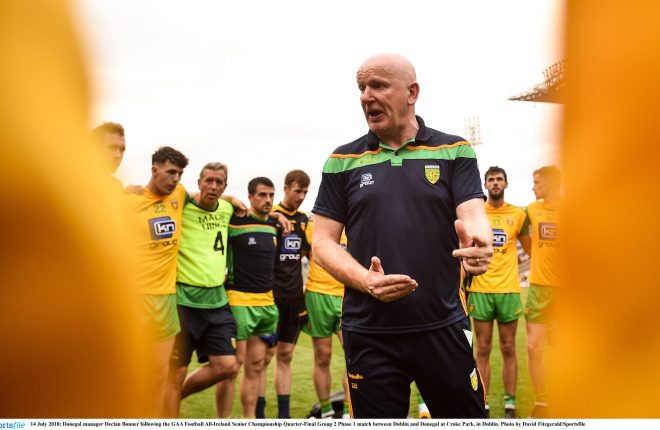 Donegal face Roscommon in Dr Hyde Park on Saturday at 5pm.