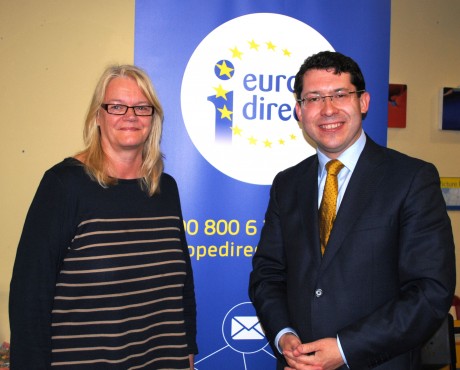 BY HARRY WALSH
SUPPORTERS of Senator Rónán Mullen have condemned the theft of more than two dozen posters belonging to the European election candidate over the past week.
Posters promoting the Galway barrister, who is contesting the May 23 European election, have been removed in the Letterkenny area, in some cases, just hours after they were erected. The party have branded the actions of those responsible as "undemocratic".
"We're having particular problems in and around the Letterkenny town area and it would appear that those responsible are well organised, using ladders, transportation and cutting equipment.
"Whenever you put yourself forward for election, you don't really need this. It's not very democratic and our posters shouldn't be touched," a spokesman for Senator Mullen said.
Senator Mullen said that he was both surprised and disappointed to learn that people was taking down a rival's posters.
"Every candidate has a right to appeal for votes. What are they afraid of? One way or another, I am delighted that so many friends and supporters are actively networking for me, and there's no sabotaging or hiding that," Senator Mullen said.
Posted: 4:12 pm May 9, 2014