GALWAY FC 1 FINN HARPS 1
REPORT BY CHRIS MCNULTY AT EAMONN DEACY PARK
"A BRILLIANT point," was Ollie Horgan's description and it was hard to argue even if his Finn Harps were denied a win by a late sucker punch from Galway's Paul Sinnott.
Ruairi Keating's 56th minute strike looked set to have steered ten-man Harps to an impressive away win, only for Sinnott to head home an equaliser just as the game entered red time.
It was a costly night who lost both their full-backs. They played an hour a man in arrears after Bonner was red carded for a foul on Ryan Manning, while Ciaran Coll was stretchered off ten minutes from time. Coll took a heavy knock to his side and was attended to by medics, including a doctor who was called from the stand, before being carried off, although the player has been released to travel home with the team.
By that stage, Galway had pitched out in Harps' half, in search of a leveller.
Harps, though, were content to park up and soak the pressure and it seemed as if they'd done enough with Keating having fired them ahead.
Damien McNulty got the better of Derek O'Brien on the right side and the ball made its way to Keating via Josh Mailey.
With the Galway rearguard static, claiming Keating was offside, the Harps hitman kept going and, as the flag remaining grounded, the 19-year old clinically steered beyond the advancing Connor Gleeson for his fourth of the season.
It was the perfect example of the industry demanded and a stirring response by a team reeling from the dismissal of Bonner.
The Derryman  saw red in the 31st minute having slid in to dispossess Manning. Referee Eoghan O'Shea was straight to his back pocket to brandish the red to the Harps man, whom he deemed to have gone in with studs showing – a decision that left Ollie Horgan incensed on the sideline, the Harps manager voicing clear anger in the direction of the fourth official, Alan Dunne.
Bonner became the fourth Harps player this season to make the lonely walk, His was a full-blooded attempt, although the red certainly could be jotted down in the 'harsh' column.
Galway had the better of the initial exchanges, but a breakthrough wasn't forthcoming.
In the tenth minute, Manning had the ball in the net, but a lobbed effort that beat the advancing Shaun Patton was scratched off following the narrowest of offside calls by Allen Lynch, the linesman. Both sides snapped: Manning at the official denying him the opening goal; Horgan furious that his defence had gambled so dangerously against a player of Maning's talents.
Galway had thrown a couple of warning shots across Harps brows early on, former Harps player Marty Owens – who spent the latter part of last season on loan at the club – having a teasing, low cross cut out before Derek O'Brien curled another just wide from the left-hand side.
Packie Mailey returned from suspension to regain his place at the heart of a back four that was protected by McNulty, stationed just in front of Mailey and Keith Cowan in a 4-1-4-1 formation that had the on-loan Ruairi Keating as the uppermost prong.
Galway continued to turn the screw and Patton did well to deny, first Jake Keegan and then Derek O'Brien.
Bonner's red card forced Horgan to shuffle his pack, but they managed to keep Galway at bay until the interval offered them a chance to exhale. Ryan Connolly curled just off target with a fine curling attempt from the left-hand edge of the area following a neat passage of play between Manning and O'Brien.
Harps' endeavours in the first half amounted to a McNulty header that was wide but, even with ten men, there was a certain purpose to their approach at the outset of the second half.
Five minuets after the restart, Keating connected to Coll's cross. Facing away from goal, Keating magnificently adjusted his body, but spun an overhead kick inches over.,
Owens got a toe to Manning's centre, taking advantage of a moment's hesitancy by Coll, but the ball trickled wide with Keegan's toe just failing to turn it over the line.
After Keating's goal, Harps attempted to shut up shot and Horgan put the handbrake on the bus at the edge of Patton's box.
Galway poured forward, but Harps were hanging by their fingernails until Sinnott met Connolly's corner and, in a moment of weakness from the visiting defence, the midfielder headed home.
Horgan said: "It's a bit of an anti-climax having been one-nil up, but it's still a great point to get."
GALWAY FC: Connor Gleeson; Colm Horgan, Alex Byrne, Martin Conneely, Marc Ludden; Marty Owens, Paul Sinnott, Ryan Connolly, Ryan Manning; Derek O'Brien; Jake Keegan. Subs: Vinny Faherty for Horgan (61 mins), Gary Shanahan for Owens (80 mins).
FINN HARPS: Shaun Patton; Caoimhin Bonner, Packie Mailey, Keith Cowan,Ciaran Coll; Damien McNulty; Michael Funston, Pat McCann, Josh Mailey, Sean McCarron; Ruairi Keating. Subs: Tommy Bonnar for Coll (80 mins), Paul McVeigh for Keating (86 mins).
REFEREE: Eoghan O'Shea (Tipperary)
Posted: 11:37 pm May 16, 2014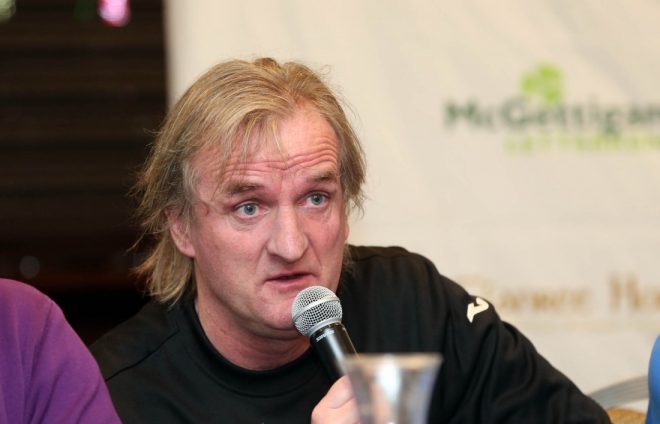 With the summer transfer window opening this Sunday, July 1, the Harps boss is instead content to spend every...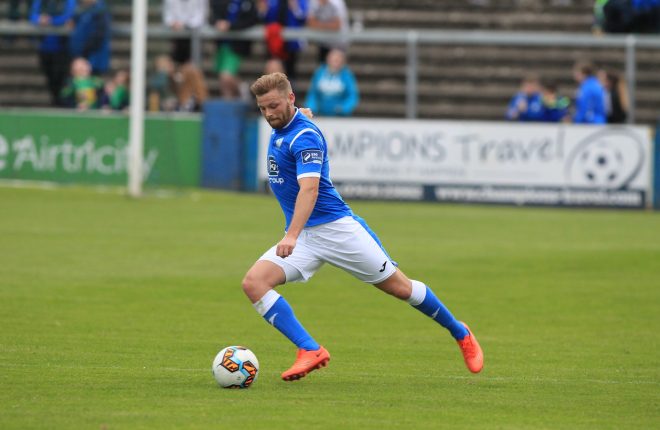 Cobh made the long journey home with the three points.
Ciaran O'Connor netted the winner.