Volunteer lifeboat crew with Lough Swilly RNLI were involved in the dramatic rescue of a lone fisherman yesterday afternoon (Sunday) who was found clinging to a lobster pot bouy off Tullagh beach in Clonmany, County Donegal .
The call for help came when a mother and her son, who were out tending sheep near Tullagh beach, heard cries for help and saw a man out at sea clinging to a lobster bouy.
The alarm was raised at 1.50pm this afternoon when the Coast Guard at Malin Head were phoned by the man who had spotted the fisherman in trouble from the beach. As well as both Lough Swilly RNLI lifeboats, a local fishing vessel, the Irish Coast Guard helicopter from Sligo and the Coast Guard Greencastle boat, responded to the emergency.
First on scene was a local fishing boat who was guided to the location of the casualty by the mother and son who had seen the man in trouble from the beach. They recovered the freezing casualty, who was wearing a lifejacket, onto their vessel.
Three minutes later the Lough Swilly RNLI inshore lifeboat arrived on scene and the casualty was transferred onboard the lifeboat. The volunteer crew immediately administered oxygen and wrapped him blankets to warm him up.
A few minutes later the Coast Guard helicopter Rescue 117 arrived overhead and winched a paramedic onboard the lifeboat. He then assessed the casualty.
The Lough Swilly RNLI inshore lifeboat came ashore onto Tullagh beach where the Coast Helicopter landed nearby. The casualty was immediately transferred to the helicopter and flown to hospital for treatment.
Commenting on the callout Lough Swilly RNLI crewmember Joe Joyce said, 'This man was very fortunate that his cries for help were heard by the mother and her son at Tullagh. Once they raised the alarm, help was at hand within minutes.
From the arrival of the local fishing vessel, to the fast response of the lifeboat crew and Coast Guard; everyone worked together to help the casualty. We wish him a full recovery from his ordeal and we thank all the members of the public who had such a vital role in this rescue operation.'
Posted: 10:23 am May 19, 2014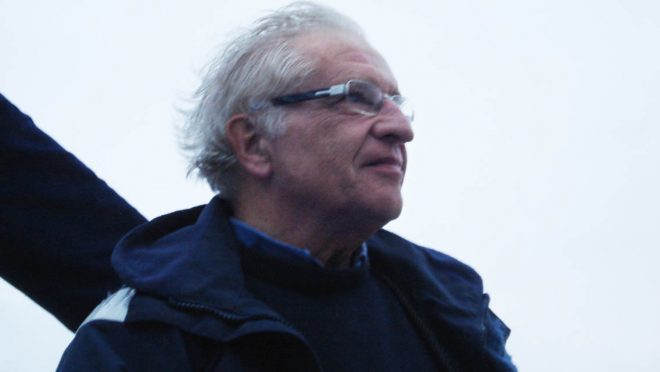 The funeral took place on Friday last of Pat Heaney, a key founder of RNLI services in Lough Swilly
Message in a bottle travels from Arranmore Island RNLI to Norway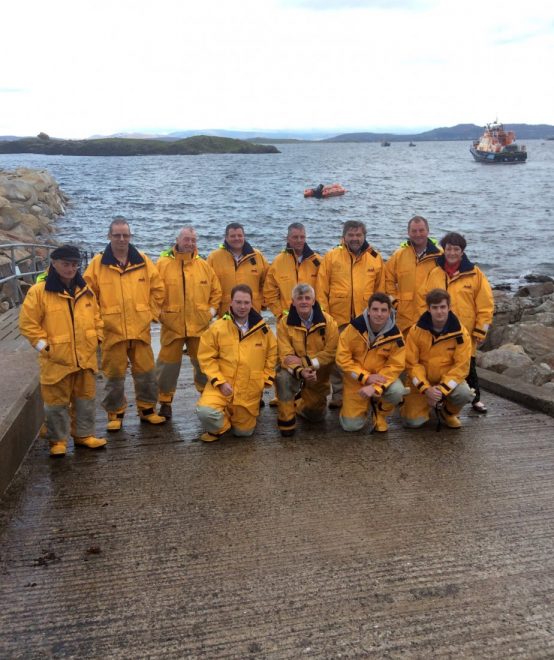 JIMMY Early has taken over as Coxswain of the Arranmore RNLI all-weather lifeboat following 41 years of service.