JUNIOR Chamber International (JCI) Donegal honoured seven outstanding young people in an awards ceremony this week. Young people from all walks of life were nominated for JCI Donegal Outstanding Young Person Awards.
The awards served to recognise individuals between the ages of 18 and 40 who exemplify the best attributes of Donegal's young people.
The awards ceremony took place on Tuesday, May 6, at 7.30pm in Voodoo Vintage. Voodoo were the official sponsors of the Outstanding Young Person Awards in Donegal. Jason Black Owner of Voodoo has been an avid supporter of JCI in Donegal. Jason also sponsors JCI Donegal monthly meetings, which are held in the Greenroom free of charge every month.
Winners received personalised awards and also the ceremony gave these young people a night to celebrate their achievements with family and friends. The awards were sponsored by local businesses.
The winners were awarded in the following categories:
Martin Hilferty for Business, Economic and/or Entrepreneurial Accomplishment Sponsored by Network Recruitment
Blaise Harvey for Moral and/or environmental leadership sponsored by New Ireland Assurance
Easkey Britton for Contribution to children, world peace, and/or human rights Sponsored by Pixel Crush
Donna Maskery for Humanitarian and/or voluntary leadership Sponsored by The Investment Club Network
Jason Quigley for Personal improvement and/or accomplishment Sponsored by Donegal Business Network
Ted McCaffrey and Seanna McCaffrey for Personal improvement and/or accomplishment Sponsored by Letterkenny Chamber of Commerce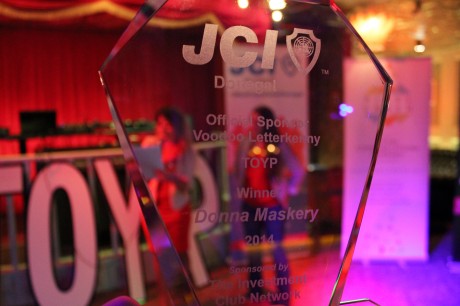 After the local awards, the Donegal winners may go on to be recognised nationally and possibly internationally for their achievements. Every year, Junior Chamber International selects 10 outstanding young people under 40 to be recognised for living the JCI Mission in extraordinary ways. JCI feel, that highlighting the accomplishments of these young active citizens in a variety of fields will inspire others to be better and realise their full potential as active citizens.
This is the first time these awards have been held in Donegal. JCI Donegal was set up in January 2014 and it is because of this that The Outstanding Young Person awards were held in Donegal.
Emma Boylan, JCI President, said:"JCI Donegal can bring so many opportunities to the young people of Donegal. These TOYP awards are only the start of what JCI will do for those who are involved. I would encourage all young people in Donegal to come to a JCI meeting to see what opportunities are awaiting them."
JCI Donegal meet the last Monday of every month in the Greenroom in Letterkenny, visitors are welcome. For more information email to jcidonegal@gmail.com or check out JCI Donegal on Facebook and Twitter.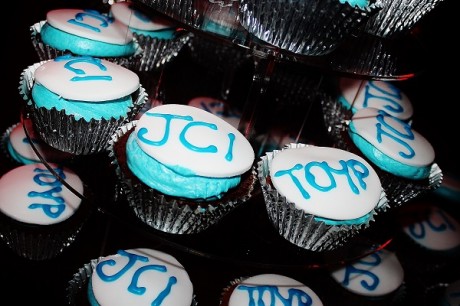 PHOTOS COURTESY OF JOE O'DONNELL
Posted: 9:52 am May 8, 2014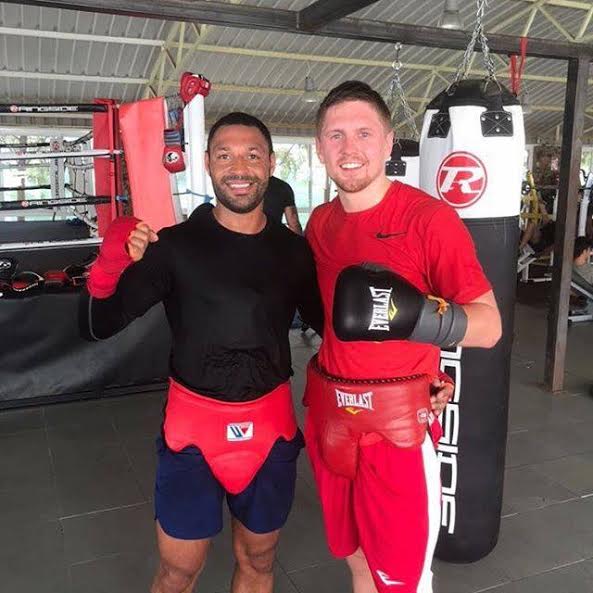 The fight will see Quigley play a lead role on a Golden Boy Promotions card in front of an...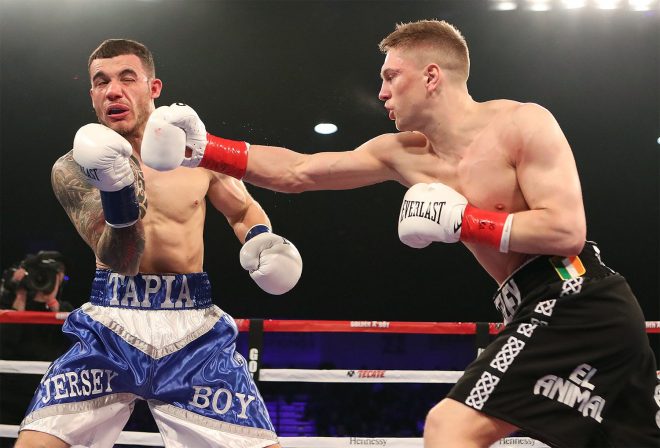 While Quigley is moving back across the Atlantic, the Irishman will still be promoted by Golden Boy Promotions and...
JASON Quigley hopes to fight again later this year, as he continues his recovery from a broken hand.