THE young St Johnston man who has been critically ill in Letterkenny General Hospital for the past 36-hours is responding to treatement.
Simon Lynch (22) was one of four young people taken to hospital in the early hours of Monday morning after emergency services were called to a house in Main Street, St Johnston, shortly before 5am following reports that five people had taken ill at a party.
Simon remains on a ventilator in LGH but is understood to now be awake and communicating.
Tragically, another young local man Oisin Crawford, also aged 22 years, was found dead in the flat. His funeral will take place in the border village on Wednesday morning.
Eldest son of Seamus and Sharon Crawford, Oisin (22) has one younger brother Shane. He is a native of Whitehill, St Johnston.
Monsignor Dan Carr will celebrate Requiem Mass in St Baithin's Church, St Johnston, at 11am with burial afterwards in the adjoining cemetery.
Oisin was found dead at a house in Main Street, St Johnston, shortly before 5am on Monday morning by emergency services who were were called to the scene following reports that five people had taken ill at a party.
The HSE said it believed the party-goers may have taken an ecstasy-type drug known as 'Double Cross' or 'Double Black'.
Four other young people, three males and a female, who were in the company of the deceased were taken to Letterkenny General Hospital for treatment.
The HSE will provide drop in support and information to parents and young people affected in any way by the recent tragic events in the St Johnston area.
Personnel will be available in St Johnston and Carrigans Family Resource Centre from 4pm – 6.30 pm on Tuesday 27th May. Anyone with any concern is welcome.
Meanwhile, the HSE has issued a warning to young people of potential dangers linked to taking drugs or using drugs in combinations.
"The HSE Public Health Department in the North West has become aware of a number of people with serious illness requiring medical treatment/intervention as a result of taking substances including an ecstasy like substance known as Double Cross and/or Double Black.
"The Public Health Department is advising that people should not take these substances and if their friends are in possession of these that they should not be consumed. Those who take drugs should be specifically warned of potential dangers linked to these substances or using drugs in combinations.
"It is important that anyone displaying negative side effects following the use of drugs seek medical help immediately," the HSE statement read.
Posted: 11:02 am May 27, 2014
THE HSE has released a statement warning that there may be delays in appointments and discharges from hospitals...
The HSE helpline for people affected by the recent flooding in Inishowen has now ceased to operate. If...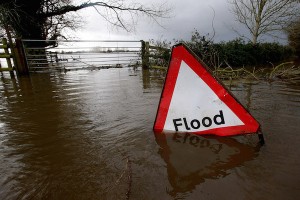 "For some it may feel overwhelming and the option of calling a helpline to talk to a professional could...