BY CHRIS MCNULTY AT FINN PARK
YET again, Ollie Horgan's post-match interview was dominated by talk about a red card and this time the Finn Harps manager did his best to be as measured as he could,
For the fifth time in just twelve League games, Harps had a man sent off on Friday night against Shelbourne as Josh Mailey saw red after only fifteen minutes.
The Letterkenny man was given his marching orders for a high challenge on Shelbourne defender Adam O'Connor. Adriano Reale, the match referee, dipped to his back pocket and sent the Harps man for the long, lonely walk – the second time this season Mailey has seen red against the Drumcondra side.
It was the second game in a row that Harps lost a man in the first half – Caoimhin Bonner was red carded the previous week in Galway – while it was the third home game in succession that Harps have had a man dismissed.
Although Mailey's dismissal here looked justified, Horgan has become frustrated with the decision-making of the officials
"It's a recurring theme," he said.
"I've bitten my tongue for long enough. Week-in, week-out we have a decision going against us. At some stage I have to speak out about it. I'm going to be quite mild in what I say. At no stage did Josh Mailey look over his shoulder when Adam O'Connor, the Shelbourne centre-half, came through. Yes, his foot was high and Adam came in to head the ball, but at no stage did he look over his shoulder at where Adam was coming from. It might have been careless play, but in my mind it was nothing other than that.
"It is difficult to take. If we went out to gee them up and said: 'Go our and do this or do that', but we don't do anything of the sort and never will do anything of the sort.
"There is something. I can't put my finger on it. I know they all (referees and officials) meet up in Tullamore and train together. I don't want to be too critical of them because, in fairness, they spoke to me and gave me their reasons. We shook hands.
"I'm disappointed with the continuation of this."
Mailey now faces the prospect of receiving a lengthy suspension given that this is the second dismissal of the season for a player not renowned for ill-discipline.
Horgan said: "It's easy for officials to turn up next week – they won't be suspended. Josh will be out next week and possibly for a number of weeks later depending on the report."
Ruairi Keating and Tommy Bonnar have served suspensions for their accumulation of yellow cards. Michael Funston and Damien McNulty are on the verge of activating similar punishments with Keating also clocking up the books again having had his slate cleaned after an early flurry of cards.
Horgan has become irritated at the notion that his side has a lack of discipline. Packie Mailey saw red in the previous home game against Shamrock Rovers B and Keith Cowan was sent off against Wexford Youths. Those, along with Josh Mailey's pair of dismissals and Bonner's early bath in Galway, means Harps have gained an unwanted reputation.
Horgan said: "Possibly Keith Cowan's sending off here – where he put his finger in Danny Furlong's cheek – I could accept as being a letter-of-the-law sending off. The others, bluntly, no. What is annoying is that Shelbourne had a few reckless tackles of their own and he gave yellow cards. I don't want anyone sent off, but if you go for a red to one side you have to go for a red to the other. It's not so much that I want a Shelbourne man sent off – but what goes for one should go for the other.
"Enough is enough and I suppose I'll have to grin and bear it."
When Dylan Cashin cut through Ciaran Coll, a red seemed inevitable, but Reale opted to show the Shelbourne man a yellow, much to the annoyance of Horgan. Yet it was a decision that spurred Harps to life. Trailing to Lee Desmond's opener, Harps rallied and Keating levelled in the 66th minute, with the home team boosted by the return of skipper Kevin McHugh to action.
Horgan said: "We went 3-4-2 when we conceded the goal. We were very disappointed to concede from the free kick. We conceded last week from a corner kick and this week from a free kick, which is annoying, but we'll work on that.
"We changed the shape and went three at the back. The two up, with Kevin on, albeit only for half-an-hour, gave us shape and helped us get a bit of a foothold in the game. We were higher up the pitch and it was a good goal that Ruairi got. From there the confidence came back.
"Once again we were down to ten men and went one-nil down. To come back against Shelbourne and get a point is decent."
Horgan was not pleased with Harps up to the point of their revival.
He said: "However, for long periods of that game, even in the first half when we had eleven men, I felt we were very poor, I felt we were very flat and didn't seem up for it. We had good preparation during the week. After Shelbourne scored we were excellent. The 'but' part is that it took us until we were one-nil down to get going."
Their response, though, was commendable and the home support, numbering around 500, left glowing at the spirit and endeavour shown when the chips were down. The reaction of the crowd, energised by the determination shown by their side, was noticed by Horgan.
He said: "We came off that pitch having played for a half-an-hour of genuine men going through a brick wall with ten men and the supporters stood there and cheered them off the pitch – they're crying out to support us. It's brilliant and there's great pride, but it's disappointing that we went out there in the first half and didn't put two or three passes together. We didn't look confident and we didn't look like we'd trained or that we wanted to take the game by the scruff of the neck. If we had ninety minutes of that effort imagine what our support here would be like."
Posted: 12:00 pm May 26, 2014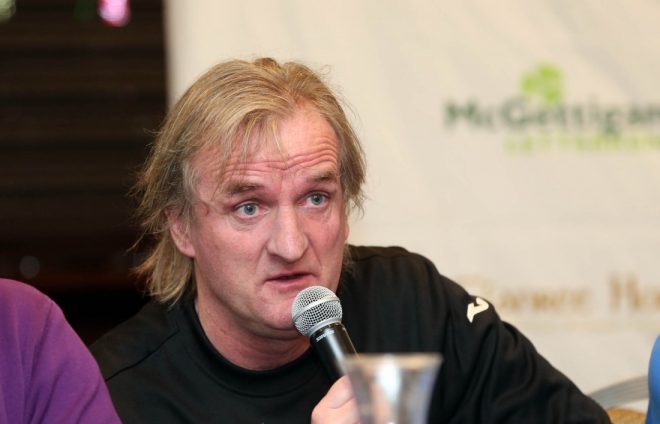 With the summer transfer window opening this Sunday, July 1, the Harps boss is instead content to spend every...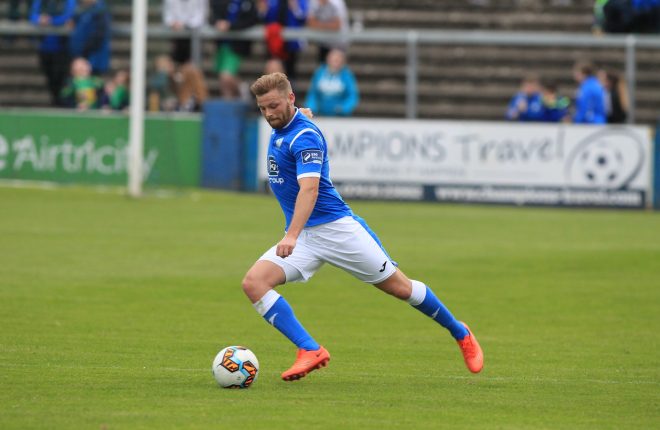 Cobh made the long journey home with the three points.