BY CHRIS MCNULTY AT FINN PARK
OLLIE Horgan had his Finn Harps squad reporting for duty first thing on Saturday morning to blow the dust off the previous night's heartbreaking loss to Shamrock Rovers B.
The morning after the night before, Harps will have woken feeling deep pangs of regret after a game they needlessly lost.
While Stephen Confrey scored a soft 82nd minute winner to record a first ever away win for the Hoops B string, goalkeeper Shaun Patton spilling to the net Rovers' only attempt on target all night, the deficiencies at the other end are of greater concern for Horgan.
A Ruairi Keating penalty in their previous home game against Wexford Youths is the sole Harps goal in their last five games. They haven't scored from open play since Paul McVeigh netted a 75th minute equaliser against Galway on March 29 and, with captain Kevin McHugh continuing to sit out through a hamstring complaint, Harps are in need of inspiration up top.
"Some people are saying that we let three points go, but we didn't," Horgan said after Friday's loss.
"We didn't score whether we had ten men or eleven men. It's obviously disappointing to take a one-nil defeat as opposed to a draw.
"The fact that we haven't scored in three games is the most worrying aspect of the lot. We have created enough chances.
"When you don't score, you don't deserve to get anything out of them game. It was a sucker punch at the end when we didn't even get a point. That's disappointing. It's three games now we haven't score in.
"We huffed and we puffed. We had a lot of half chances. Had we taken one, we might have gone on to win comfortably. Shamrock Rovers ran their luck a bit out there, they hit us on a counter-attack and punished us. We still didn't score. Had we drawn the game, I'd have been saying the same thing. With all the chances we have had in three games we haven't put one away, which is disappointing."
Adopting a 4-5-1 formation on Friday, with Sean McCarron stationed wide on the left, Harps showed plenty of endeavour but not enough artistry. A chance for McCarron, who ghosted in to connect with a Michael Funston pass early in the second half only to shoot just over the top, was their sole clear-cut opening of the night. Elsewhere, they found themselves restricted to shots from distance.
Horgan said: "We were quite honest tonight. Last week in Waterford, we got nothing out of the game and I was disappointed. I wasn't as disappointed with our energy tonight or our honesty. We were honest with limitations and without being threatening in the final third. I was happy enough with the honesty compared to last week."
The winning goal from Rovers was an excruciating one to watch for Harps, but Horgan apportioned no blame in the direction of his teenage goalkeeper, who was making his first appearance of the season.
The Harps manager said: "It was a throw-in that we got caught with. It was a cross-cum shot that was spilled over the line. The other end of the field is equally to blame, so there's no point in pointing any fingers. They're in it together. They're all in there, a disappointed lot."
A minute prior to Confrey's fortuitous winner, Harps saw Packie Mailey sent off. The Convoy man will follow Ruairi Keating, Josh Mailey, Keith Cowan and Thomas Bonnar in serving a suspension, but Horgan dismissed any notion of there being a disciplinary problem. A little unfortunate with his first yellow card, given by the trigger-happy John McLaughlin for what he deemed an over-the-top foul on Confrey in the first half, Mailey could have no complaints about his second booking after needlessly barging into the goalkeeper, Shane Fagan.
Horgan said: "That is a number of sendings off that we have had. It isn't like we feel we have a problem with discipline or anything. Packie apologised to the lads there. I don't think it was a factor in the goal. It might have been a factor that we didn't go and push with set pieces because he was important to us. It's a run of players who have been out for a while and now Packie will miss a couple of matches. We need everyone to try and get us up the table."
Posted: 7:30 pm May 4, 2014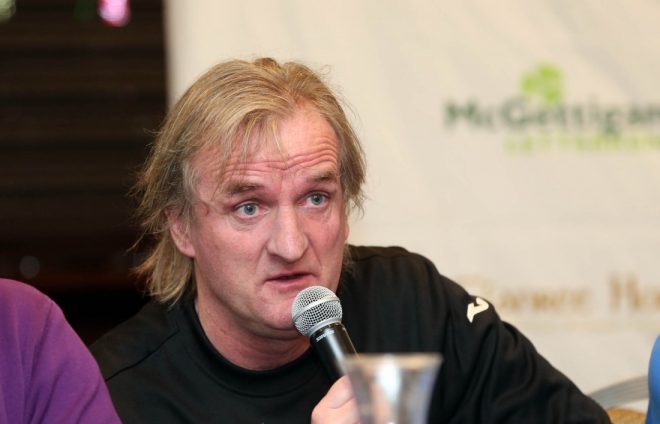 With the summer transfer window opening this Sunday, July 1, the Harps boss is instead content to spend every...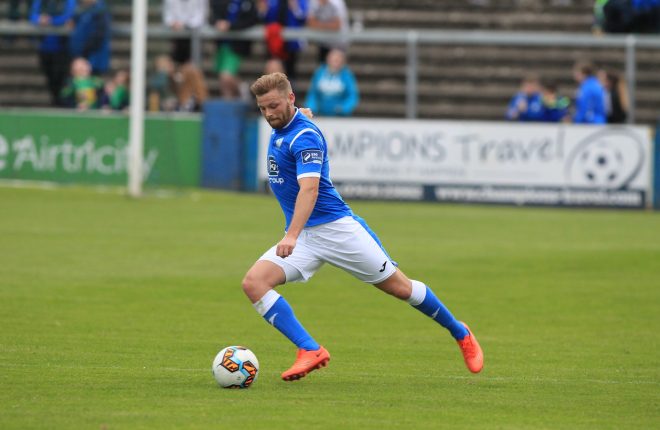 Cobh made the long journey home with the three points.