BY CHRIS MCNULTY
KEVIN McHugh is close to making a return to the Finn Harps squad having come through his first full training session in two months on Tuesday night.
The Harps captain has not played since the opening night of the season's scoreless draw against Waterford United because of a delicate hamstring injury.
The 34-year-old striker trained on Tuesday with Harps at The Aura Centre and reported no ill effects. While Friday evening's First Division clash at Galway FC may come a little soon for the Killea man's return, he could feature in Sunday's Ulster Senior League game at Swilly Rovers.
McHugh could be named in the match-day squad for the Galway trip, but next week's home game against First Division leaders Shelbourne seems a more likely date for his diary.
"I probably need another three or four sessions under my belt," he told the Donegal News this week.
"I just want to play again.  Tuesday was the first proper session I had since pre-season. I slept soundly on Tuesday night, that's for sure. I got a good bit of ball work and I'm feeling good after it."
McHugh came into the season nursing the hamstring complaint and was clearly inhibited as he battled through the pain barrier against Waterford on March 7. That was the first and only time his name appeared on a team sheet this season.
His battles with high hamstring tendinopathy, an injury more common in long-distance runners, saw him undergo treatment in Santry's Sports Surgery Clinic, where he received a platelet-rich plasma injection last month in a bid to speed up his recovery.
He said: "It's frustrating. It would be different if I'd broken something or I'd known exactly what it was from day one. The way it was I was able to come back and just run at a certain pace for a while. It was so hard to gauge.
"Initially we thought it was just a problem with my glutes and quads after the tough pre-season, but then I played against Waterford in the first game of the season and managed to do more damage."
Promisingly, the player feels in good fettle himself and believes that his restoration to the squad is now imminent.
He said: "I was still training, but most of it was just one-to-one stuff with Mickey (McGlynn, Harps physic). Fitness isn't a problem for me, it's the sharp stuff now I need to work on. I felt fresh on Tuesday night."
For a player whose name has never been typed in the 'long-term' column, the last couple of months have been an alien experience.
He said: "It's the longest I've ever been out for. It's sickening.
"The longest before now was for about two or three weeks out with a dead calf. That's been it for my whole career."
McHugh's absence has been felt by Harps of late. With fellow strikers Sean McCarron and Ruairi Keating having their own respective spells on the sidelines, Harps have found goals hard to come by. Last week's 2-0 win in Cobh was their first League success since a 5-0 thumping of the same opponents in late March.
McHugh said: "The boys got off to a great start, but Ollie has been absolutely hampered by injuries and suspensions. He hasn't had his three strikers available together since that first night of the season.
"I can't wait to get back at it. We have four games now, including the FAI Cup game (away to Belgrove/Home Farm) to come before the break, so we need to target as many points as we can in the next few weeks. We've played everybody now and we're not far away. There's nothing between most teams in this League on any given day."
Posted: 12:00 pm May 15, 2014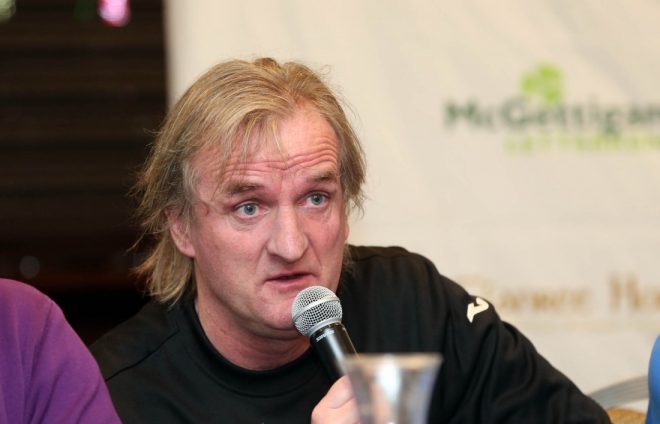 With the summer transfer window opening this Sunday, July 1, the Harps boss is instead content to spend every...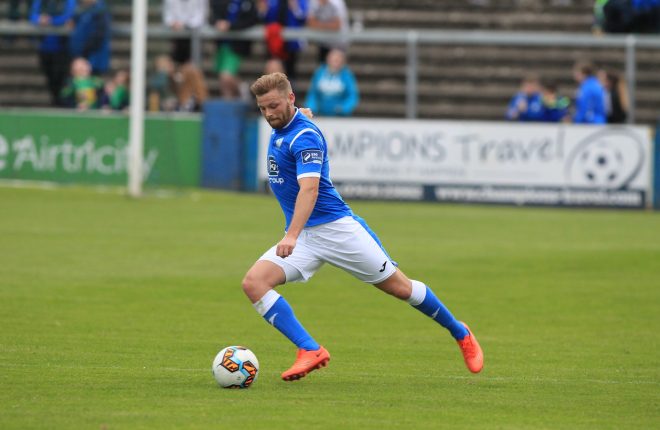 Cobh made the long journey home with the three points.