BY CHRIS MCNULTY
OLLIE Horgan had warned from a position on the starting grid that the ride would be far from smooth for Finn Harps side this season.
While Harps started the season full of promise, their form has tapered off and they are now five games without a win and have scored just two goals in that handful of fixtures.
Following back-to-back away defeats at Longford Town and waterford United, Friday night's visit of Shamrock Rovers B to Finn Park offers Harps a chance to make a timely return to winning ways against the side alongide whom they occupy the position just above the basement club, Cobh Ramblers.
Defeat is almost unthinkable ahead of another trio of away games, an EA Sports League Cup clash at Galway FC on Monday followed by the long jaunt to Cobh on Saturday-week and a subsequent trip to Galway in the League that mean Harps will have been on the road for five in six games.
"There'll be nothing wrong with our geography of Ireland anyway," says Horgan, who remains without the services of the suspended Keith Cowan and the injured Kevin McHugh, with Ruairi Keating considered 'extremely doubtful' ahead of the clash with the Hoops.
Horgan had been cautious about Harps' hopes from the outset and, following a two-nil defeat by Waterford United in the RSC last week, his fears began to play out before him.
"Yes, we do have limitations, but the disappointing thing is that I feel we didn't put in a 100 per cent honest effort," Horgan said.
"We got what we deserved.
"We knew what our concerns would be before a ball was kicked. We knew what was around the corner and it was always about being realistic, not being a killjoy.
"That said, Waterford's second goal was the first we have conceded from open play and, while we gave the players the weekend off, they came in on Monday very positive and they were bright in the gym on Tuesday.
"We've moved on and we have addressed it."
Cowan remains sidelined because of the additional three-game ban slapped on him by the FAI's Disciplinary Control Unit (DCU) following his red card against Wexford Youths. This is the second of those games for the teak-tough centre-back to sit out.
Club captain McHugh is definitely out again, with the veteran Killea man still restricted to light training after having a corrective procedure two weeks ago in Dublin on a hamstring injury and Horgan admits that the striker 'still has a long way to go' before he resumes playing duties.
The absence of Keating came as a hammer blow last week and the on-loan Sligo Rovers striker's chances of lining out against Shamrock Rovers B were said to be receding as the week advanced.
Horgan explained: "Ruairi is on the FÁS soccer course in Castlebar and while at that his back went into spasms last Thursday evening. He was put on dyphene and ordered to rest. He has been with the physio down in Mayo.
"As it showed on Friday, he is a loss, but this is what we've been dealt so we'll just have to get on with things as best we can."
Those absentees are tempered somewhat by the reappearance of Sean McCarron, who came through a full game in Waterford, his first ninety minutes since making a return from the broken cheekbone that had him on the periphery.
Horgan said: "One of the positives from last week was that Sean McCarron played ninety minutes. He is still a little off the pace, but he's getting there."
Horgan has confirmed that there will be changes, although the former Fanad United boss will not finalise his starting XI until closer to kick-off.
"There won't be the same eleven players in the same positions anyway, put it that way," he said.
Paddy Barrett and Jack Doherty netted the first-half goals that put Harps to the sword last weekend and Horgan's biggest gripe was that his side pulled the necks into the shell in the moments after Barrett fired home from close range in the 17th minute.
Despite Doherty having been sent off in the second half, Harps couldn't make inroads.
"The first goal went in and we never recovered," Horgan said.
"That was disappointing with 75 minutes to go. There was plenty of time to get the goal back. We didn't deserve anything out of it.
"The week before in Longford we came up short, but the supporters were appreciative of the honesty shown. They wouldn't have been able to say the same on Friday night in Waterford.
"For the first fifteen minutes we were good, we were eager, we were on top and we were hungry. In that time we kept the ball well and we looked very positive.
"It just changed when the goal went in. We just didn't look like getting the goal back. We didn't have the drive and from a long way out it looked that way. Waterford didn't play a whole lot either, but when they were two-up why would they?"
An impressive three-nil win at Tallaght Stadium against Shamrock Rovers B in March sent Harps into second spot. Cowan, Michael Funston and Pat McCann hit the goals but, since then, Rovers have improved and Colin Hawkins' side come to Ballybofey on the back of some encouraging results, with a 3-1 win over Cobh on Sunday watched by Horgan.
"They were fresh, they were bright and they kept, passed and moved the ball very well," Horgan said after seeing Emeka Onwubiko, Muhanned Bukhatwa and Daniel Purdy – with his fifth of the season – give them a deserved win.
"Technically they have some excellent players. We caught them earlier in the season at set pieces, but they have dealt with that now.
"They have won against Cobh and Longford and they only lost narrowly in Waterford – they are on the up."
Posted: 11:00 am May 2, 2014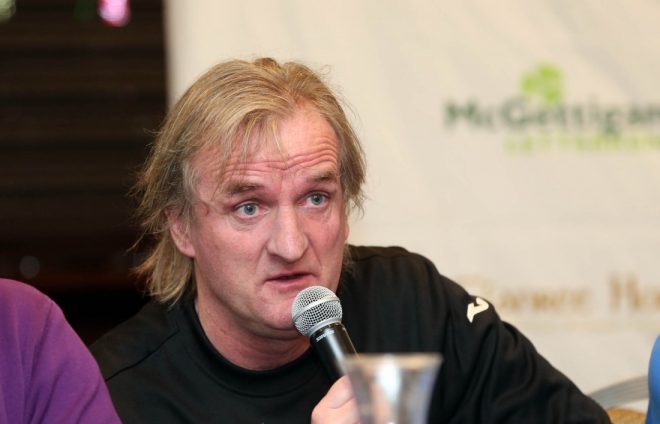 With the summer transfer window opening this Sunday, July 1, the Harps boss is instead content to spend every...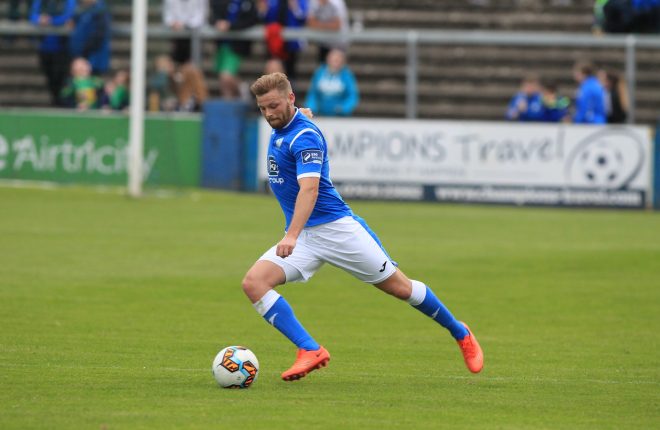 Cobh made the long journey home with the three points.