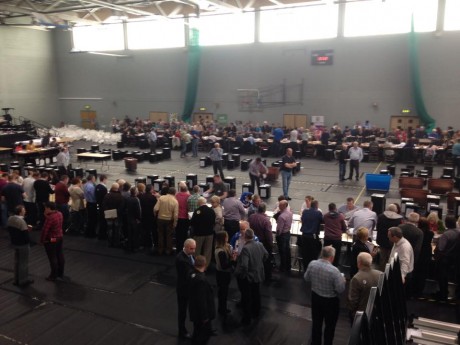 Just over half of the ballot boxes for Letterkenny Town have been opened and as expected Cllr Ciaran Brogan (FF) is topping the poll in the tallies. Cllr Gerry McMonagle (SF) is running second with John O'Donnell (IND) sitting in a surprise third place in the urban area. Cllr Jimmy Kavanagh (FG) fourth and Cllr Liam Blaney (FF) fifth.Sitting in sixth place at this stage is Dessie Shiels (Ind).
With just 30 per cent of the Inishowen boxes opened, Fianna Fáil were leading with 35.7 per cent.
Fine Gael and Sinn Fein were running closely with FG on 22.9 per cent and SF on 21.7.
At this early stage of the Inishowen tallies it would appear that Sinn Fein's Matt Carthy is giving Fianna Fáil's Pat the Cope Gallagher a tight contest with Independent Luke Ming Flanagan polling strongly in north Inishowen also.
Posted: 11:21 am May 24, 2014