BY SEÁN P. FEENY
ONE of the county's best known chefs continues to live by his 'local ethos' as he teamed up with two Donegal fashion gurus. Celebrity Chef Gary O'Hanlon has chosen to work with Letterkenny store Evolve to ensure he is properly suited and booted for his many public appearances.
Ever since opening his restaurant VM at Viewmount Country House in County Longford in 2008, and its almost instant success, things have gone from strength to strength for the chef who is also Donegal's Food Ambassador.
"From 45 of Ireland's Who's Who of chefs in Jan 2009 I went down to the wire to host MasterChef Ireland. Sadly I just lost out to Dylan McGrath after four months of auditions, but I was immediately added to RTE's The Restaurant."
Since then the award-winning chef has appeared on Four Live, TV3's Head Chef with Conrad Gallagher, as a guest chef critic on MasterChef, The Today Show, Late Lunch Live and Newstalk, Gary also currently has a bi-weekly Food Show on Shannonside Northern Sound.
Gary would say he his dress sense has always been great. "But I've a lot of buddies in Ramelton that would beg to differ and don't get me started on my brothers," he laughed. "Recently due to my increasing number of TV appearances I've been approached to work with many different companies, but Evolve were the only guys I wanted to deal with. I just can't escape my buy local ethos I guess. I got into conversation with Mark (McCloskey) who in turn spoke with his brother JP.
"They liked what they saw as far as the reach their product could get and here we are kicking off what I hope will be a wonderful partnership that I hope will work well for everyone. Let's be honest about it I'm no 6ft tall hunk so they had a job on their hands to make me look good," he laughed, "Mark, JP and Gary (who works in Evolve) got together and had me in all sorts of top class outfits.
"They got me into plenty things I was comfortable with, but more importantly they put together some outfits that I normally wouldn't wear but they looked great. I know how to change it up in the kitchen but I left this end of things to the experts."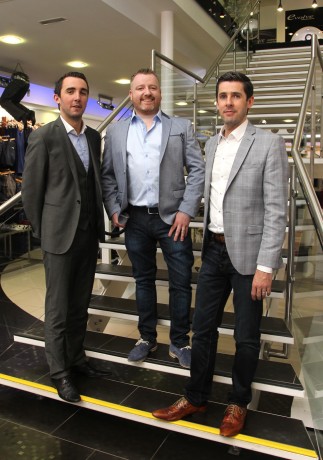 Gary said it is 'crucial' to look well and dress sharp when you are making so public appearances. "You're representing your business and your own brand and it's vital to look smart and professional. For the most part chefs are in uniform, but with the ever increasing popularity of cooking programmes, of which I've been fortunate to be a part of, you find yourself cast into the public eye so it's vital to come across well. Fashion, like food, is ever changing and it's vitally important to stay ahead of the game. The guys at Evolve are always ahead of trend so they're the perfect fit for me. I've always been a fan of 'colourful' shirts and more often than not I'd find myself wearing something that would send the boys into meltdown on Facebook.
"I'm standing in Studio about to go live and I post a picture of the upcoming dish or something and before you know it, they all jump on board and the shirt slagging starts. All in good fun, of course. It's never about the food with the Ramelton boys. You certainly need a thick skin. Hopefully with the help of Mark and JP I've eliminated that problem."
Gary has just completed his first cookery book, Food for the Soul, in conjunction with Bluebird Care which will launch at this year's Taste of Donegal Food Festival.
He has also just wrapped on ten videos for Bluebirdcare.ie and YouTube which should be available soon and ten more scheduled to be filmed in late July.
Mark McCloskey of Evolve Menswear said: "Evolve Menswear is delighted to help support and promote local people in the county, throughout the country and internationally in any way we can. So when Gary approached us, we were honoured to be asked to work along with him. He is a terrific ambassador for the county and we wish him continued success."
Posted: 7:30 pm May 30, 2014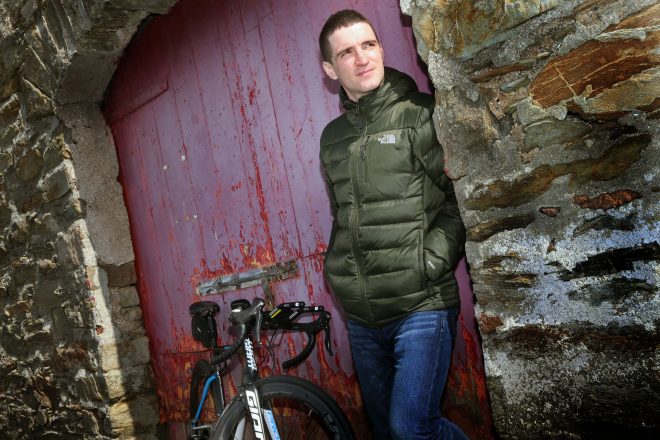 Marty Lynch is lighter, leaner, stronger and smarter. While the prospect of going for three-in-a-row next year is appealing,...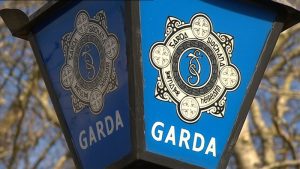 BURGLARS broke into a home in Ramelton in the early hours of Sunday morning using a stolen key. Gardai...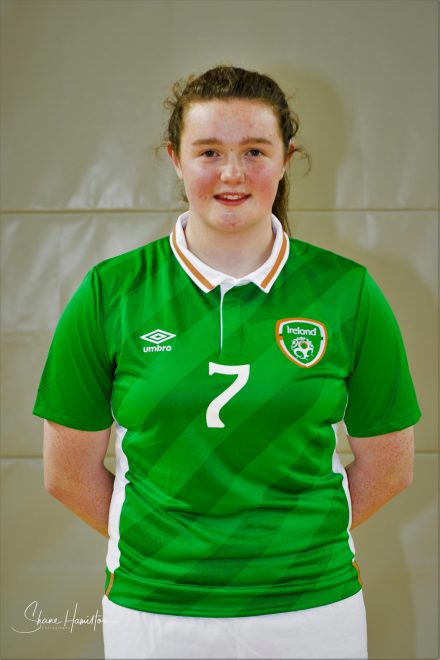 The team travel to Amsterdam, with a backroom staff including Bell and his assistant Ben O'Looney hopeful of a...