BY CHRIS MCNULTY
CAOIMHIN Bonner admits that Finn Harps' recent run of form 'isn't good enough' – and the defender says they have to put it right against Shamrock Rovers B this week.
Since the 5-0 win over Cobh Ramblers on March 21, Harps haven't won in their last five outings and have scored just twice. Only two one-all draws – against Galway FC and Wexford Youths – have given Harps fans cause for cheer and Bonner says the next two games are of the 'must win' variety.
After tonight's game against the Hoops, a side with home Harps are joint sixth, the Ballybofey residents head for the Division's basement team, Cobh Ramblers, next weekend.
"We're looking to put it right and have to put it right," said the 21-year-old Derry native, who made his debut against Wexford as a sub and who has started the last two games, the defeats in Longford and Waterford.
Last Friday, Harps crashed to a 2-0 loss in Waterford on a night when little went right for Ollie Horgan's men.
Bonner said: "It wasn't good enough. It wasn't that Waterford were so much better than us.
"Waterford were cuter than we were. There was nothing spectacular about them, but they just knew what to do. When they went down to ten men, they were kicking the ball out, just wee things that made a big difference. The goals were soft from our point of view though.
"We weren't good last week but, overall, we haven't been getting much luck either and have had a couple of decisions go against us that shouldn't have. I watched a couple of Harps' games before I got playing and I felt the same about them."
Bonner was brought in by Horgan after the Harps manager became aware of his availability.
He'd spent a year with Scottish Premier League club Kilmarnock after signing from Derry City in January 2013. He departed Rugby Park of his own wishes: "It was for the best." he said. "Look, I was only getting a handful of games. I just wasn't playing much – not enough anyway."
Upon returning home, Bonner spent some time training with Derry City before a medial knee ligament injury put him out of action for eight weeks.
He said: "When I came back Roddy didn't want anything to do with me. I had been in training with them. Ollie was offering games at Harps so it was a no-brainer to join Harps.
"The minute I heard about Harps' interest I jumped at it – Ollie was telling me that I'd get a run of games so I had to take it.
"This last couple of years I just couldn't get a run of games behind me at all.
"I'm just glad to get into the team and I want to stay there. I need to be playing consistently."
Bonner may be a new recruit to Finn Park, but he's always had an eye on happenings in Ballybofey. His father, Liam, is a former Harps player and never lost the grá for the club.
He said: "With dad, I always followed Harps' results any way, more so than Derry's. That's just the way it was in the house. Last year I was at the Harps v Derry Cup game and was in the Harps end."
His International Clearance took some time to be processed and there were anxious moments before it finally arrived.
"I don't know what I'd have done if I had to wait for another couple of months to get playing." Bonner said.
"I'm loving it so far. I haven't had much luck for the last year and a half, but I feel comfortable and I feel like I'm back to where I was a couple of years ago; back enjoying my football again.
"It's really professional at Harps. I've trained with Derry this year and there isn't much of a difference to be honest in what the teams are doing. We're in five days a week, with the match, a couple of training sessions and then the other work like the stuff we do in the gym."
Horgan's work ethic is something that he wants replicated from his players on the field. Bonner could best be described as a Horgan-type player and there's a determined streak evident as he discusses Harps' poor recent form and the prospects of lifting the mood again.
He said: "We need to be getting maximum points from the next two games. That is a must for us.
"Ollie and James are putting in the hard work off the pitch so it's up to us on the pitch to make it happen and to pick up the points. We have to be looking at getting two wins from our next two games.
"When I was with the Derry reserves, we'd have done anything for 'Quiggy' (John Quigg) and Ollie is exactly the same. He works so hard – he stayed in Dublin after our game on the Friday and went to watch two other First Division games (Longford v Galway on Saturday and Shamrock Rovers B v Cobh on Sunday). He's willing to do that sort of work, so we need to be the same."
Posted: 2:00 pm May 1, 2014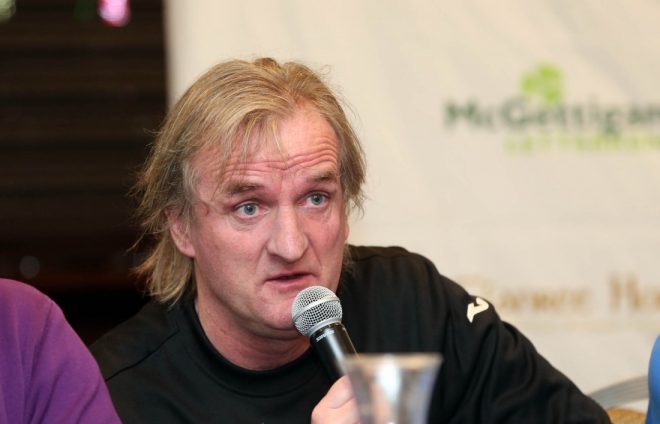 With the summer transfer window opening this Sunday, July 1, the Harps boss is instead content to spend every...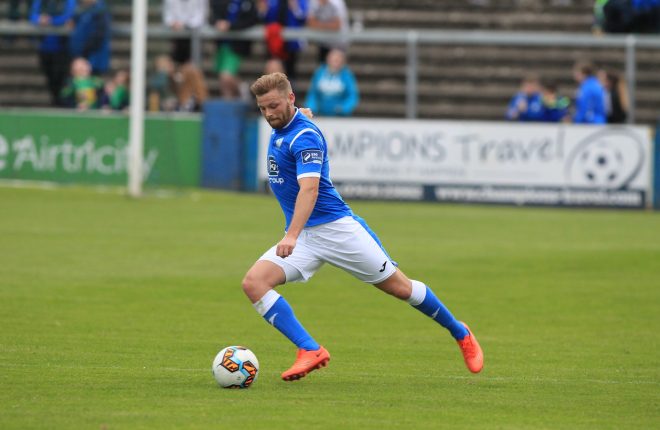 Cobh made the long journey home with the three points.