BY CHRIS MCNULTY
MARTIN O'Reilly's career has fairly catapulted from those days in 2010 when he traveled as a supporter to watch the Jim McGuinness-managed Donegal Under-21s on their magical run to the All-Ireland final.
Older brother Steven was a member of that squad and now Martin is hoping to emulate the class of four years ago when he lines up against Cavan in Wednesday's Ulster final in Armagh.
It was Cavan who Donegal defeated in the final of 2010.The Breffni boys have won the last three finals and head into this week's game bidding for a four-in-a-row.
Sean MacCumhaills man O'Reilly, one of five members of the Donegal senior team included in the Under-21 ranks, says that the team of 2010 helped alter the outlook of the county.
"At that time, it was sort of bonus territory for Donegal to be in," he says.
"The boys within the camp felt that they could go the whole way, but outside of them people were probably just happy with every game they were getting over.
"To win the Ulster title that year was a remarkable achievement and then they were just a crossbar away from winning an All-Ireland medal.
"I had a close eye on that team. I was at all of their games. It was Jim's first year as the manager. They were the total underdogs when they played Armagh, but when I saw them in action it was like: 'Jesus, this is a serious team'.
"They were all working so well together. That was the first team I really saw playing with a defensive system. They brought it all to a really high level. Mark McHugh was playing a new role as a sweeper. They had so many good players, like Michael Murphy, Mark, Leo (McLoone) and Declan Walsh.
"The Under-21s is an important group. If you look at the success Cavan have had and then the way their seniors are improving on the back of that. The 2010 Donegal Under-21s team gave Donegal seniors a lot of talent too."
Now, O'Reilly is one of the main protagonists on the side managed by Maxi Curran. From his wing-back sentry, O'Reilly has attacking licence and those marauding, meandering runs have become something of a trademark.
O'Reilly has only had limited game time with the seniors in 2014, but you won't hear him complain.
These are busy times. A student in Marino, he is currently on teaching practice in Castleknock. Among his class-mates is Dara McVetty, the Cavan Under-21 player.
"It's tough at the minute, but I just want to keep putting my best foot forward and hopefully I'll get in," O'Reilly says.
Wins over Fermanagh and Armagh have taken Donegal back into the final, twelve months after they lost to Cavan in the 2013 Ulster final.
Wednesday' semi-final win over Armagh was borne out of a seriously hard-working performance, something that O'Reilly believes is their corner stone.
He says: "It's a great testament to the work we've all been doing. We gave a commitment that we'd all row in behind it and it was clear from the start that there was no place for any man who wasn't going to put the shoulder to the wheel.
"Hard work has been the team ethos all year."
Joined in the team by MacCumhaills colleagues Andrew McCloskey and Gavin Gallagher, O'Reilly is chomping at the bit to get into combat in the final.
With Cavan lying in the long grass, few will be giving Donegal a chance. But O'Reilly is quite content to clip on the tag marked 'underdog'.
"Cavan are going for four in a row and they're going to be a serious test for us," he says.
"Cavan are probably at the stage where they can come in looking at what the draw is for the next phase of the competition.
"We know that we'll be the underdogs. Cavan will be such a massive game for us. They'll be the red-hot favourites – just look at the tradition that they have. Who would be foolish enough to say that we aren't the underdogs?
"We're looking forward to it, though. If you weren't looking forward to an Ulster final there'd be something wrong.
"This could be the last game at under-21 level for some of us. This means a lot to us. We want to make the most of it. We really want those medals."
Posted: 9:30 pm April 8, 2014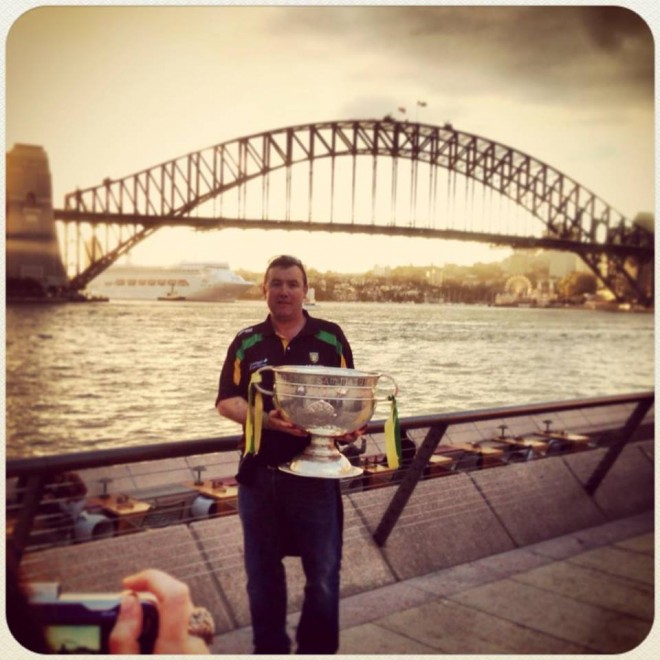 Donegal have been without a Cisteoir since July when St Naul's clubman Cieran Kelly stepped down, and the Executive...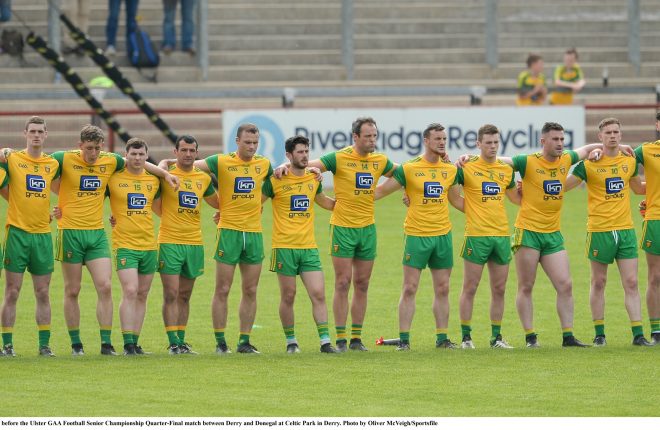 Everywhere I go this week, there is only one thing people want to talk about