MAIREAD McGuinness MEP is urging the people of Donegal and countrywide to support a major fundraising effort underway for the Niall Mór Community and Enterprise Centre in Killybegs and be in with a chance to win an award winning two year old charolais heifer.
The two-year old breeding Charolais Heifer is owned by Laurena McGlinchey from Doonalt, Glencolmcille. Tickets for the heifer and a number of additional prizes, including hotel weekend breaks, are on sale at €10 each and will be sold throughout Donegal and neighbouring counties over the coming months. The tickets can also be bought through a dedicated Facebook page and website.
South West Donegal Communities Partnership Ltd' (SWDCPL) Chairperson Roger Curran welcomed Mairead McGuinness MEP to Killybegs and in particular to its flagship project, the Niall Mór Community & Enterprise Centre built by a Community and Voluntary committee, SWDCPL and opened in 2011.
The annual fundraising effort plays a vital part in making the centre viable and enabling it to develop to fulfil community needs. Last year funds were raised to complete a new pre-school room within the crèche aptly named 'The Heifer Suite'.
The MEP praised the work of the community group and the Chairperson of the Niall Mór Management committee, Conor Connaghan, for their commitment to the work of the centre. She said it is abundantly clear that this centre is well used and is a vital part of the community of Killybegs.
"The priority activities for the centre and for which fundraising is necessary include the Men's Sheds Projects, The Youth Project and Drop-In Centre and the Niall Mór Community Crèche."
Ms McGuinness was accompanied by Cllr. John Boyle on her recent visit to The Men's Sheds where men from the Meenaneary, Killybegs and Ardara areas were gathered. "I saw the wonderful work being undertaken there, including woodturning, weaving, paintings, handmade creels and more," she said.
"My visit to the Youth Project was inspirational. The facility is excellent and well used and four young musicians gave a display of the creative activity in Killybegs.
"The Youth Bank Project sponsored by the Ulster Bank is also strong in the centre and allocated funds to youth groups in South West Donegal.
"The children and staff of the crèche were in full colour and song."
Posted: 4:14 pm April 15, 2014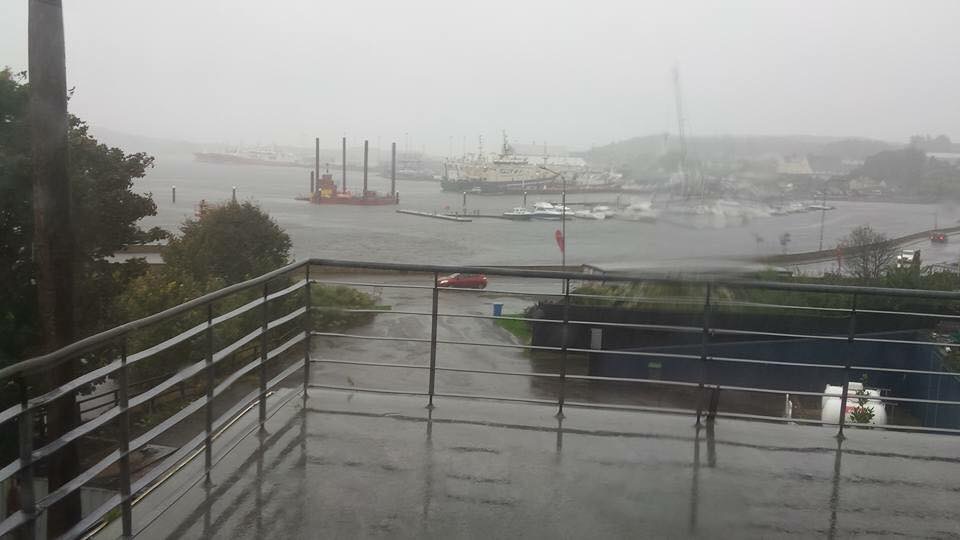 As a result of the extended period of heavy rainfall experienced yesterday, 4th October 2017, Donegal County Council's...
South Donegal has been hit with a 'disastourous' flood following heavy rainfall and a high tide yesterday evening. ...