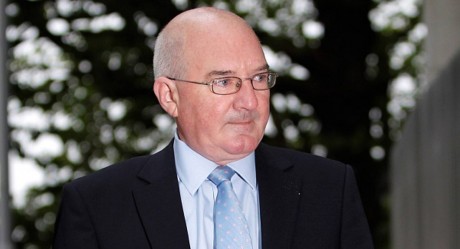 RATHMULLAN man Willie McAteer, the former Anglo Irish Bank Director of Finance, has been convicted of providing illegal lending to the Maple Ten for a share support scheme.
The jury found former Director of Finance Mr McAteer and former head of Irish lending Mr Whelan were found guilty of providing illegal loans to 10 individuals to buy shares in the bank. The jury acquitted them of six charges each of lending money to the Quinn family.
The jury returned the final verdicts after nearly 17 hours of deliberation over five days. Their co-accused, former Anglo Chairman Sean FitzPatrick, was acquitted on all ten charges against him on Wednesday.
The men made no reaction as the verdicts were read out. All guilty verdicts were unanimous.
Posted: 3:44 pm April 17, 2014