BY CHRIS MCNULTY
c.mcnulty@donegalnews.com
PAUL McVeigh will be the first to admit that he hasn't been as prolific as he ought to have been in Finn Harps' colours.
The Portsalon man was on the mark with a precious 75th minute equaliser last Saturday night in the 1-1 draw with Galway FC at Finn Park. McVeigh pounced just three minutes after his introduction and is hoping that the strike, a clinicial finish from inside the box that keeps Harps' unbeaten run intact, is the injection of confidence he craves.
The goal was the 21-year-old striker's seventh for Harps since making his debut in May 2012.
McVeigh had a frustrating 2013. In twenty-six games, he scored just once – in the 4-0 win over Cobh in August – and his total ratio is now seven goals in 46 games.
With the departure of Peter Hutton and some uncertainty, McVeigh headed to America for the winter months – and he's back determined to show just why he's kept the faith in himself.
He briefly contemplated severing his links with Harps, but the appointment of an old mentor, Ollie Horgan, to the manager's post was just the ticket for his return.
"Last season was disappointing for the team and for me personally – I just didn't justify myself," he says.
"I'm here to score goals and I just didn't score enough last season. I was in and out of the team and probably got a bit frustrated too.
"Strikers need to be mentally tough and believe in themselves. I feel that I've matured a lot from last season. Hopefully I can take the chance now.
"I could easily have sacked it, but this is the time to show some character. I had to ask myself a question: Was I going to give it up, or come back to fight and prove that wrong?"
McVeigh's season could be summed up by that moment, in the 85th minute of the FAI Cup quarter-final against Drogheda United against Drogheda United at Finn Park when, from an under-hit pass to Kevin McHugh, Drogheda broke and Mick Daly swept home an equaliser that denied Harps a place in the semi-finals.
It bit hard, but McVeigh took some down time between the end of the season and his return to pre-season training. With Horgan at the controls, he knew what he was returning to.
Horgan had handed the fifteen-year old McVeigh his Fanad United debut and put his faith in the youngster when the youthful years would have been a deterrent for many managers.
"I played for a long time under Ollie at Fanad and he was always so passionate," says McVeigh, signed by then Harps boss Felix Healy at the outset of the 2012 campaign, after he spent a short spell at Donegal League outfit Whitestrand United.
"He sets his teams up well and he does so much hard work off the pitch working on how other teams will set up. If we keep listening to Ollie we won't be far away.
"No-one knows him better than me. If you work hard for Ollie, keep the head down, there's no question he'll back you all the way. That fight Ollie has…if we can keep that in the team we'll be ok."
With Ruairi Keating suspended and with Kevin McHugh and Sean McCarron sidelined, McVeigh was the only fit, eligible striker around Finn Park this week ahead of a top-of-the-table joust at Shelbourne, with whom Harps share the top spot. His goal last week has lifted his mood considerably and there's a new-found confidence about his person.
"These are the games you want and the challenges you want," he says ahead of the trip to Tolka Park.
"We'll give it a go and we know we have to be at ourselves. It'll be a bonus if we can come away from Friday with a result.
"This will be a good test for us. It'll be a big test of how far we've come and give us an insight on how far we have to go. We're all working hard, we're meeting up maybe four times a week, so hopefully it'll pay off for us.
"It's a test of character for us, but this is what you want as a footballer. Shels are a great side and Dublin is always a hard place to go, no matter who you play. We'll try and go out with all guns blazing to get a result."
Harps have started the season positively, but McVeigh saw a similar story begin last season before the season took a nosedive. Only the FAI Cup run kept any meaning to the season by the time the final furlong came into view.
McVeigh says: "We've been in this situation before. We won't get carried away. We just have to keep ourselves focussed and keep on track for the next game.
"We started well last year but we fell away when it got tough. We can't let that happen again. We've only got four games in now so we've to keep that in context too."
Having been a late-comer of sorts to the party this year, in only signing for the club during the pre-season, McVeigh knew he'd have to bide his time. Last Saturday, with Harps trailing to Vinny Faherty's first-half opener, Horgan went for broke and summonsed McVeigh to rescue the tie, withdrawing defender James Doherty in the process.
"We had to go for it," he says, recalling that manic couple of minutes that saw him score not long after the board went up.
"It was a bit of a gamble by Ollie, but thankfully I managed to repay him. It was nice to get a run out. It all happened so fast. I scored with my second touch. Ciaran Coll put in a cross, one of their lads got a block on it and it just fell perfectly for me.
"It was a bit disappointing that we didn't build on the goal and win the game. But, all in all, it was a good point to get. It keeps the unbeaten run going. The goal we let in was the first we conceded all season so we're happy with how we've started."
Posted: 5:30 pm April 4, 2014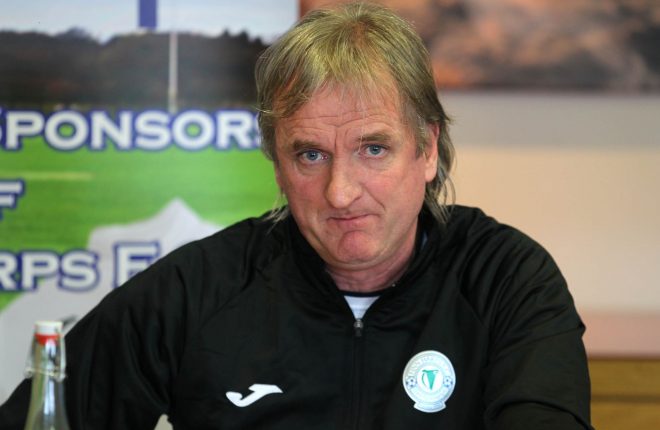 Harps will travel to Cork and back on the one day.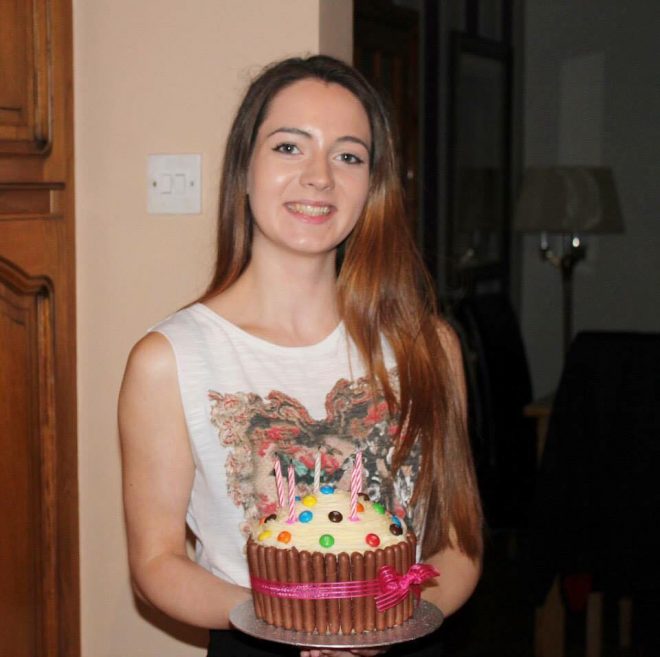 The event starts at 2pm at the shopping centre car park beside McElhinney's in Ballybofey.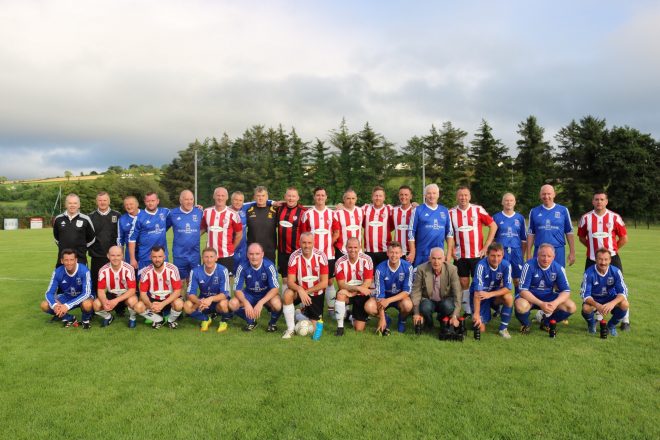 'Busty' would have enjoyed the craic while no doubt he would also have approved of the 'ground' football on...