BY CHRIS MCNULTY AT FINN PARK
THE lights were off and there were very few at home when Ollie Horgan appeared in the wooden hut at the rear of the stand at Finn Park, where the post-match media briefings are now held.
The Finn Harps manager was pleased with the manner in which his side battled back, with ten men for 47 minutes, to get a draw thanks to Ruairi Keating's 85th-minute penalty, after Killian Cantwell had opened the scoring for Wexford Youths twenty minutes previously.
The night's biggest talking points had Keith Cowan as the centrepiece. The Harps defender had a goal scotched off for an infringement in the first half, towards the end of which he was sent off for his part in an altercation with Danny Furlong. Cowan did have his hands raised, but it was the theatrical reaction of Furlong that had Horgan's blood rising the temperature.
Referee Ben Connolly felt Finn Park's wrath at the interval and again at the end of the match, the official not having given any sanction to Furlong.
"I don't think anyone came out of it with any favours," Horgan diplomatically said. The assessment from Horgan was honest, as it generally is with the former Fanad United manager.
"Keith did raise his hands and he should know better. I spoke to him in there and he left us in a little bit of trouble. He's an experienced lad who was playing his best game of the season.
"I think there was a little bit of drama from Danny Furlong. He threw himself to the ground.
"I know Danny. He's a good lad. If one of our lads had've done that I would be disappointed as well. I'm not condoning what Keith Cowan did in any manner. He let us down there and men had to dig us out. But at the same time it's a man's game."
Cowan had hit the back of the next for Harps, but his strike was ruled out by Connolly, who deemed the defender to have been climbing over Cantwell.
Horgan said: "For the disallowed goal, I felt Keith Cowan jumped with his hands down but then again that's from me at the halfway line in the dugout. You know, the referee had a clearer view and gave a free out.
"If we had've broken them down at that stage I felt we might've gone on and won it. I'd say it was probably our best half of football this season so far. That was a difficult decision and the sending off was a more difficult decision."
With the full compliment Harps would have been confident of getting back to winning ways. As it panned out, Horgan was 'happy enough' to be heading back onto Navenny Street unbeaten.
He said: "It was frustrating enough but at the same time we've got something out of it and we're happy enough. We responded to going a goal down – albeit with 10 men – and showed a bit of character.
"Look, we got away with it. Let's put it that way. Mind you, up to the sending off we might've been looking at all three points.
"We were strong, dealt with their aerial threat quite well, we had a goal disallowed. We'd two or three chances. The sending off changed the game completely."
With Harps trailing through Cantwell's goal, they had to go for broke. Caoimhin Bonner was introduced for his debut and the masked Sean McCarron was thrown on as Horgan sought salvation.
The Harps boss said: "I was disappointed with their goal as I felt there was a handball in the lead-up from young Ryan Delaney, the left back. We knew the danger that Killian Cantwell possessed but didn't pick him up.
"We rectified it late, though. We made switches when we were 1-0 down and it's easy to do that then. We sat in at the start of the second half and tried to hit them on the break. We didn't get men up to support Ruairi Keating and it wasn't working. We were giving the ball back to them.
"We went three at the back and, look, it worked tonight. But on another night we could easily have conceded a second. Then we'd be saying it was a terrible change."
Horgan admitted that the discipline is something he'll assess, after Cowan became the third player in as many weeks to obtain a ban.
Their next assignment takes them to the Midlands on Saturday night, for an assignment against Longford Town, a game that brings to a close the opening quarter of the League season.
Horgan said: "Look, the positives – in the first 40 minutes we played the best football we had all season and if we build on that, who knows? But we've Longford next week and they're the top team in the league. They've the top budget and top players and it'll be a different battle altogether. They've quality.
"Every game is a battle. If we can stay in every game right up till the final whistle then I'd be happy. They don't get any easier. There's no game you can take for granted. It's hard going at times. The little lack of discipline takes its toll but hopefully we'll stop that.
"But with a man down and then a goal down we'd have taken a draw for sure."
Posted: 3:00 pm April 14, 2014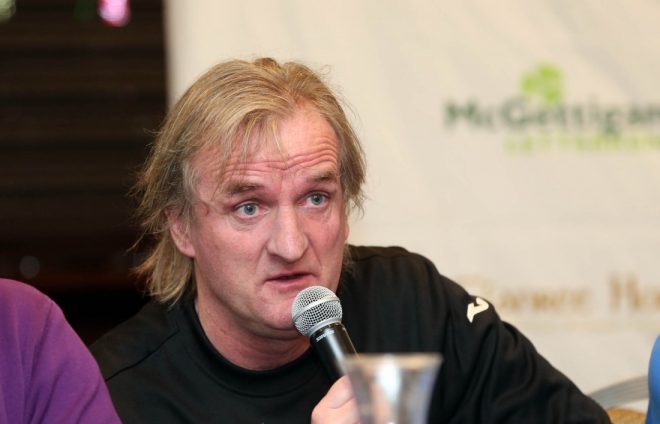 With the summer transfer window opening this Sunday, July 1, the Harps boss is instead content to spend every...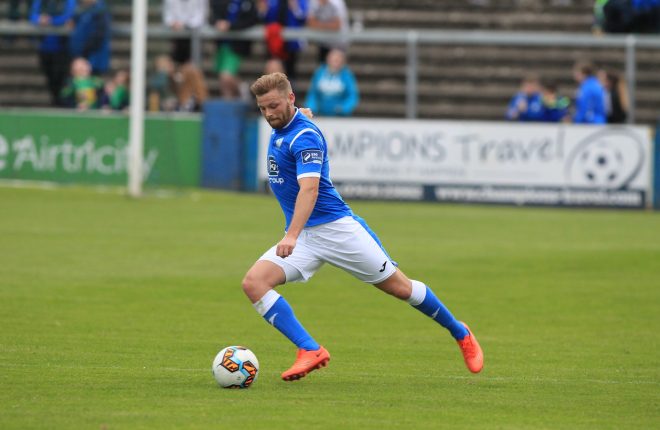 Cobh made the long journey home with the three points.