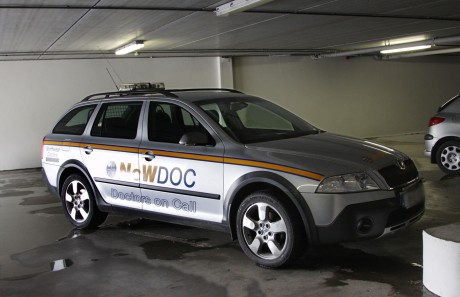 By Harry Walsh
NoWDOC has withdrawn controversial new operating procedures which would have seen doctors only attending emergencies when called by the ambulance service and not the public.
The new procedures for the management of emergency calls at the out of hour's family GP service had been due to come into effect on Monday.
In a statement issued this morning, The HSE said that NowDoc and the National Ambulance service is currently agreeing future arrangements for contact between the services.
"Discussions on protocols between the two organisations have not been finalised and services remain as normal at this time," the statement read.
"The NoWDOC service is an out of hour's family GP service, which is a partnership arrangement between the HSE and the GPs in the North West area. NoWDOC has recently become a member of Caredoc and services continue to be available to the public as normal. The National Ambulance Service is also available at all times to the public; in an emergency a member of the public can call 999/112 and an emergency response will be provided.
"Where a life threatening emergency call is received by NoWDOC, the call will be passed immediately to the National Ambulance Service. Facilities are in place in the NoWDOC call centre to allow such calls to be put through to the ambulance service."
Posted: 12:19 pm April 2, 2014