DONEGAL musicians to take centre stage again as Walled City Tattoo on Ebrington Square in Derry returns with another unforgettable show from August 27 to 30.
A group of musicians from the county will take centre stage at The Walled City Tattoo which returns to Northern Ireland this summer and was officially launched last week.
North West supergroup Sontas will once again be the house band for the Walled City Tattoo which promises another four nights of unforgettable, truly multi-cultural entertainment.
Sontas create new and exciting fusion of Irish and Scottish music by a band that takes traditional music and puts their own contemporary stamp on it.
With musicians from counties Derry, Donegal, and Tyrone, Sontas have been labelled as the 'North West Super Group, that bring a fresh brand of Trad to new a audience'.
The group has created a sound and visual spectacle that is both technically impressive and hugely entertaining and have performed all over the world.
The outdoor spectacle, which was one of the highlights of the 2013 UK City of Culture, will comprise a 500 strong cast of local, national and international performers.
The production will entertain and delight up to 15,000 people in Northern Ireland's largest, bespoke ampitheatre when it returns to the city's Ebrington Square from 27th to 30th August.
Sontas Musical Director, Letterkenny-based Donegal town man Michael Gillespie and plays bass in the group, said they were overwhelmed to be asked to return as the house band of The Walled City Tattoo 2014.
"We are very excited to be able to get the chance to perform newly composed material to such a huge crowd and look forward to performing with the other 200 fantastic musicians who we will share the arena with."
 
Joining Michael on stage is vocalist Zara Montgomery and George Henderson, both from Donegal Town, and Karol Harvey and Denise Graham from Letterkenny.
The 200 Walled City Tattoo dancers have been recruited from the Highland, Irish and contemporary dance worlds from all across Northern Ireland and will be joined by North West super group Sontas who will provide the musical back drop to the show.
Two of the city's oldest bands, Britannia Concert Band and Hamilton Flute Band will share the stage with the Paris Fire Brigade Band who will show off their unique take on Tattoo entertainment, combining their precise marching skills with some more modern dance moves.
Posted: 11:03 am April 17, 2014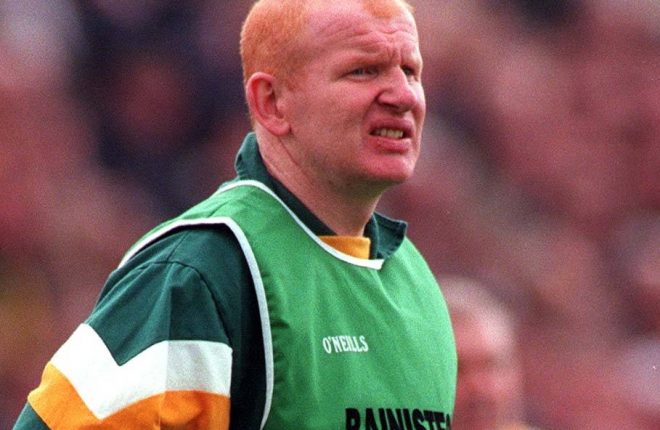 There are two big games down for decision in Derry.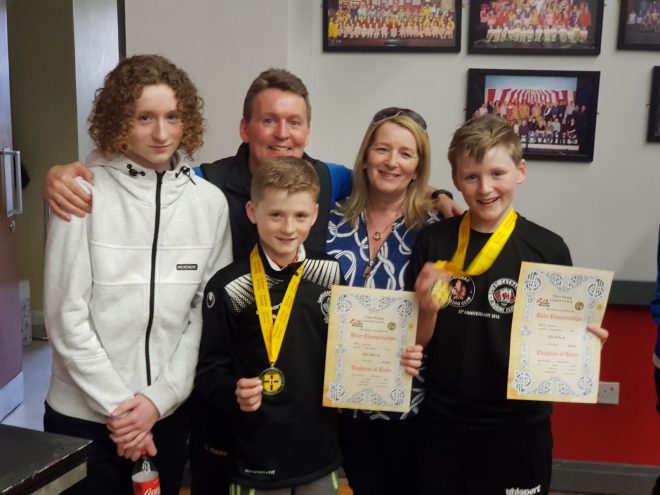 Seán Brady Devenney (11) and older brother Cathaír (12) from Corgary, Ballybofey, now progress to the All-Ireland finals in...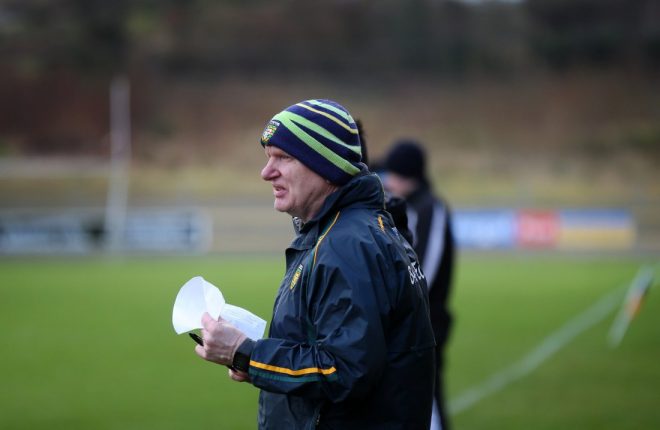 Donegal will face Cavan in the Preliminary Round