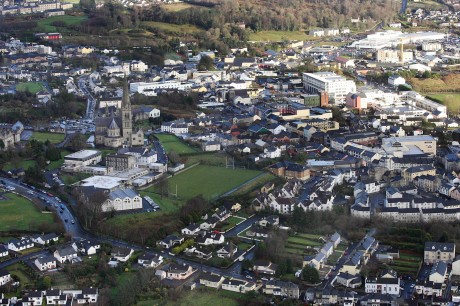 After a recent meeting with Letterkenny Town Council elected members and staff, Letterkenny Chamber of Commerce welcomed and were delighted to gain the unanimous support of and financial commitment towards the formation of a Town Team and the recruitment of a Town Centre Manager.
During the presentation it was recognised that 1 in 6 properties in the traditional Town Centre are currently empty and that it is important to initiate a project to fill these and to re-vitalise the area.
As discussed at the presentation lead by Mark Bundschu "If one or two more retailers open, confidence will grow. If one or two more close, confidence could plummet and we are all interested in revitalising our town". He went on to say that "early discussions regarding the idea of forming a Town Team has been well received among the retail community in the traditional town centre area with everyone recognising that if we improve the product we will attract increased footfall."
The need for re-juvenation of Town Centres isn't just a local problem. In the UK the Prime Minister appointed Mary Portas, The Queen of Shops to look at how to solve this problem with very practical initiatives being adopted. Here Retail Excellence Ireland has been at the forefront in creating solutions with pilot projects up and running in Limerick and Carlow.
There are many reasons why Town Centres are suffering at present including accessibility, out of town shopping centres, car parking charges and enforcement and of course Ecommerce competition. Not one of these factors stand out alone but combined they are creating pressure and in addition the mixed landlord base makes focussed action even more difficult.
The Town Council have vowed to work with all stakeholders in Letterkenny Town Centre and has agreed to match any funding raised privately.
The first stage of the process will be to form a Town Team from representatives of the Council, Retailers, Hospitality, Vintners, Tourism, the Gardai and major employers in the Town. This body will elect a Chairman and very importantly hire a Town Centre Manager with a commercial focus who will work deliver on the initiative in 3 phases:
Phase 1: Retail and Hospitality Investment
One of the first steps it to preparing an investment prospectus for the Town Centre, detailing the Properties available, the opportunity, and the deficiencies in the current mix of retail. This prospectus will act as a tool in the active recruitment of new tenants who will complement the existing retail offering.
Phase 2: Citizen Engagement
One of the key components of the initiative is getting the people of Letterkenny involved through opting-in to receive information about activities and offers in the Town Centre. There will be a Web-site and Facebook Page detailing what is happening in the Town and flyers will also be produced for hotels to give out to visitors.
Phase 3: Making the Town Centre a more Attractive place to Visit
This will involve working with groups such as Tidy Towns and Council staff to ensure the Town Centre is well maintained and also having all stakeholders working together to ensure people feel safe and enjoy their experience when they visit the Town Centre
Gerard Grant, Letterkenny Chamber President who has supported this initiative from the beginning says " This initiative will act as a mechanism to really work together to revitalise the town centre. In particular the Town Centre Manager will be focused on ensuring the retail mix is optimised by taking a close look at the existing businesses and targeting retailers that can fill the gap. The support of the Council in bringing it to this stage has been vital and now we are seeking the support from retailers and others to ensure we maximise the funding opportunity."
SEE FRIDAY'S DONEGAL NEWS FOR MORE
Posted: 2:23 pm April 30, 2014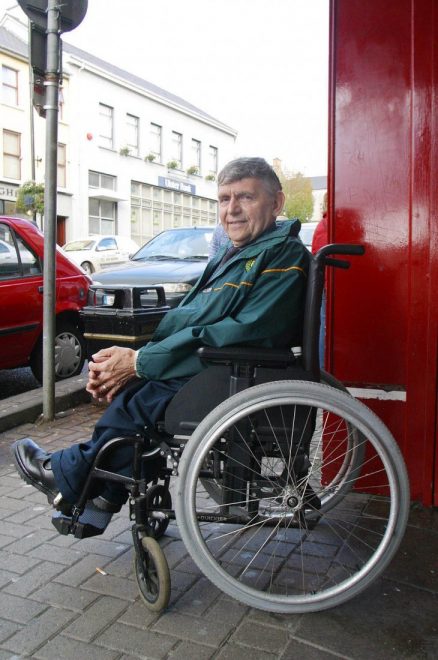 John never received any medals or awards for his contribution to sport but he received many testimonials from people...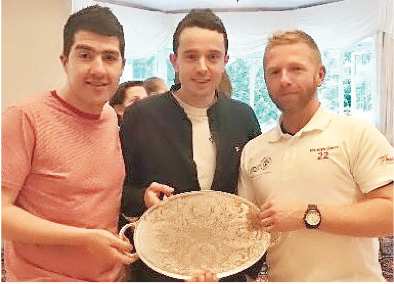 Derek Walker & Christopher Molloy pictured with Kieran Duey of Nancy's Barn Ballyliffin & newly crowned World seafood chowder...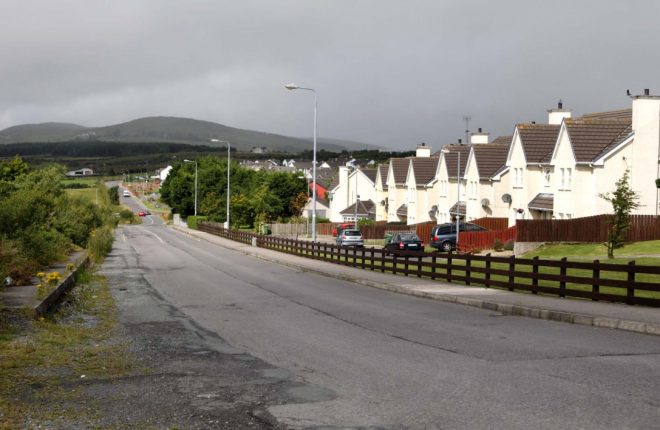 RESIDENTS were left terrified and in a state of shock following an explosion that happened in the Glencar area...