BY LAURA BRENNAN
Filmmaker Aoife Kelly, from Killygordon is delighted after finding out Breathe In a short film she produced has been selected by Aer Lingus to be screened on all their transatlantic flights for their June-July schedule this summer.
The 23 year old who is a graduate from The National Film School (NFS) in Dun Laoghaire has many film titles under her belt, with 'Breathe In' being a grad film collaboration she produced in 2012. It has since gone on to win many awards nationally and abroad and has also been gaining a lot of praise with international film festival audiences.
"Breathe In was directed and written by a friend of mine Kate Dolan, I studied with her at the NFS and we'd made a couple of smaller shorts together before and found that creatively we worked really well with each other so we always knew in our fourth and final year we wanted to make a grad film together.
"With Breathe In Kate wrote about her own experiences as a child and it was based on the kind of innocence and naivety children have whenever their faced with something that they've never come across before.The film sort of plays on that whole childhood innocence of not fully understanding situations the way adults would."
Breathe In is a film about grief and a child that is faced with grief for the first time and how that really confuses the child and their totally conflicted because they don't really know how to deal with it. The story is about a nine year old girl called Grace, who's best friend dies after an asthma attack and she believes that its her fault because her friends inhaler was in her school bag at the time.
"Of course it wasn't Graces fault but that's kind of what the whole films about, it explores that type of childhood innocence and confliction," said Aoife.
"It's definitely a film I'm really proud of. We shot it on a six day shoot in Dublin, then it took about three months to complete post production and then once we had that finished straight away we started submitting it to film festivals.
"It got into The Galway Film Fleadh, then Cork, Kerry and a couple of other Irish film festivals and then it started getting screened and selected for a couple of film festivals abroad."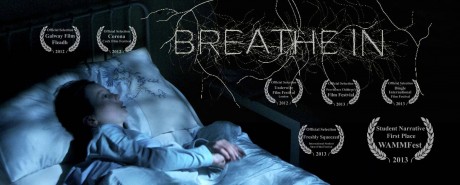 Breathe In was one of 25 films selected for the Freshly Squeezed International Student Short Film Festival in 2013 and then the International Children's Film Festival picked it up too.
"We were getting such a good response to the film and fantastic feedback. It was nominated for several awards including a great film festival in London called Underwire which celebrates short films made by female filmmakers and our director Kate Dolan actually ended up being nominated for the British Film Institute Future Director award along with our composer Mariah Wester who had composed Breathe In from California and was nominated for and won their Best Cinematography award," said Aoife.
All the awards appraisal, nominations and international screenings have definitely put a few eyes on the film for the upcoming Killygordon film maker, with broadcasters RTÉ now said to be showing some interest too. With regards to how Breathe In came to be selected by Aer Lingus, Aoife describes how;
"We had heard that Inflight Dublin who provide inflight entertainment content to airlines worldwide, were looking for short film submissions so we applied and then amazingly we got selected and we were delighted. So now Breathe In is now going to be screened on all Aer Lingus transatlantic flights for June and July of this year which is pretty awesome and we are so happy about that!"
When questioned about experimenting with new media platforms and the impact of advancements in technology changing the film industry Aoife agrees that yes;
"It's currently a whole new era of film making as audiences are constantly changing, they want to see different things nowadays and they want to access it differently whether that be on their phone or via laptop and tablets or on a plane journey and they don't want to pay what they used to pay anymore
"Nowadays it's all about exploring how you can get your films to your audiences but you really need to know who your audience is first, especially when your working with shoe string budgets you could easily invest money into the wrong platfrom and then the right audience isn't seeing it and so on.
"The film industry is so rapidly changing especially with distribution everything is changing so quickly you need to be really interested in it yourself so you can keep up with what is going on.
"An example of what I mean with new media distribution would be one of my films Lunar which is another grad film that I did, that film is currently available on an app called iFlicks, so there is loads of types of platforms out there that will take short films it's just about using them correctly.
"I don't think online access to films limits you because there is so many platforms out there and there is nothing from stopping you as a creative person from setting up a new app if you see their is a little niche or gap in the market, there is so much creativity out there to sustain the survival of experimenting with what new media and technologies has to offer.
"So with a film like this Breathe In, we entered it into a lot of children's film festivals that celebrate films either about children or by children and so that was a niche market that we could get into and like that things like international broadcasters that want short films . It is definitely all about knowing who your audience is and you do have to put a huge amount of research into your festival strategy but also your sales strategy".
So it would appear to be a good film maker it is all about insight, research and knowing how to reach your audience and of course being a good story teller, which is something Aoife reckons definitely comes naturally to Donegal people as she talks about her experiences of shooting in Donegal and the homegrown influences she finds that inspires her work.
"For me coming home to Donegal would always give me those perfect moments to just relax and gather my thoughts away from the rush of the city, while I'm back even when I'm just travelling around the countryside you can't help but be inspired. For my grad film Bean Sí it was based in 1930s rural Ireland and because I was the producer I straight away told my crew "guys were filming in Donegal" it had to be done because the landscapes are so beautiful and because I'd already shot here before back in 2009 for a film called Faraway Hills.
"I also knew how helpful the people are here in Donegal and thats definitely a difference you'll find when your shooting a film in Dublin compared to locating it in Donegal when your on a shoe string budget and you've barely any resources it can be quite frustrating in the bigger cities as they are so used to people coming looking for help for these kind of things their less reluctant to help out whereas I find when you come here to Donegal and you tell somebody your making a film it is a bit newer to them and I just find that the local people are so helpful.
"I've shot quite a few films in Donegal and while I was at college I took a crew of about 30 people here to shoot Faraway Hills' in 2009 and then again in 2012 one of my grad films Bean Sí which we've literally just finishing post production on at the moment and should be released later this summer.
"When I was filming Bean Sí which we shot up and around Carrick and Killybegs and also around Ballybofey, Stranorlar and the Glenties area. I found even people I didn't know were just so welcoming, I remember we needed a field that had an old stone wall and so anyway we found the perfect place to film and we were trying to figure out who owned the field and I was like ah sure I'll just call into this house here it wasn't too far away from the field and the people were just so nice, they invited us in for tea, they wanted to know what we were doing and they were so enthusiastic."
Aoife laughs as she remembers how, "this lovely Donegal family gave us the location for free and they even offered to get their tractors to help move things and you just wouldn't find that in many places and I think that is something that I always appreciate and admire how the generosity of people in Donegal really helped two of my films right through to the end it just wouldn't of been possible without that."
Aoife attended St. Columbas's College in Stranorlar before attending The National Film School in Dun Laoghaire in 2008 after her leaving certificate,
"when I was in school I was always more into the creative classes, I was into fine art drawing, sketching, music and then I also found my love of computers which kind of took me into graphic designs and more digital based art and while I was filling out the CAO I decided why not film?
"I always knew I had the interest there and that film was what I wanted to do I just didn't really know what it was in film, because there's so many different job roles that you can have and there is so many different areas within film, TV or radio.
So I went to The National Film School at IADT in Dun Laoghaire which was a portfolio based application and I got into that and straight away I just kind of fell into producing, it was one of the fist days and we were all put in a little group and given the most basic exercise to do and straight away I was there writing a schedule, trying to organise it and just kind of automatically fitted into that kind of role within the class."
Aoife is currently developing a new short film that has been shortlisted and been awarded funding from Filmbase the RTÉ short films scheme and has lots more exciting projects in the works.
Watch the full version of Breathe In on Vimeo http://vimeo.com/44275780
Posted: 12:02 pm April 7, 2014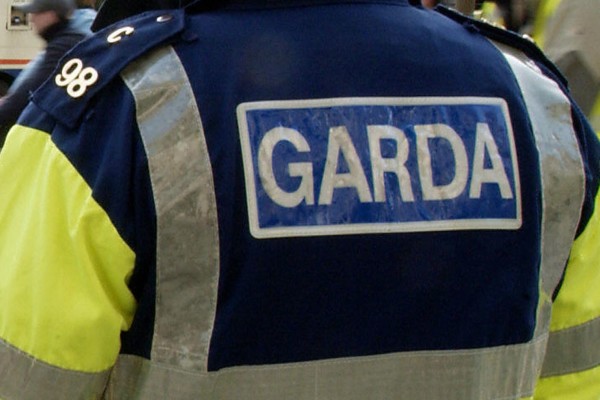 Significant damage was caused to a rural, family-run business in Killygordon after two men broke into the premises...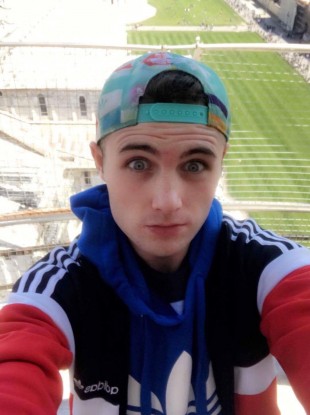 THE communities of Crossroads and Killygordon will unite in grief with the Crawford family at a special Mass in...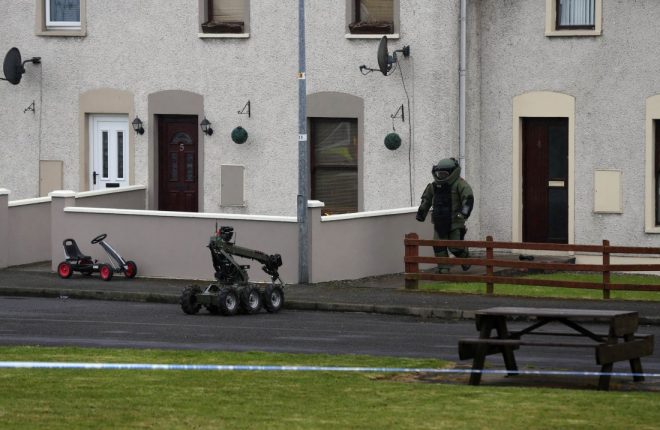 A local Councillor has said that negative headlines about a Killygordon housing estate are not reflective of the good...