BY CHRIS MCNULTY
FINN Harps captain Kevin McHugh is to have a scan in Dublin on Friday to determine the extent of the hamstring injury that has prevented him from playing since the opening game of the season.
McHugh's recovery has not been as swift as had initially been hoped and now the striker will undergo a scan in Santry's Sports Surgery Clinic to examine the seriousness of the problem.
While the 34-year-old Killea man has been able to do light training he has not been able for a full part since playing 89 minutes of the first game of the campaign against Waterford United on March 7.
"It's head-wrecking," was the Harps manager, Ollie Horgan's assessment of the absence of McHugh, a player who is fifth in the all-time list of League of Ireland goalscorers.
"The original diagnosis was that it was a hamstring injury, but he hasn't played at all now since the first game of the season.
"He's going to see a specialist on Friday, so hopefully we'll get a true reading of where he's at after that. There is no guarantee that we'll have him the following week either. We're really just waiting and seeing at this stage."
McHugh will definitely be absent for Saturday's visit to the City Calling Stadium for a game against Longford Town that draws to an end the first quarter of the season for Horgan's team.
Harps are also plotting for the trip to the midlands without suspended duo Josh Mailey and Keith Cowan. Mailey had been expected to return having served a ban in last Friday's one-all draw against Wexford Youths at Finn Park.
Following his red card in the late stages of the 2-0 defeat to Shelbourne a fortnight ago, the Letterkenny man has been given an additional one-game suspension, which he will serve this weekend.
"The referee's report didn't do him many favours," Horgan explained.
Cowan will serve an automatic suspension on Saturday having been sent off in the closing moments of the first half against Wexford. Cowan was red carded following a clash with Danny Furlong. Irate at the theatric reaction of Purcell, Horgan had no qualms with the dismissal of Cowan, who also had a 'goal' disallowed.
"The sending off changed the complexion of the game totally," Horgan said.
"We had chances early in the game. I was happy with how we were playing up to that. For forty minutes we played well, we played some good football and we were very committed.
"I didn't see any infringement for the 'goal' Keith got. It was difficult after the sending off, but credit to the players the way the dug in and got a draw out of it."
Ruairi Keating's 85th minute penalty secured a point after Killian Cantwell headed Wexford into the lead with a goal that had Horgan – who has attempted to install a sound defensive-base at Finn Park – puffing his cheeks in frustration.
He said: "I addressed the goal at training. Killian Cantwell was picked up initially, but he lost his marker too easily. There would have been a question mark over a few players for their goal actually. It was poor defending."
With Cowan absent this weekend, Horgan will be forced into making at least one change to his team. While he has the option of starting Caoimhin Bonner in Cowan's place, the more likely scenario seems to be a return to a 4-4-2 formation with James Doherty, Packie Mailey, Damien McNulty and Ciaran Coll across the back.
Bonner's clearance from the FAI was processed last week and the ex-Derry City and Kilmarnock player made his debut during the second half.
Bonner played 90 minutes for the Harps Reserves in their 2-0 win over Fanad United on Sunday in the Ulster Senior League.
Horgan said: "Caoimhin hasn't had much time and it was a long while since he played before he came on last week. We do have a couple of options and there are a few things I could do in there."
Last week also saw Horgan herald the return to his squad of Sean McCarron, who also played the last sixteen minutes of the game, albeit with a protective face mask to shield a broken cheekbone. Between them, McHugh and McCarron hit twenty-one goals in 2013. Without them for the last month, Horgan is looking forward to having to call on the totemic duo again.
McCarron, he confirmed, will play some part this weekend, while Paul McVeigh is also expected to be included having missed last week because of a virus.
He said: "Sean missed a month of proper training, but he's back in contention again as he proved last week.
"It is a boost. He has a while to go, but especially with Kevin out, it's good to see him back playing.
"Sean basically took no part in the first quarter of the season you could say. He could be like a new player; the same with Kevin McHugh. We haven't done too badly without them."
Tony Cousins' Longford have yet to hit the high notes and they fell to a surprise 2-1 defeat at Tallaght to Shamrock Rovers B on Sunday. Horgan is of the opinion that Longford are the side to beat in the First Division. The second-placed team from 2013, Longford lost their way in the home straight as Athlone Town pipped them to promotion and Bray Wanderers came out on top in the promotion/relegation play-off.
Horgan said: "I view Longford as the best team in the Division. They have all been big tests, but Longford's squad, in my view,  is by far and away the strongest in this Division. I saw them recently against Waterford and the subs they didn't use that night was criminal. Longford don't have kids in their squad, they have very experienced players. I would be very surprised if, after twenty games, Longford aren't top of the table.
"Panel-wise, they have some serious stuff: Stephen Rice and Pat Sullivan played in the Europa League for Shamrock Rovers; Pat Flynn also won the Premier Division with Rovers. I feel that Longford have improved since last season. They will be looking to really kick on to get promotion. They were already strong with what they had."
Flynn is suspended this week for Town in a game that will be Harps' seventh League game of the season, bringing to an end the first series of fixtures.
New manager Horgan has not seemed out of place in these environs yet and has been encouraged by much of what he's witnessed.
He said: "It has been ok as regards the players' commitment and we've got a fair bit out of them.
"Defensively we have been fairly strong, but we have been a little bit limited in creativity. We have battled and made life difficult for the opposition. That is what we've been aiming to do so, from that point of view, I suppose it has been good. We'll work hard and make games difficult for whoever we come up against."
Posted: 8:30 am April 18, 2014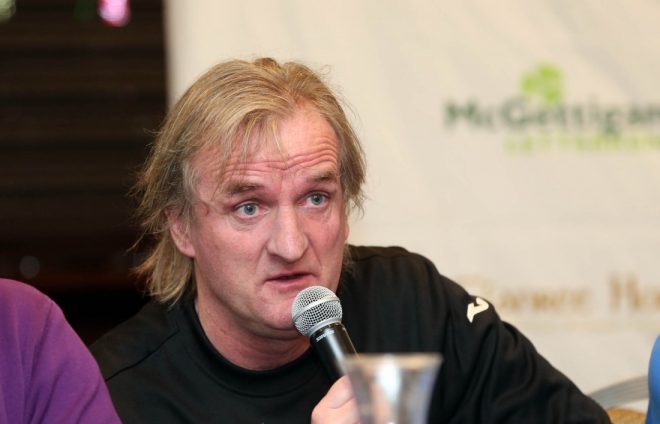 With the summer transfer window opening this Sunday, July 1, the Harps boss is instead content to spend every...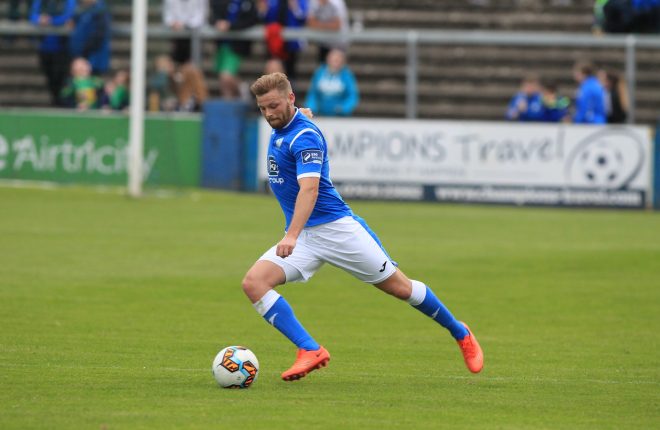 Cobh made the long journey home with the three points.