A EUROPEAN Parliament committee has asked the Irish Government to clarify why the Donegal Byrne family 'Lost at Sea' case was not treated with more equity and fairness, "Jim Higgins MEP confirmed today.
"In an official letter to the Minister Simon Coveney, the high-ranking Committee on Petitions has asked for clarification as to why the Byrne family "was not treated with more equity and fairness".
It follows last month's petition by Mr Higgins and Danny Byrne before the Parliament's Petitions Committee requesting that the Irish government compensates the Donegal family, according to recommendations by the then Irish Ombudsman, Emily O' Reilly.
Following the Brussels hearing, the committee declared that the Irish government "must find a solution" for the Byrne family who have yet to receive justice or compensation for the maladministration of the scheme.
In a letter to Minister Coveney, committee Chairperson Erminia Mazzoni MEP asks why "so few eligible families did in fact benefit from the scheme which was, after all specifically designed to assist them".
"Importantly, the Committee has now formally asked the Irish government to conduct a full review of the case relating to the Byrne family so that they may obtain justice," Mr Higgins said.
The Midlands North West MEP explained the background to the tragedy: "The Byrne family sought, but were wrongfully refused, assistance from the Lost at Sea Scheme in 2001, after their father (Francis, 40), brother (Jimmy, 16) and three crew members were lost when their boat the Skifjord struck a reef off Burtonport and sank on October 31, 1981.
"In 2009, the then Ombudsman, Emily O'Reilly, published a scathing attack on the then Government's Lost at Sea Scheme. Among her findings she highlighted several oddities of the scheme – the fact that it only actively took in applications for six months, the selective advertisement of the scheme and that 75% of the compensation went to two constituents of Fianna Fáil's Frank Fahey TD – who created the scheme."
The Fine Gael MEP who has been seeking justice for the Byrne family since 2004 highlighted the Ombudsman's recommendation that €245,570 be granted to the Byrne family – compensation which is still outstanding.
Mr Higgins added that he will not give up the campaign for justice for the Byrne family until they receive the compensation owed to them.
Posted: 9:50 am April 1, 2014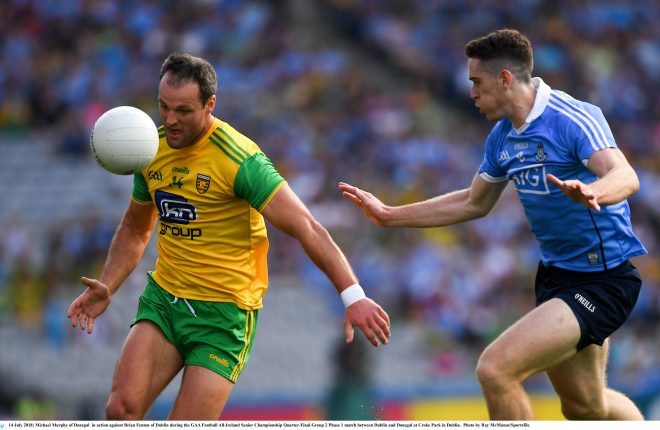 Dublin too strong in Croker.