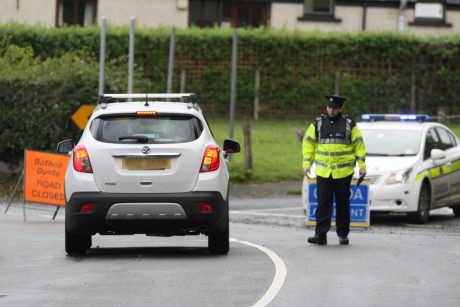 By Kate Heaney
GARDAI are investigating the events surrounding the seizure of a Northern Ireland registered car in Buncrana last week during which a woman, who is five months pregnant, claimed she was "rammed" by Customs officers.
A spokesperson for the Revenue Commissioners confirmed an investigation is underway after a controversial two-day checkpoint in the east and north of the county resulted in 39 cars being seized.
The VRT checkpoints, which ended on Friday, March 28, targeted the Lifford, Raphoe, Ballybofey, Burt, Burnfoot, Bridgend, Buncrana and Carndonagh areas.
According to the spokesperson, a total of 39 vehicles were seized, nine VRT warnings were issued and six vehicles were found to be using illegal diesel.
"Approximately 350 vehicles were challenged during the operation," the spokesperson said.
Since the VRT operation ended, threats were posted on the 'Abolish VRT' Facebook site, threatening violence against Customs officers.
The threats centred around claims that Customs officials "rammed" a car driven by a woman who was five-months pregnant, during an incident in Buncrana.
However, the Revenue spokesperson said "That claim is not true" before adding they are aware of the threats being made and "will take the necessary action to address the situation."
"I understand that this matter (seizure of the woman's car) is under investigation by the Gardaí," the spokesperson added.
Posts on the Facebook anti-VRT campaign, which has more than 9,000 subscribers, refers cruelly to Customs officers.
The threats included comments such as "follow them (Customs officials) home with balaclavas" and "get the Provos to them" while another post read "run them all down."
The 'Abolish VRT' Facebook page could not be accessed on Friday afternoon. However, a new one was set up a short-time later.
County Donegal would appear to have the one of the highest rates of non-compliance with VRT regulations in the country.
The spokesperson said they observe a lot of non-compliance here compared with other counties.
The spokesperson added that the Revenue has an obligation to ensure that legislation, as laid down by the Oireachtas, is adhered to and that the law is enforced.
"The rules regarding VRT are quite clear. When a State (Republic of Ireland) resident acquires a vehicle on which Vehicle Registration Tax has not been paid, the VRT due must be paid at a designated NCT centre within 30 days. Failure to do so can result in the seizure of the vehicle."
"It will act consistently and fairly in ensuring that the law relating to VRT is complied with. VRT checkpoints are carried out nationwide and are an integral part of Revenue's strategy for ensuring compliance with VRT legislation through public visibility but also the detection of people who are not adhering to the law."
Posted: 2:06 pm April 7, 2014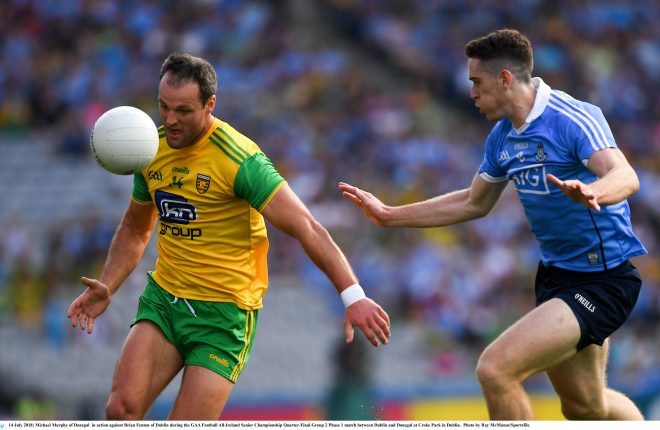 Dublin too strong in Croker.