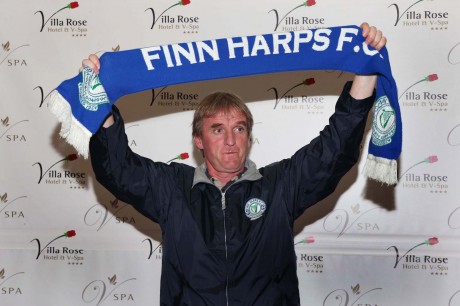 KEVIN McHugh will be assessed by Finn Harps early this week, with a view to the Killea man playing on Friday night when Ollie Horgan's side take on Wexford Youths at Finn Park (kick-off 8pm).
McHugh has not played since the opening night of the season owing to an ongoing hamstring problem, but the 34-year old striker could making his return this week. McHugh was touch-and-go for Friday's clash with Shelbourne at Tolka Park, but didn't make it.
Horgan was forced to line up with a makeshift attack in Dublin with Ruairi Keating's suspension causing difficulty with McHugh and Sean McCarron injured. Keating will be available again this week, but Josh Mailey's red card means he will be suspended for Wexford's visit.
Although beaten by Shels to relinquish top spot, Horgan was not unduly concerned on the night.
"I felt that we were a lot better in the second half," he said.
"We had a lot of set pieces. We couldn't break them down. Eventually Shelbourne broke when we pushed and got a penalty with the last kick of the game. Overall I have no complaints about the result. We gave all that we had and came up a little short.
"We sat back a little and let Shelbourne have the ball to a certain extent and tried to counter-attack. It worked quite well. Unfortunately we couldn't break them down regardless of the amount of chances we had from dead-ball situations."
Mailey was sent off for a foul on Willo McDonagh. There didn't appear to have been much malice, but the referee, Andrew Mullally, thought otherwise and brandished red.
Horgan said: "I don't think that it affected the result. We were pushing at one-nil with a couple of minutes left.
"It was a bit harsh. Conditions were quite slippery with the drizzle. We felt it was a yellow card. But it didn't effect the result. They broke and scored a penalty a few minutes later. Had it have been earlier in the game we might have been more disappointed.
"Unfortunately it means that Josh will be missing for the big game against Wexford next week."
Gareth Coughlan netted from a free kick in the first half, while a late Keith Quinn penalty copper-fastened the win for the Reds.
Horgan did commend the battling qualities his side showed.
He said: "Every match is a battle as this one was. If we can compete in every game and be in the game up until the last minute, as we were in Shelbourne, I would be quite content to see where that would take us."
The defeat means Harps are not third in the table, just behind Shelbourne and this week's opponents, Wexford.
Horgan said: "With a bit of luck anything is possible, but we didn't have that bit of luck against Shelbourne. We a penalty kick and a lot of corner kicks that we didn't convert from. It will be very difficult. Realistically we were in a false position being top of the table a week ago. We weren't under any false pretences about where we would be.
"We don't have any targets, bar making it difficult for each team as they come along. We have twenty-three games left and if we can show the same commitment as we did in Shelbourne for those twenty-three, God knows where we'll be. That will be very difficult to get out of them every week."
Horgan expects his side to be put to the pin of their collar again this week.
He said: "Wexford will be a huge battle again. They have won their last three games. They are extremely well-organised and are a very fit side. It'll be every bit as tough as it was up in Tolka."
Posted: 3:00 pm April 7, 2014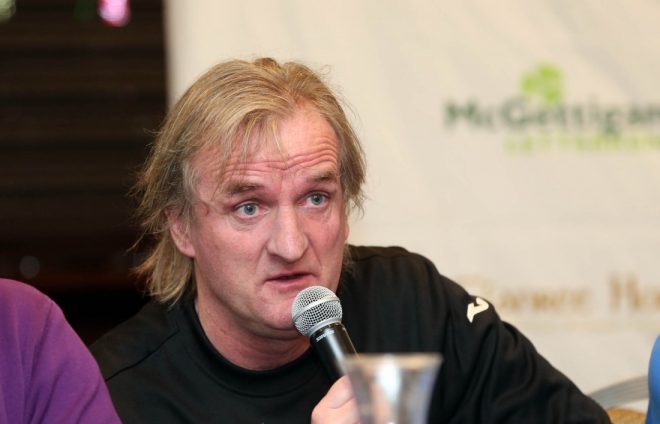 With the summer transfer window opening this Sunday, July 1, the Harps boss is instead content to spend every...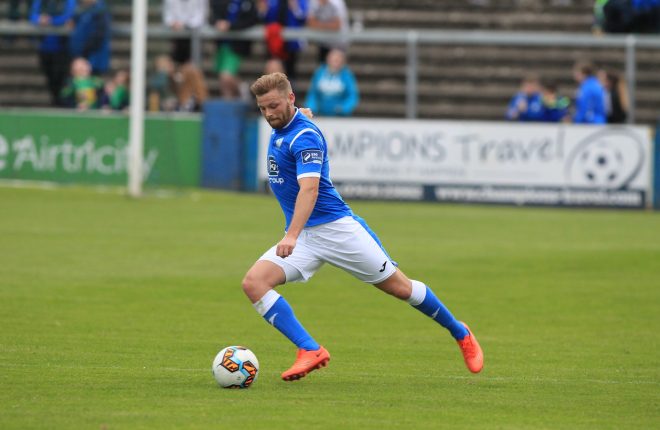 Cobh made the long journey home with the three points.
Ciaran O'Connor netted the winner.