NORTH west doctors will meet in the Abbey Hotel in Donegal town tonight to protest at the lack of consultation on the new GP contract and to highlight the 'crisis' taking place in general practice.
The meeting is the fifth in a series of meetings organised by GPs across the country to draw attention to the damage being done to patient care due to the lack of resources.
The GPs are also concerned about the new contract offered to treat children under the age of six.
The contract, they say, will create further problems in general practice and push GP's into an even deeper crisis, create waiting lists for the first time in general practice, discriminate against older and disabled people, and put an unacceptable "gag" on general practitioners.
It follows similar meetings in Cork, Limerick, Galway and Mayo which attracted 900 GPs in total and 31 members of the Oireachtas. Another meeting will be held in Dublin on Wednesday.
Nine Oireachtas members have confirmed their attendance at the Donegal meeting including Pearse Doherty (SF), Padraig MacLochlainn (SF), Michael Colreavy (SF), Joe McHugh, (FG) and Charlie McConalogue (FF).
Donegal GP, Dr Brendan Woods, will chair the meeting and GPs based in the north west, Dr Karena Hanly, Dr Vincent Brett and Dr Zach Johnson will give presentations on how the FEMPI cuts are causing hardship within their practices, and preventing them from offering a full range of services.
GPs are concerned that the cuts are having a negative impact on patients and that this issue is being ignored.
They say that patients are at risk because of cuts and that general practice – one of the most effective arms of the health service – is in danger of being destroyed because of a lack of resources.
Following the media attention given to plans by the Minister for Health to introduce Universal Health Care (UHI) this week, GPs say that it is much more important at the moment to focus on the health service as it is now, and particularly, providing services to patients at primary care level and ensuring that they receive those services.
Following huge attendances at the five previous meetings, a large turnout is expected in Donegal tonight in what has been described by chair Dr Brendan Woods as "an opportunity for us to express to our elected representatives the reality of what is going on in general practice and why they should be concerned."
Posted: 10:30 am April 7, 2014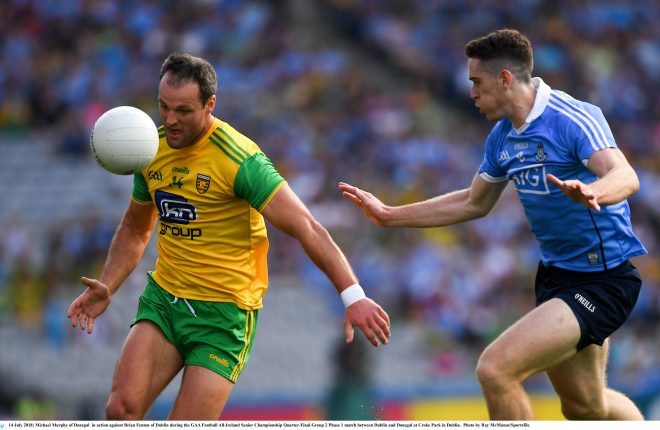 Dublin too strong in Croker.