LABOUR'S Local Election candidate, Christy Galligan, has welcomed news that 78 rural communities in Donegal, including Churchill and Termon, are to get access to high-quality broadband for the first time.
The villages are to be served by a new fibre-based connection announced by Minister for Communications, Pat Rabbitte, today (Friday). The fibre network will be rolled-out across 78 locations in Donegal, out of a total 1100 nationwide.
Mr Galligan said: "This is great news for homes, schools, businesses and community facilities in Donegal and it heralds a new era of faster telecommunications for rural Ireland.
"It represents a major investment in our county's broadband infrastructure, and make no mistake – it has happened because the Government has recognised the need to respond to growing consumer and business demand in these locations.
"Once there are fibre connections in these particular neighbourhoods, it opens up a range of opportunities for people in the surrounding areas to also access better broadband. By the State stretching fibre network to these 1100 villages, it makes it easier for telecom operators to deliver better services in other local communities.
"This major fibre roll-out to rural Ireland is a more ambitious programme than originally envisaged under the National Broadband Plan. It aims to guarantee that rural Ireland can enjoy similar quality broadband to urban Ireland.
"I warmly welcome the news today and I hope it significantly enhances the lives and livelihoods of local people affected by it."
List of local villages that will benefit: Altnapaste, Aran Island, Ballindrait, Ballyboe, Ballyhoorisky, Ballymacavany, Ballymaleel, Barnesmore, Bellanamore, Braade, Bridgetown, Brinlack, Carnboy, Carrick, Carrickfin, Carrowcannon, Carrowmenagh, Cashel Glebe, Castlebane, Church Hill, Church Town, Clooney, Commeen, Coolboy, Coolmore, Crannogeboy, Croagh, Crolly, Crossconnell, Culkeeny, Doagh, Doagh Beg, Doochary, Dore, Drumfree, Dunaff, Fanavolty, Fintown, Frosses, Glebe, Glen, Gleneely, Glenmaquin, Glentogher, Glenvar, Gortnalughoge, Gweedore, Inch, Inishtrahull, Kilgoly, Kilrean, Kincasslagh, Lag, Leabgarrow, Leckemy, Letterbarra, Liscooly, Maas, Magheradrumman, Maghery, Malin Beg, Meenaneary, Meenlaragh, Melmore, Milltown, Money Beg, Portnoo, Portsalon, Ray, Redcastle, Rinnafarset, Rosnakill, Rossbeg, Speenoge, Straleel, Tawny, Termon, Tory Island
Posted: 2:55 pm April 25, 2014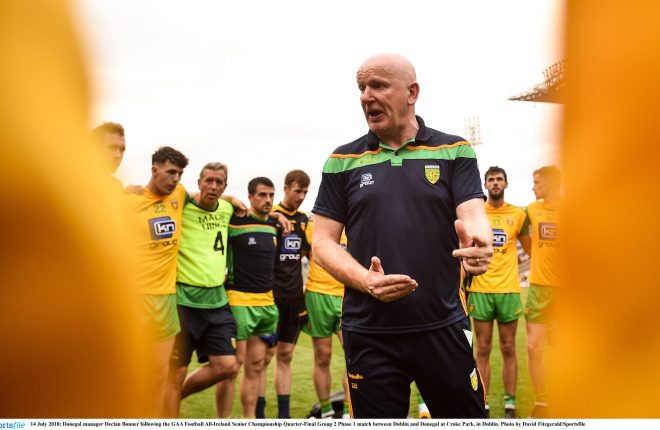 Donegal face Roscommon in Dr Hyde Park on Saturday at 5pm.