Trash N Fashion is a fun, glamorous, creative and innovative competition open to secondary school students. This competition is in its third year and it is once again calling on all secondary school students to get their recycle, reuse and re- thinking caps on and to turn old trash into wearable art.
Students develop their own theme to create a fashion masterpiece made solely from recycled materials.
Entries will then go head to head on the Trash N Fashion catwalk at a live competition at the North West Garden Show on Saturday, May 24. This is a fantastic opportunity for secondary school boys and girls to be extremely creative and make their own original fashion masterpiece. An event not to be missed.
The main sponsors for this year's show are Hegarty Ford dealership (Andrew Hegarty), Greene's shoes and Siobhan Boyle's Sculpt Studio. Other partners include REPAC, Environmental Plastics, Customer service Ireland and contributions for the goody bags from the Four Lanterns, Century Cinemas, Donegal Stationary, Magee's Pharmacy, McCullaghs Jewellery and Brian McCormick Sports.
New Up-cycling competition for 2014
New exciting up-cycling Trashing Fashion competition. Dig deep into your wardrobes and turn all of your old forgotten clothing into brand new wearable fashion pieces.
Take a 'before' photo then stitch, sew, embroider and paint to create your own personal style. You will then present your creation on the catwalk on the weekend of the North West Garden show, Saturday, May 24.
Accessorise
Accessories are the all-important finishing touches to any outfit and will always play an important role in the fashion world. Express your individuality through your creation in any medium, beading, and paint, whatever!
An accessory can be a bag, piece of jewellery, chunky bracelets, shoes or even luggage. Present/wear your creation on our catwalk on the weekend of The North West Garden Show Saturday, May 24.
Who should enter and why?
All competitions are open to all second level students, individuals or groups. Fantastic prizes for all category winners.
Rules, regulations and entry forms
For a full list of the rules and regulations and entry forms please log on to www.northwestgardenshow.ie. All entry forms can be received by e-mail or post on or before Thursday, May 1. e-mail: karengallinagh@gmail.com, Tel 0866043040, Address: Karen Murphy, school of speech, drama and communications, Ballylawn, Manorcunningham.
For more info visit www.northwestgardenshow.ie
Zara McDaid can be contacted on Facebook, search 'Zara Mc Daid Art', www.zaramcdaid-art.blogspot.ie or e-mail is zaramcdaid@hotmail.com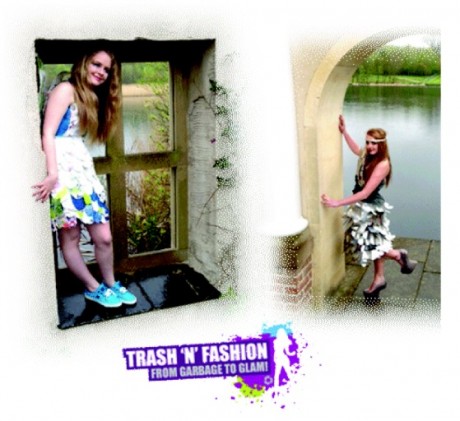 Posted: 5:20 pm April 8, 2014