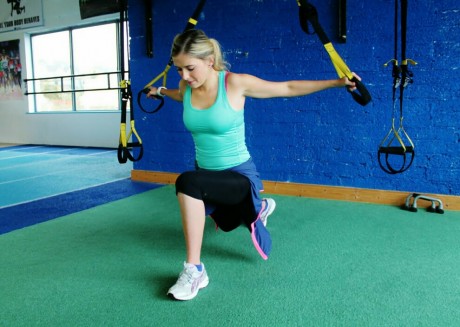 A YEAR ago Nikki Bradley was told by her consultant she would never walk unaided again. In her new column the Letterkenny woman brings you her inspiring story, tips on motivation and all things fitness. This week Nikki introduces herself.
I am delighted to be the newest member of the Donegal News team and I hope my column provides an informative, yet light-hearted view of all things fitness related.
I was born in Lucan, Co. Dublin but made Donegal my home 16 years ago. In June, 2013 I set up an awareness campaign called Fighting Fit For Ewing's with an aim to educate people about a rare form of bone cancer called Ewing's Sarcoma.
I was diagnosed with Ewing's in 2002 at the age of 16 after finding a lump on my pelvis. I am pleased to say I have been cancer free for the past ten years, but sometimes the aftermath of cancer can be much more damaging than the disease itself.
That was very much the case in my situation. I was left with chronic nerve and muscle damage, Lymphedema, a considerable leg length discrepancy, and a damaged spine.
I use fitness to promote my campaign as it is an area I am passionate about. In the ten years since my diagnosis I have had numerous operations, the most recent being two total right hip replacements which unfortunately were not successful.
I use crutches permanently now and thought my exercising days were over. That is until I changed my way of thinking. I realised that I could still keep active, I just had to think of different ways of doing this.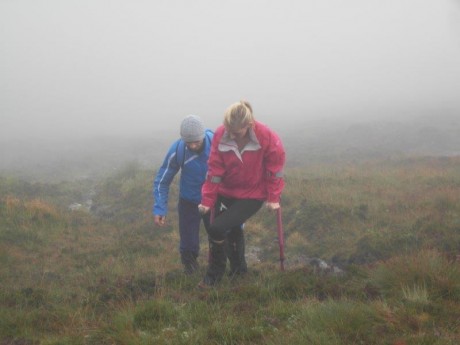 My trainer Michael Black, owner of Optimal Fitness in Letterkenny, and my physiotherapist, Lorraine Boyce, devised an exercise plan for me and I haven't looked back since. To keep things interesting we set monthly physical challenges for me. To date, I have kayaked in Gartan, rock-climbed on Cruit Island, dived with Mevagh Dive Centre and trekked up Muckish Mountain (which took six hours after we got lost!).
I am currently in training with Denis Ferry of Ferry's Garage to compete in a rally which will see me 'expertly' drive a Subaru Impreza. I am also learning to tell my story As Gaeilge for a current affairs programme on TG4. By the end of March I will be aiming to do a set of straight leg pull ups thanks to a challenge set by Neil Barrett of Crossfit LK.
Each month I encourage the public to set me a new challenge as I think having monthly goals is a great thing. The various activities I take part in keep me focused and heighten the profile of my campaign at the same time.
The message I wish to portray is that everyone can reach their full potential, regardless of what life may throw at you.
Last summer my consultant sat me down and told me that I would never walk unaided again. That news could and should have broken my heart. But it didn't.
It had the opposite affect on me. It was the news I needed to hear to allow me to finally accept my situation. I can honestly say my life has never been so active and fulfilling, and to think, cancer is at the root of all of this. If we change the way we think about certain things then there is no reason we cannot be exactly who we want to be.
In the coming weeks, I will be calling on all of you to challenge me and I will encourage you to take a leaf out of my book and challenge yourselves. Who knows where it could lead you.
Nikki Bradley is the founder of Fighting Fit For Ewing's, a campaign to promote awareness of Ewing's Sarcoma. Nikki is sponsored by All Sports in Donegal Town. Support her campaign by giving 'Fighting Fit For Ewing's' a LIKE on Facebook or follow her on Twitter @nikkibradley59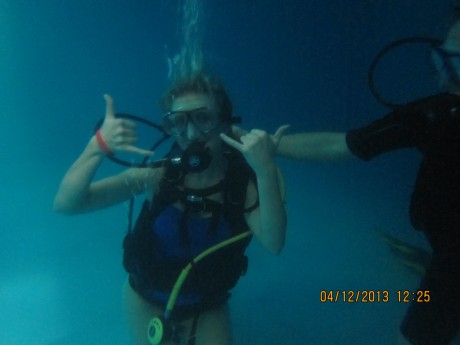 Posted: 12:09 pm March 24, 2014