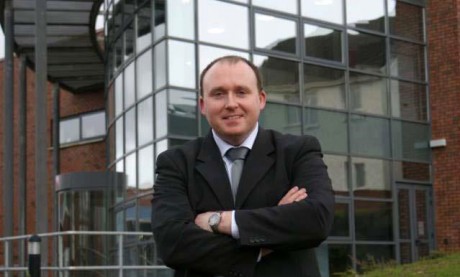 BY C.J.MCGINLEY
A logistics company is hoping to create ten new jobs in Convoy by September.
The announcement is a major boost for Convoy Enterprise Centre as part of its ambitions to become a hub for online merchant selling.
One of their clients, Wiseloads Limited, owned by Kincasslagh native Mr Pauric Logue, has evolved into an international e-fulfilment company.
It offers a wide range of services to online sellers by connecting them with the correct selling platforms for their goods. They also offer drop shipping, fulfilment and logistics services to online merchant sellers worldwide.
Each morning Wiseloads processes merchant seller's orders from the previous day. The orders are picked and packed and labelled and mailed using the cheaper Royal Mail system in nearby Strabane.
"Not only do we carry out an excellent service for our customers, but, when they have established themselves fully with us, I introduce them to other selling platforms in many different countries. By doing so, this will increase their sales and in turn increase our sales; so it's a win-win for everyone." Mr Logue said.
"One of my customers started out two years ago with approximately £3,000 average in online sales per month. Today, the same customer forecasts sales in excess of £500,000 for this year. He is selling the same products. However he is selling them across different selling platforms in numerous different countries. Exporting is the key to growth and success," he added.
Wiseloads currently employs five staff but hopes to increase this to 15 by September. The company has been operating in Convoy since 2009.
There are a number of British and European Merchant Sellers using this service. These items are being sold all over the world on different selling platforms including EBay, Amazon Play.com, Groupon, Living Social Wowcher
Ninety-five per cent of Wiseloads customers are from outside Ireland.
"Companies in Ireland have still not grasped that there is a whole world full of customers. With more and more people buying and selling online, the route a product takes to market has completely changed," Mr Logue explained.
"Traditionally, the manufacturer sold to a wholesaler, who in turn sold to retailers; retailers then sold to the ultimate customer through their traditional bricks and mortar shops. Now retailers are selling online. Manufacturers have even begun selling online doing away with both wholesaler and retailer," he said.
Kitchen Essence is also based in the centre and uses Wiseloads for deliveries.
"Wiseloads provide us with an excellent service; we have a symbiotic relationship," Director Mr John Mohan said.
"Ireland and Donegal have some great manufacturing companies. They should be using the internet to introduce their products to the world. We need to see more and more of them to wake up and see the opportunities that are available to them," he added.
The Manager of Convoy Enterprise Centre, Mr Philip Boyle, said he was delighted that 10 new jobs were being created.
"We have focused our attention on creating tailor-made work units with the client's needs at the fore so the fact that one of our onsite businesses is thriving is fantastic. We want to see this centre as a hub for online activity," he said.
The centre houses many companies ranging from Security Consultants to Pramerica, and creative businesses such as Convoy Tiles and Donegal Creative Furnishings, as well as the Elevation Music Studio.
Posted: 10:53 am March 28, 2014